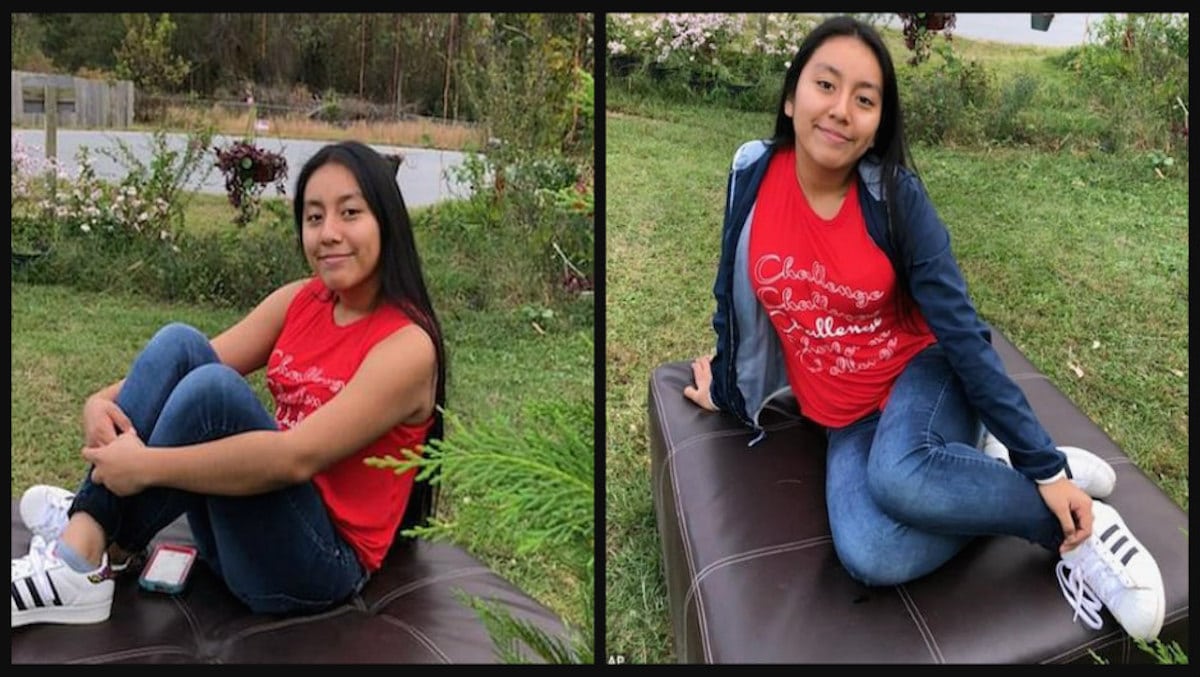 The body of Hania Aguilar a missing Lumberton, North Carolina teen girl who was abducted earlier this month is found. No arrests or suspects.
Authorities have announced that a female body found in North Carolina on Tuesday as being that of missing 13-year-old teen girl, Hania Aguilar, who was abducted from her driveway earlier this month.
WRAL reported Aguilar's body being found in a field in Robeson County, off of Wire Grass Road, at around 4:45 p.m. The girl's body was retrieved some ten miles from the family's Lumberton mobile home where Hania was last seen on the morning of November 5th.
'Preliminary tests indicate that the body was Hania,' Lumberton Police Chief Michael McNeill during a press conference on Wednesday. 'But the final confirmation will be done by dental comparisons.'
The nature of the teen girl's death was yet to be revealed.
To date, authorities have no suspect or person of interest in the case. Authorities urged the public to 'quit spreading rumors on social media' and instead, pray for the girl's family.
Hania Aguilar dead: 'Don't spread speculation'.
'Don't spread your speculations about this case,' FBI supervising Agent Andy De la Rocha said. 'Every logical lead that comes into the tip line….we follow up thoroughly. By putting things out there that are blatantly false and are not released by the Lumberton Police Department, the FBI, the SBI, the Robeson County Sheriff's Office,  [or] the North Carolina Highway Patrol are false. They're misleading; they're simply inaccurate.'
Tuesday's tragic discovery follows Hania last being seen in the driveway of her family home at the Rosewood Mobile Home Park in Lumberton- November 5.
Family members recalled the teen walking outside at around 6:58 a.m. to start her aunt's SUV up, when an unknown man wearing all black clothing and a yellow bandana over his face approached her and forced her into the vehicle before driving away.
Police found the vehicle abandoned a few days later, off of Quincey Drive in Lumberton after someone called 911 after spotting it.
Authorities asked anyone in the area with surveillance cameras to look closely for anything that may be of interest in the case, which led to surveillance footage of the Wire Grass Road area.
Not immediately understood is how Aguilar came to be targeted. Whether her abduction was random or targeted and at what point the teen girl came to die upon being forced from her family home.
The FBI is denying reports of an arrest as of Wednesday in the kidnapping of 13-year-old Hania Noelia Aguilar.

The false information is being shared on social media.

We will have an update on this investigation… https://t.co/DCpHa1MBwM

— Tonya Brown (@TonyaWPDE) November 28, 2018
UPDATE—I just talked to Hania's stepdad who tells me they are holding on to hope that the body found in Robeson County yesterday is not Hania. He says the information is indicating otherwise but they are hopeful. #ABC11 #HaniaAguilar

— Gloria Rodriguez (@GloriaABC11) November 28, 2018