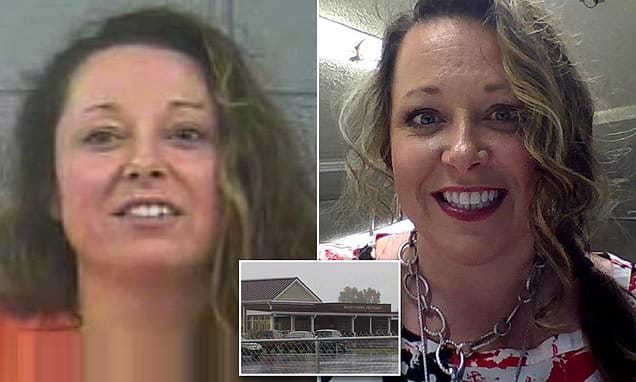 Shepherdsville, Kentucky, Bullitt Central High School is put on lockdown after suspended teacher, Dusty Witherspoon sends 'terroristic' text messages. 
Also making her tabloid debut is Kentucky high school teacher, Dusty Witherspoon, who recently managed to send the school she teaches at packing after the suspended Spanish teacher turned up on campus threatening to ''F**k some s**t up'.
WDRB reported Dusty, 35 going to Bullitt Central High in Shepherdsville, on Wednesday morning to voice her 'concerns' following her recent 20 day suspension.
Upon turning up- school administrators reminded Witherspoon that she couldn't be on school grounds.
Undeterred our collective heroine managed to gain access using a different entrance before eventually leaving – only to later send a threatening text to another school employee.
'I'm about to f**k some s**t up,' the message read. 'If they wanna get ugly it's going to get reeeaaalll [sic] ugly. I'm at my limit, I've put up with enough s**t. I'm done.'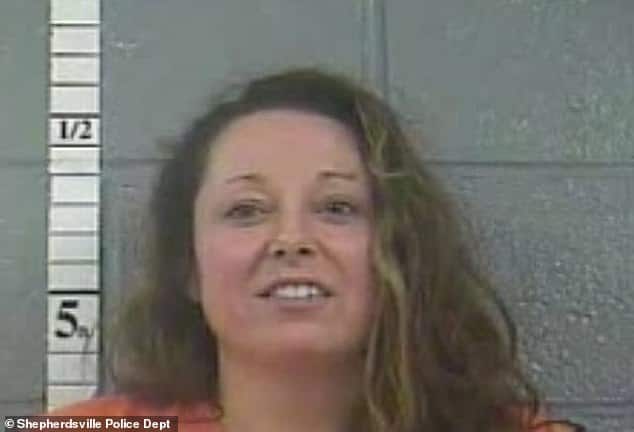 Dusty Witherspoon texts were 'obviously very agitated, very angry' say cops:
School administrators decided to place the school on a 'soft lockdown' (welcome to post mass school shooting hysteria) in which the building was closed to 'all foot traffic' but 'instruction occurs as normal'.  
'The threat was not specific toward any of the students or any of the faculty or staff, but obviously it was very agitated, very aggressive, very angry,' remarked Shepherdsville Police Chief Rick McCubbin. 
'The threats definitely met the criteria of terroristic threatening.'  
One student said the principal came on the intercom and told everybody to immediately go to their next class.
'He sounded really nervous on the intercom,' the student said. 
'He was like "Everybody go straight to your next period, just wait in there, don't go to lunch, don't do anything.'"
'Everyone was really jittery and nervous and stuff.' 
An officer was stationed at the school while police tracked Witherspoon down. 
The lockdown was lifted at 1pm when our collective heroine was taken into custody and booked into Bullitt County Jail. 
Upon her arrest, Witherspoon was charged with terroristic threatening and criminal trespassing.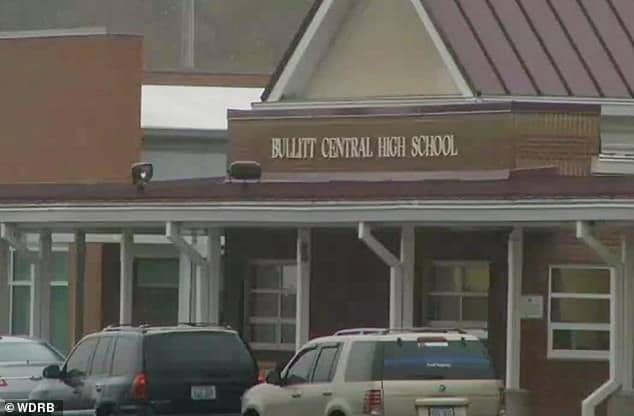 Bullitt Central High School sends letter to 'concerned' parents: 
Following the mid-week incident, Superintendent Jesse Bacon sent out a letter to parents in which he re-assured that the safety of students was never in question.
Read the letter in part: 'We had no information at any time to suggest there was an immediate threat to the building, but to ensure that we were doing all we could to maintain the safety and security of our students and staff, we remained on a soft lockdown as a precaution'.
Asked about Witherspoon's employment status, Bacon responded the the district couldn't comment on the language teacher's 'employment status with Bullitt County Public Schools at this time.'
Adding, 'Appropriate action will be taken pending the outcome of the investigation'.
Define appropriate?
The school has not disclosed why Witherspoon was suspended in the first place. Her name has not been removed from the high school website's faculty page. For now.