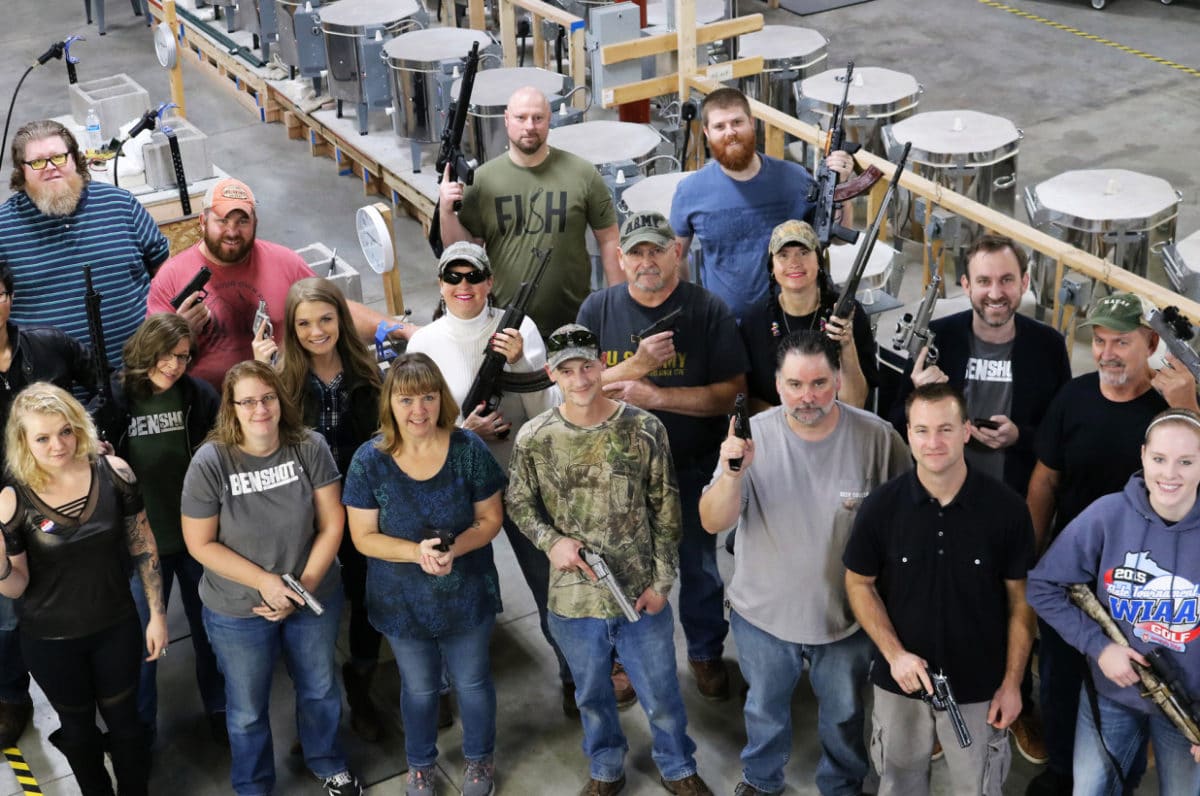 'I want my workers to feel safe'. Ben Wolfgram a 

Hortonville, Wisconsin boss

gifts all 14 of his Benshot employees their gun weapon of choice for Christmas.
It is after all the season for giving…
Raising eyebrows are the charitable notions of a Wisconsin glassware proprietor who has gifted every one of his 16 employees the gun of their choice.
Kaboom!
Explained Ben Wolfgram, co owner of Benshot a novelty glassware company in Hortonville, 'I want to make sure all (of our ) employees  are safe and happy.'
Added the thoughtful boss via WBAY, ' …a handgun was the perfect gift,'
The gesture might be a fitting gift idea – seeing as the father and son owned company is in the business of designing novelty glasses with real bullets embedded on the side. 
Which raises the question- how have employees taken to their new Xmas gift?
Following news of the gun gift offer- some of Wolfgram's employees said they'd never fired a gun before- while two workers conceded initially turning down the offer.
The employees according to the Appleton Post-Crescent have since reconsidered after Wolfgram required his employees taking a gun safety course before gifting the weapons.
As part of their upcoming Christmas 'gun' gift- employees were given a gift card allowing workers to buy their weapon of choice – along with a mandate that gun stores would be able to conduct background checks.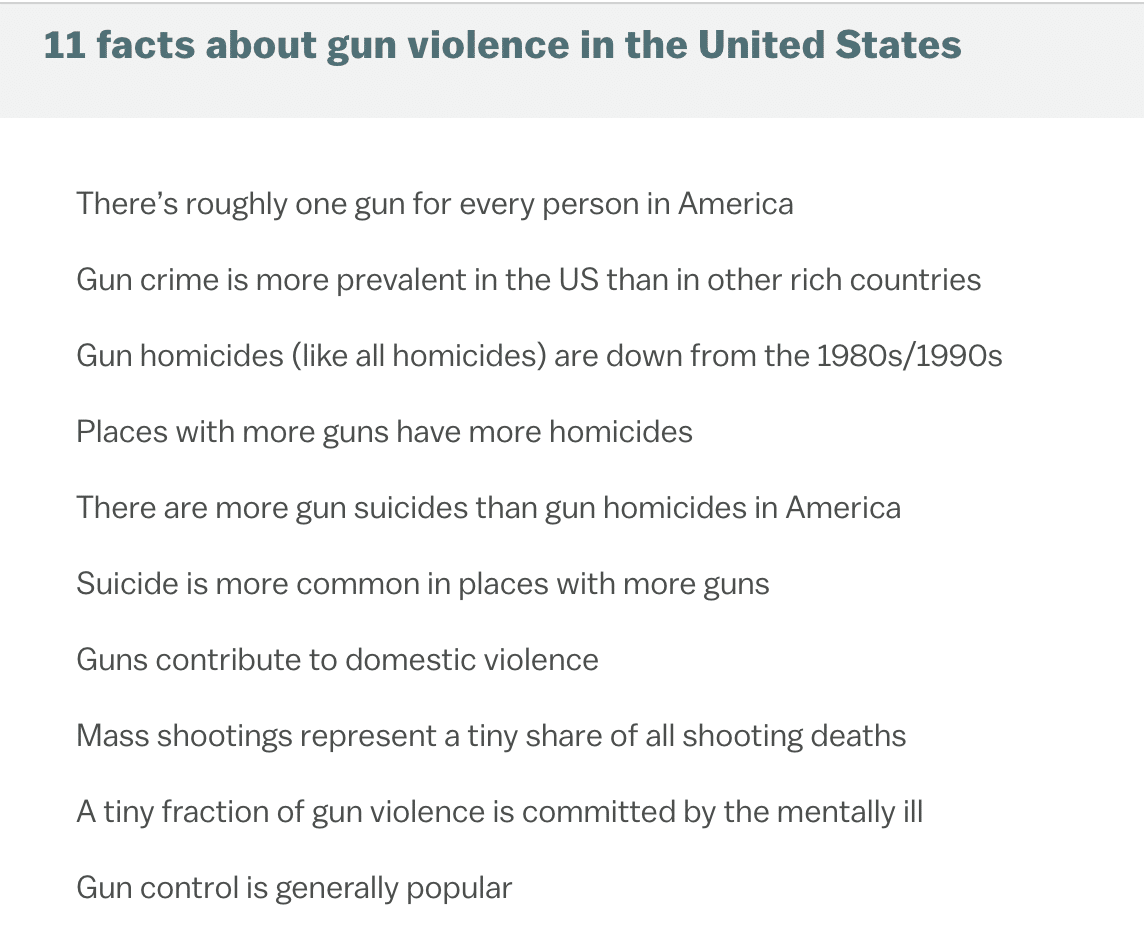 Ben Wolfgram Benshot gun gifts for Xmas: 'Empowering my staff not to be victims….'
Wolfgram said he favored handing out a gun over a cash gift because he wanted his employees to 'treat themselves to something' as opposed to using the money to pay bills.
And what could be more gratifying than a gifted gun? Housing, school and insurance bills can wait their turn thank you very much!
Personally Ben, I'll just take a pay raise if you don't mind…
Chelsea Priest, who works in media relations at BenShot, said she believed that owning a gun would help keep her safe.
'Thank you so much for empowering us not to be victims, because you never know,' Priest told WISN 12 News.
'Obviously, you see in the news all the time, you know, stuff happens and it's a tragedy that things do happen. But for [Ben] to stand for something and for the company to stand for keeping us safe, it's really awesome for them to do that,' Priest added.
The Xmas gun gesture parallels sentiments in which Americans believe gun ownership will deter crime and make them safer, despite research indicating that the prevalence of guns has led to more violence.
Asked whether he's concerned that buying his employees guns will trigger any workplace violence, Wolfgram shrugged off the notion. 
'For us, now, we have an entire armed staff,' the boss explained via the Appleton Post-Crescent. 'I think that's pretty good.'
He said he thinks owning guns will keep his employees safe as well as encourage bonding.
'We thought it would be good for everybody's safety to have a handgun in the home. And then also, it's kind of fun. So we have company outings planned for going to the shooting range and this kind of thing,' he said.
Shouldn't your employer also be gifting your own weapon of choice this upcoming Christmas too…?
Ho, ho, HUH?
A company in Hortonville, WI that produces novelty glassware embedded with a bullet as if it had been shot, is giving every employee their choice of a revolver as a Christmas present. Ben Wolfgram says it is part of a 'team building' effort. Yeah, that outta work.

— Eliza Todd (@Smilynntodd) November 14, 2018
Sickening. BenShot, LLC located in Hortonville, WI…not a hotbed for crime…Owner Ben Wolfgram gave his company a 5-star review. Pfft!https://t.co/B6OpYD0wvt

— Olivia Massey 🇨🇦🇺🇸🇺🇦🇵🇷🇯🇲☮️🐧🐧💃🏻🕺🏻 (@Massey0547) November 14, 2018