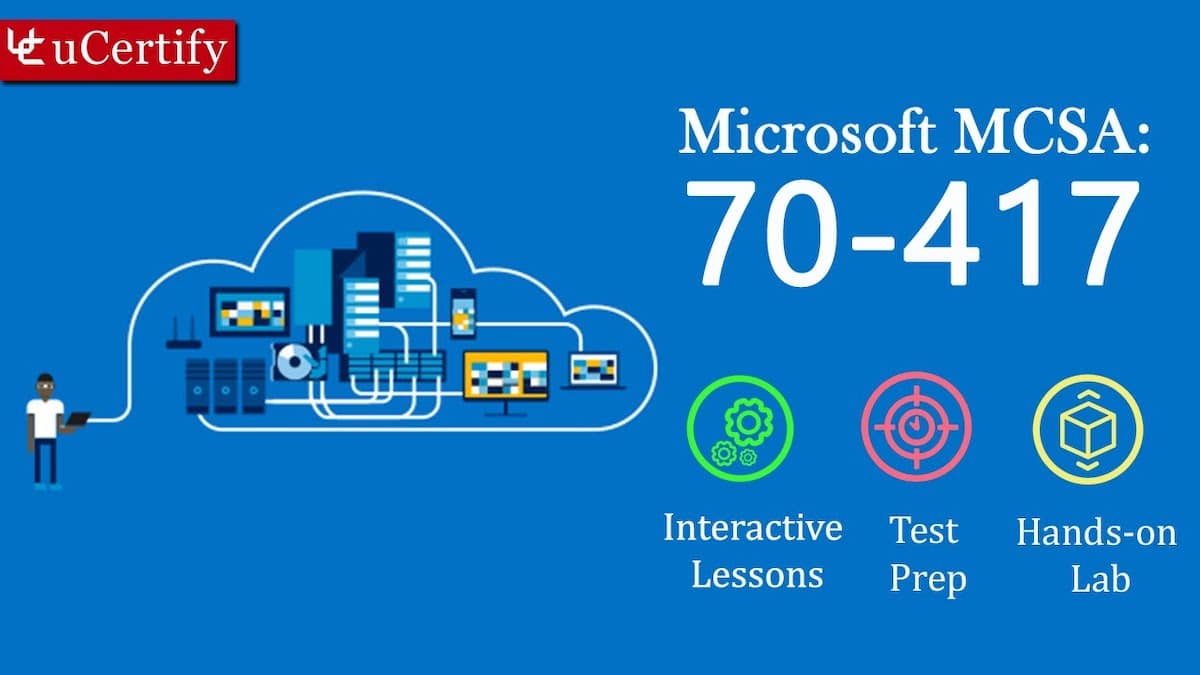 Passing Microsoft MCSA Certification Exam: How software upgrades are allowing developers to upgrade windows server skills with PrepAway Dumps. 
Microsoft 70-417 exam is intended for the candidates who want to upgrade their skills in Windows Server and attain MCSA Windows Server 2012 certification. The exam tests the candidate's abilities according to the topics of 70-412, 70-411, and 70-410 exams which are included in the main certification path.
Due to this, there are three parts in PrepAway Microsoft MCSA 70-417 exam, and each of them assesses the candidate's knowledge of the latest Windows Server technologies and innovations. If you want to be an IT professional with the expertise in Windows Server 2012 core infrastructure services, this exam is for you. However, only the candidates who have already received Windows XP, Windows Server 2000, Windows Server 2003, or Windows Server 2008 certification can apply for this exam.
To learn more about MCSA Windows Server 2012 certification path, visit windows certification documents here.
The first part of exam is to test the overall know how of the candidate about the new technologies. The next part covers the candidate's ability to install and configure the servers. This requires them to be able to plan out the details of server installation, roles for server and server updates. The candidates should be able:
to install the server core

to be familiar to the means to optimize the usage of the resources

to understand the configuration means and methods for servers

to be skillful with the configuration of local storage

to configure server roles and their features

to configure WinRM, the management of down-level server, managing of the day-to-day task

to be able to configure the management of multi-server

to configure Hyper-V

The candidate has to be familiar with:
Creation and configuration of virtual machine (VM)

The configuration of dynamic memory

Smart paging and resource metering

Creating and configuring the storage of virtual machine

Creating and configuring the virtual networks

The candidates are tested to have the ability to install and administer an active directory.
The second part which covers 70-411 exam objectives, is known as the administering section. The abilities that are tested are:
Maintaining monitor servers

Configuring the access to and services of networks

Configuring DirectAccess

Configuring the infrastructure of network policy server

Configuring network access protection (NAP)

Configuring and managing active directory

Configuring and managing group policy

70-412 part is designed to test the candidate's ability to configure advanced Windows Server 2012 and maintain its infrastructure. Here are some of the objectives covered in this part of 70-417 exam:
Configuration and management of high availability

Configuration of file and storage solutions

Implementation of disaster recovery and business continuity

Configuration of network services

Configuration of access and information protection solutions

It also tests the optimization abilities by implementing Dynamic Access Control (DAC).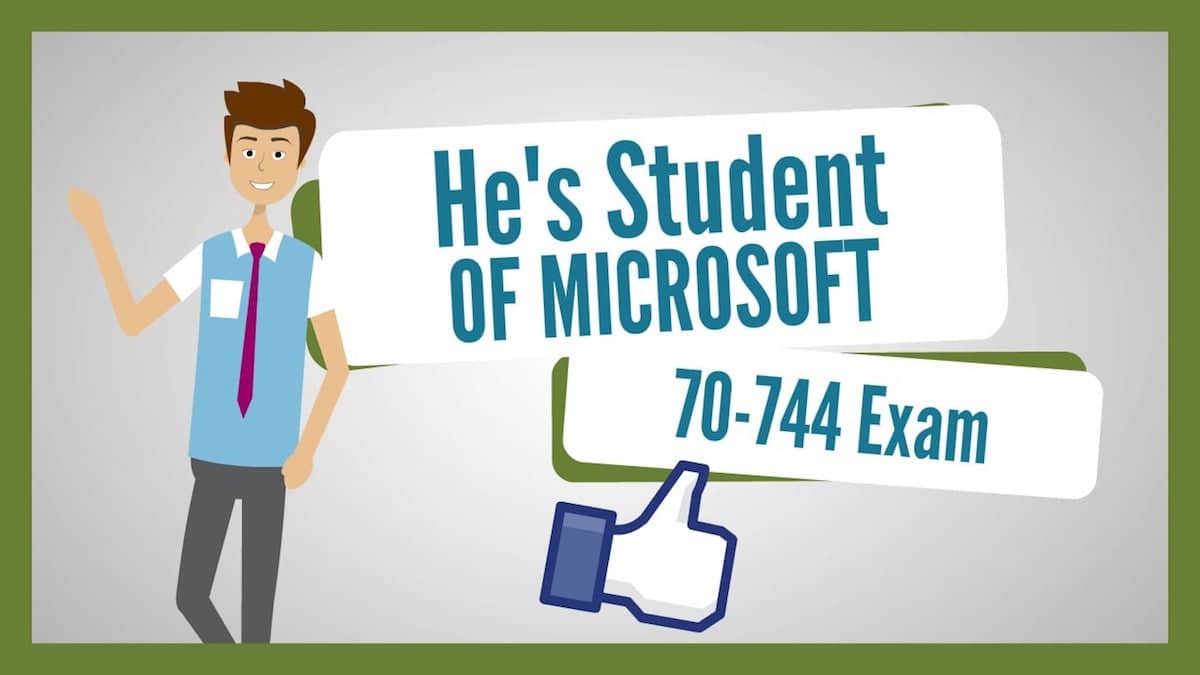 Preparation for 70-417 exam
As you can see, 70-417 is a comprehensive exam which requires proper preparation. You can make use of instructor-led training, video courses, practice tests, books and other available materials. The experienced instructors can guide you through all the topics necessary to pass the test. The details you get from such videos are of great help, as you won't find them anywhere else. The practice tests will give you a clear picture of the real test environment, and you will be able to understand whether you are ready for the exam or not..
There are also certain books and websites like PrepAway which can help you to gain the knowledge required to pass the test without any stress. Using study guides help you to know the exam objectives, manage your time effectively, and choose the preparation methods that suit you most. For example, a book which is called "Exam Ref 70-417 Upgrading from Windows Server 2008 to Windows Server 2012 R2 (MCSA)".
Preparation with Exam Dumps
Exam dumps and PrepAway practice test questions can be a great preparation tool because they give you an overall idea of the real exam. The practice questions from exam dumps are similar to the ones included in the actual test or are from the previous exam versions. They are usually uploaded by the real exam takers and checked by IT experts. This means that they are valid and updated.
There are various online sites where you can download exam dumps for your preparation, but you need to be careful: some of the sites can contain outdated information. Make sure that the dumps that you use are reliable. Among the most popular websites with the actual exam dumps are ExamSnap, ExamCollection, Exam-Labs, PrepAway.biz, etc. Note, that exam dumps can be in different formats, for example in .vce, .ete or pdf. So, sometimes you need a special engine to open the files.
If your 70-417 exam dump in .vce format, you need to download VCE Testing Engine in order to open it. Such VCE software is a tool that makes your preparation effective, as you can use a number of options it offers and revise the learnt material properly.
Conclusion
If you look forward to work as a Windows Server 2012 administrator, you must take 70-417 exam. Remember that Microsoft certification is accepted worldwide. Hence, you have all the chances of being employed by a large organization and work on an interesting and responsible position. Just choose the preparation method that you like most and succeed in the certification exam. Wish you luck!