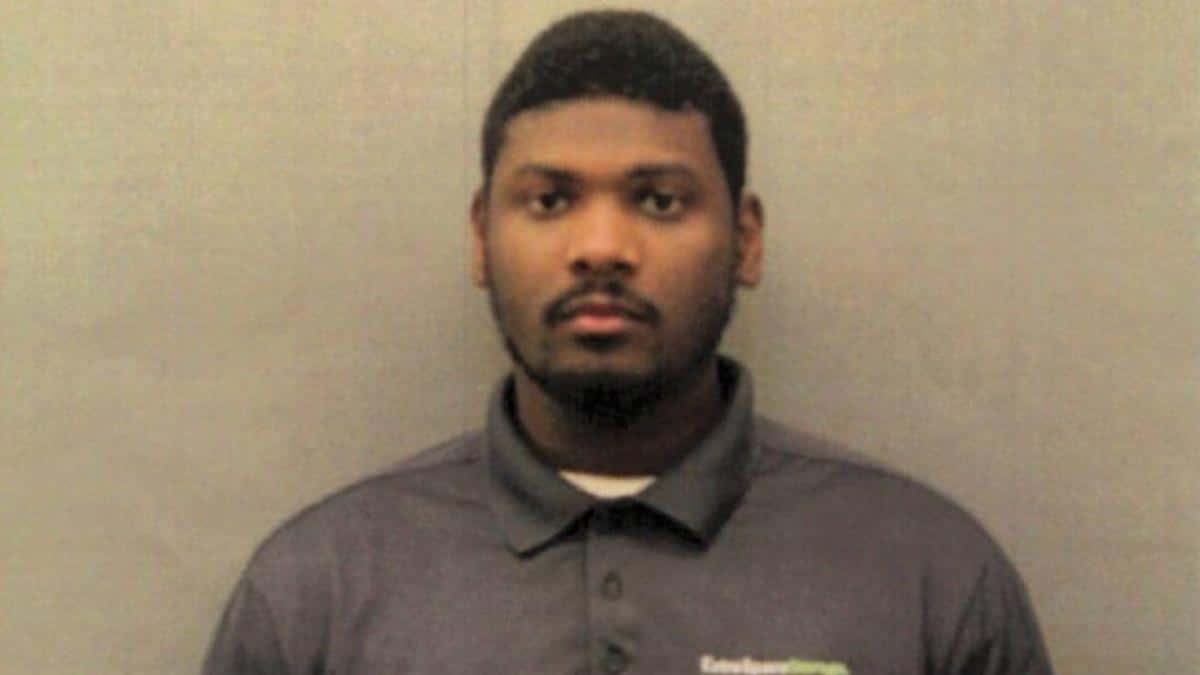 Justin Foster a former boyfriend travels 600 miles where he chops off his ex girlfriend's new lover's penis during a 

Des Plaines, Chicago area parking lot attack. 
A Florida man has been arrested after allegedly cutting off his former partner's new boyfriend's penis during a March attack.
Appearing at a bail hearing on Thursday in the suburban Chicago city of Des Plaines was 28 year old man Justin Foster.
Prosecutors described how an outraged Foster-hailing from Tallahassee, Florida flew to Chicago upon learning his former girlfriend was dating a new man.
The Chicago Tribune reported Foster flying 600 miles from Atlanta to Chicago, where upon he then rented a car and sought out his 26 year old Des Plaines area victim.
Upon Foster locating the unidentified man, prosecutors allege Foster hitting the new boyfriend over the head with a tire iron, carved his initials into his leg, and cutting off his penis.
Foster then threw the severed member over a fence, dragging the man behind a parked car on the 1100 block of Holiday Lane. 
Foster then allegedly drove back to O'Hare airport and caught a flight to Atlanta. 
Police say a resident found the injured man lying in a pool of blood about 3.14am on March 14. 
He 'appeared to have been severely beaten to the head and other parts of the body and was bleeding profusely,' police said in a statement. 
The victim was rushed to Advocate Lutheran General Hospital in Park Ridge and later transferred to Northwestern Memorial Hospital in Chicago for his life-threatening injuries.
Although the victim survived, he suffered permanent brain damage, officials said. 
It remained unclear whether an attempt was made to reattach the severed organ. Police said that the victim 'will never fully recover'.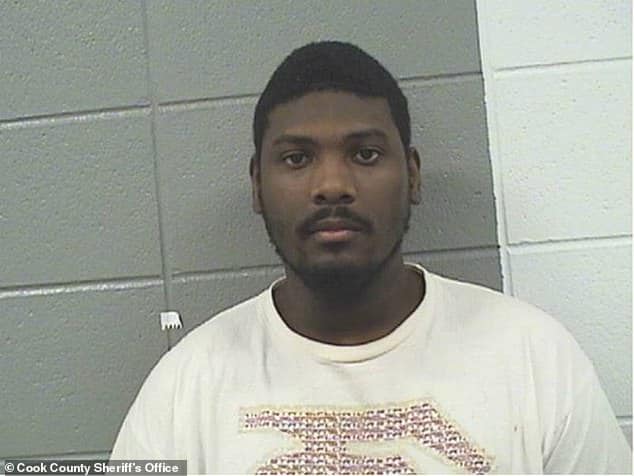 Justin Foster lawyer says client is 'entitled to the benefit of the doubt'.
Foster was identified as a suspect within a few weeks of the attack, police said, but he was not charged until detectives carried out an extensive investigation involving more than 40 search warrants and 20 subpoenas.
An arrest warrant for Foster was issued on August 23, with Des Plaines police traveling to Tallahassee to apprehend him. Foster was extradited to Illinois on September 20.  
At Thursday's bond hearing, Assistant State's Attorney Luis Muniz argued against setting a bail for Foster.
'We're talking about a very heinous crime here,' Muniz said, adding that Foster knows where the victim lives and could be a danger. 'A monetary bond is not appropriate.'
The defense suggested bail be set at $250,000. Judge Anjana Hansen ultimately granted Foster bail of $1 million. 
If he posts bail, Foster would be required to remain in Cook County and have no contact with the victim, Hansen said.
At the hearing, Foster's attorney Jack Friedlander said the case against his client was entirely circumstantial, arguing there was no physical evidence tying him to the crime and that the victim might not be able to identify Foster as the perpetrator.
The lawyer said his client was 'entitled to the benefit of the doubt'.
Foster is being held at the Cook County Jail. He is next due in court on Wednesday.