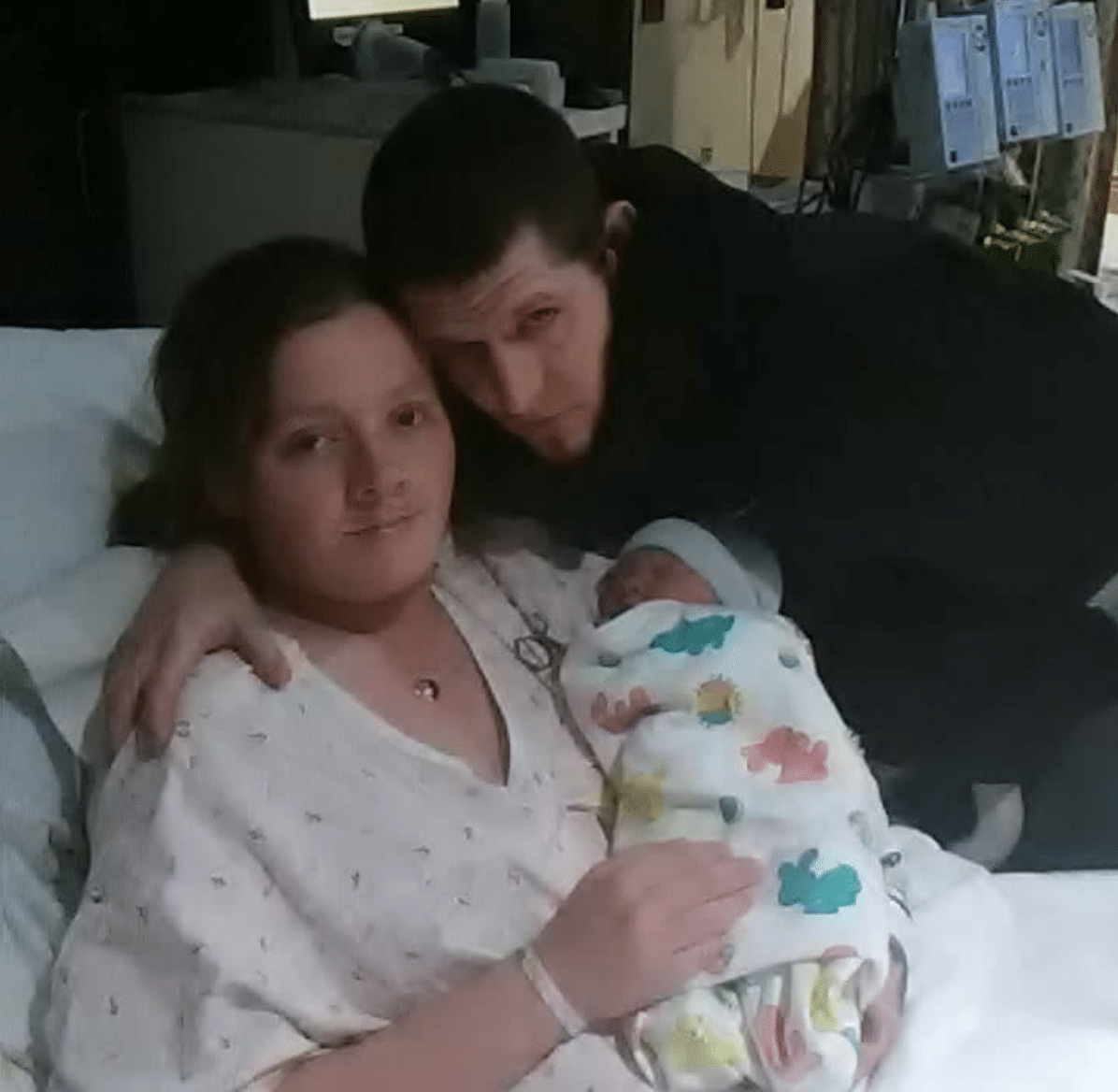 Indiana couple, Tara Savage and Deven Frisque arrested following the death of their three month old baby, Eben Frisque – after ingesting meth. 
An Indiana couple have been arrested after their three month old baby son died from ingesting methamphetamine.
Fox59 reported Tara Savage and Deven Frisque being taken into custody two months after their infant son being found unresponsive in a Madison apartment, July 15th. The child was pronounced deceased shortly after.
An autopsy revealed 3 month old, Eben Frisque testing positive for methamphetamine and amphetamine. The baby's cause of death was listed as 'acute methamphetamine ingestion'.
During their investigation, police learned that Savage and Frisque had consumed meth and other drugs while caring for Eben and another child. 
Indiana State Police said both parents tested positive for meth and other drugs shortly after Eben's death.
Unclear was whether during her pregnancy Savage had also consumed contraband.
Once the investigation was closed, the case was sent to the Jefferson County Prosecutor's Office for review, with warrants issued for the parents.  
Frisque, 32, was arrested in Jefferson County, Indiana. Savage, 28, was arrested in Kentucky and is waiting extradition back to Indiana.  
Police charged the parents with one felony charge in the neglect of a dependent, according to WTVM-News. 
Shortly after Eben's July 15 death, Savage posted on social media more than two dozen photos of the baby, writing in the caption: 'RIP Eben mommy & daddy miss you so much baby boy. We love you. Fly high sweet angel till we meet again.'
If convicted, Jefferson County Prosecutor David Sutter told of the couple each facing sentencing in the range of 20-40 years each.