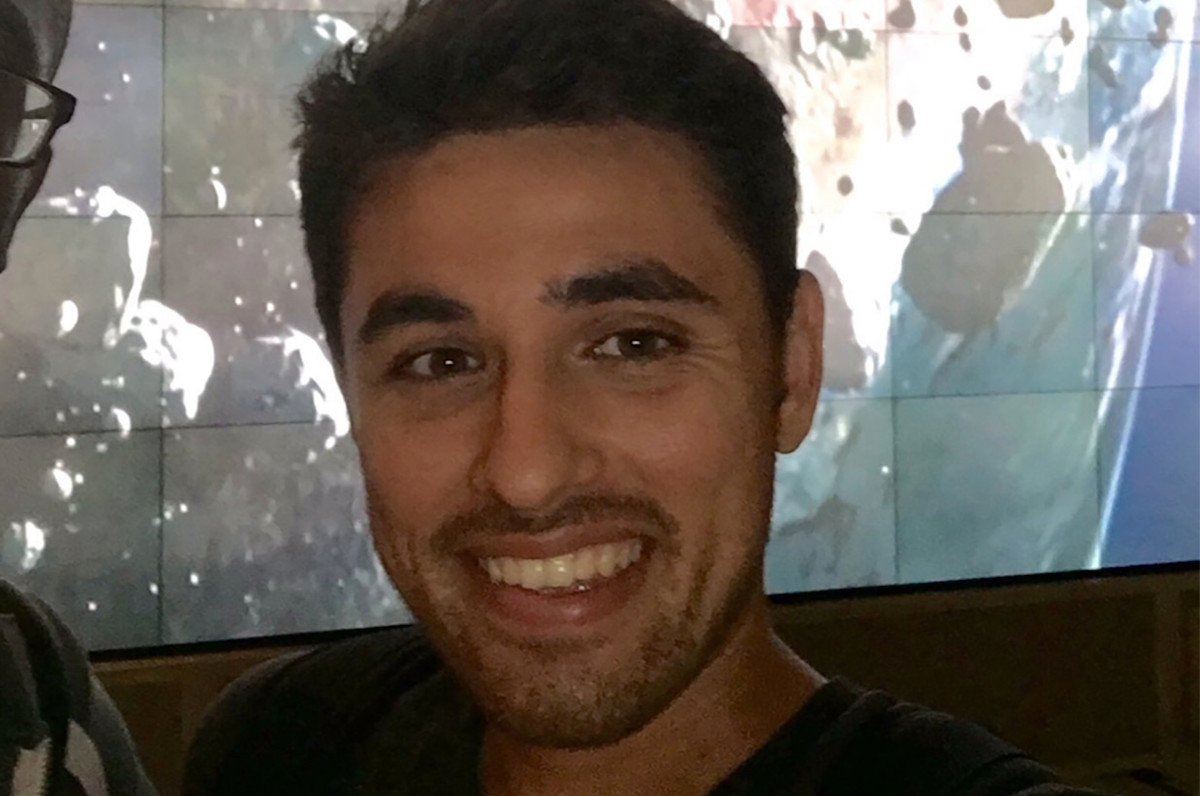 Unrelenting gun violence: Shane Colombo a Northwestern University Phd student and cancer survivor is shot dead hours after moving to Chicago after getting caught in gun crossfire fight. 
A cancer survivor has died after being hit by a stray bullet in Chicago over the weekend — just hours after arriving in the city to pursue his Ph.D.
Shane Colombo's death followed the 25 year old getting caught in crossfire during a gun fight between two people in the Rogers Park neighborhood around 8:25 p.m. Sunday, ABC News reported.
Colombo was shot in his abdomen and taken to a hospital according to a police report. He was pronounced dead at 9:02 p.m.
Colombo's mother, Tonya Nishimuta Colombo, told the network that her son was running an errand to buy clothes hangers when he was killed.
'I was very concerned about him coming out here, and he was killed within four hours of being in the city, four hours of stepping off that plane,' the mother said. 'I put him on a plane that morning at 10 a.m. [in California] and I kissed him goodbye, and that was the last time I saw him alive.'
Colombo had just moved to the Chicago to live with his fiancé, Vincent Perez, and was set to attend Northwestern University to pursue his Ph.D. in clinical psychology.
'He was so passionate about what he was doing,' Tonya said. 'He was going to be a doctor. He wanted to do clinical research. He wanted to give people answers.'
In a statement released to ABC7, Northwestern University said Colombo was waiting at a bus stop.
25-year-old Shane Colombo was shot and killed Sunday night in Rogers Park. He was starting a PhD program at @NorthwesternU this fall and was only in the city for four hours when he was caught in crossfire. @fox32news pic.twitter.com/waztWB30yO

— Elizabeth Matthews (@ElizabethFox32) September 4, 2018
Prior to moving to Chicago, Colombo lived in New York and worked as a researcher at Columbia University's Social Cognitive and Affective Neuroscience Lab, the mother said.
Colombo, who graduated from San Francisco State University in 2016 with a bachelor's degree, was 15 years old when he was diagnosed with lymphoma.
'He beat cancer and he pushed himself through high school after missing a year,' Tonya said. 'He pushed himself through college on his own. And came to Chicago to get his Ph.D. He got a full scholarship to Northwestern. He didn't depend on me to go to school. He depended on himself.'
Colombo was one of six people gunned down in Chicago over Labor Day weekend.
Two hours after he was shot, someone fired from a passing white car and wounded two girls, 11 and 17, as they stood outside on the Far South Side.
As the weekend wound to a close Monday night, three teenagers were shot as they sat on the hood of a Ford Focus that was a high school graduation gift for one of them. The shooting happened in an area of gang conflict in South Shore but police said none of the victims — a 19-year-old man, his 18-year-old girlfriend and another 18-year-old woman — belonged to gangs.
Police are trying to identify the suspects in Shane Colombo's shooting. No arrests have been made.
Welcome to a brave new America…
I've never known someone more deserving of an opportunity to pursue a PhD than my old lab manager and close friend, Shane. Two days ago that opportunity was taken away from him in a cruel act of gun violence. We're raising money to help w/ his funeral cost https://t.co/Z02U0J8Bef

— Sydney Krueger (@SydneyMKrueger) September 4, 2018
Detectives release surveillance images of three suspects in the slaying of Northwestern University student Shane Colombo. https://t.co/mSAMu4FMbs pic.twitter.com/OVFleXgG32

— CBS Chicago (@cbschicago) September 5, 2018