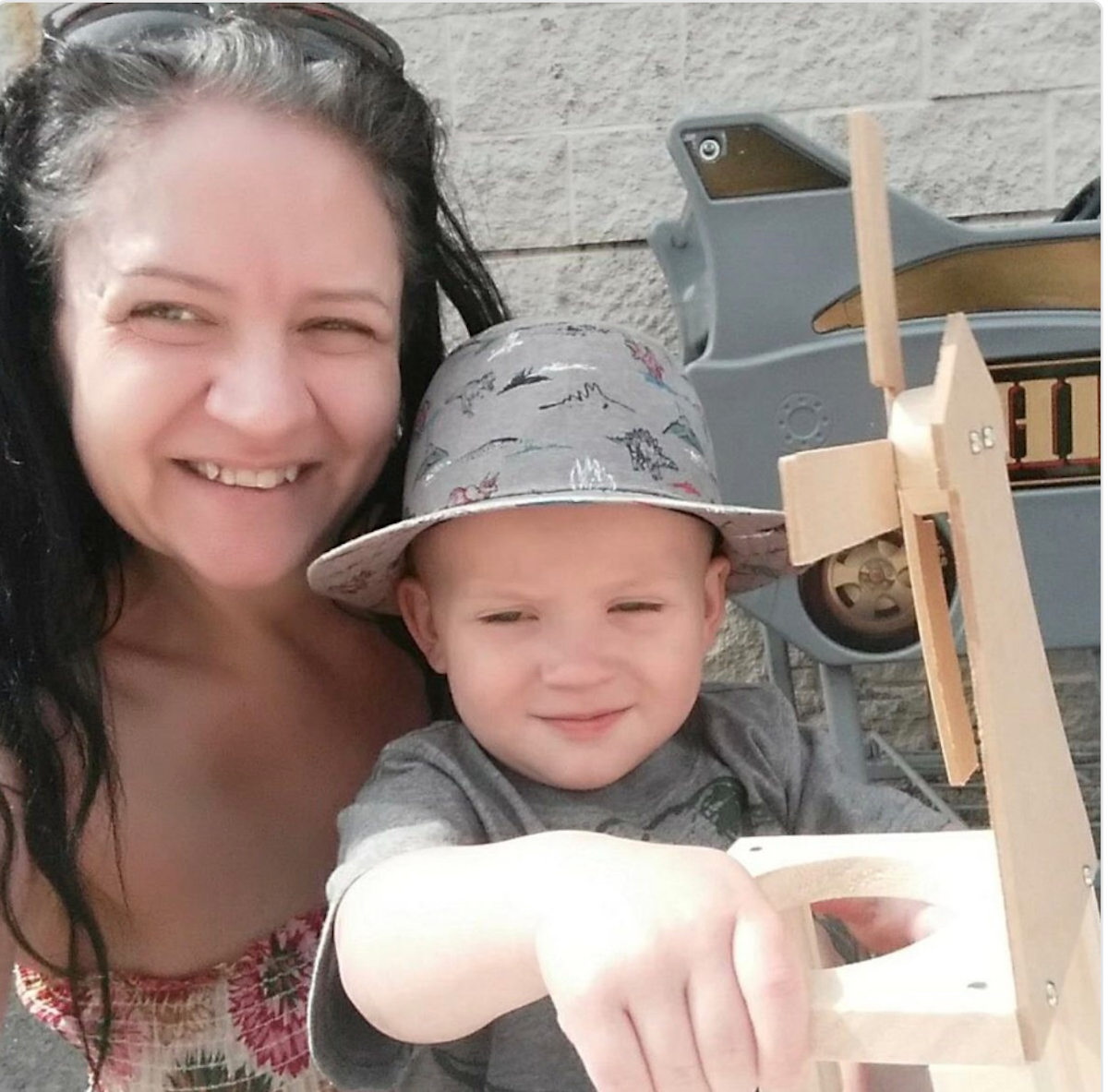 Jennifer Clarey fatally poisons 2 year old son, 

Mazikeen Curtis in mystery motive. Toxic levels of hydrocodone and diphenhydramine found in toddler's blood. 
A Pennsylvania mother has been arrested after fatally poisoning her two year old son after allegedly putting toxic amounts of prescription pills in his sippy cup last month. 
Come Tuesday, Jennifer A. Clarey, 42, was charged with criminal homicide in the August 25th death of 2 year old toddler, Mazikeen Curtis after lacing the boy's drinking cup with Vicodin and Benadryl – powerful painkiller medication.
Notice of the toddler's death came after police performed a wellness check after Clarey denied Bucks County Children and Youth workers access to the home earlier that evening.
Upon police gaining entry inside Clarey's Tullytown home, the boy was found lying on a bed unresponsive with the child's mother nearby with self-inflicted wounds to her wrist.
Concerned neighbors called for a welfare check on Clarey earlier that day after reportedly noticing her behaving erratically. Upon a service worker appearing at the house, the caregiver reached out to police saying Clarey being uncooperative and 'out of it'.  
It was later declared the boy had ingested the medication a number of hours earlier- at no point did the child's mother seek help for her son.
'The child showed no signs of life, was stiff and cold to the touch,' the criminal complaint read citing responding police officers.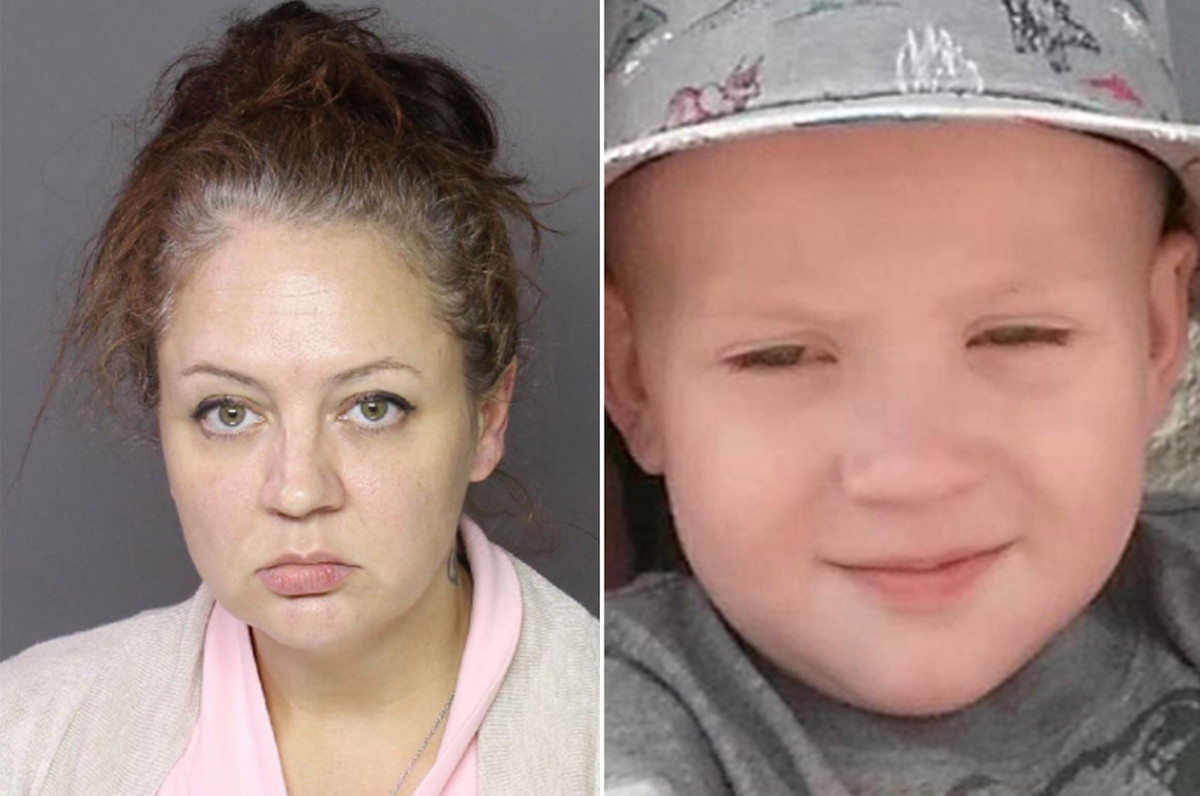 Jennifer Clarey acted with malice says DA's Office:
In a released statement, Bucks County District Attorney Matthew Weintraub said it was initially unclear how the boy died with an autopsy finding no obvious signs of trauma on Curtis's body. A medical examiner said the child's brain appeared 'swollen and dusky,' possibly indicating an overdose, according to a probable cause affidavit.
A toxicology report later found toxic levels of hydrocodone, a narcotic commonly found in Vicodin, and diphenhydramine, a key ingredient in Benadryl, in the boy's blood.
'It goes beyond a terrible tragedy,' Weintraub announced during Tuesday's press brief. 'This was clearly a murderous act.'
Police found an empty bottle of Benadryl in Clarey's home, as well as an empty bottle for 120 Vicodin pills, which had been prescribed to Clarey a week earlier. The empty prescription pill bottle had been locked away in a strongbox, Weintraub said.
Both bottles were equipped with childproof caps and the boy's medical history indicated no need for painkillers.
'In fact, it's incredibly rare, if ever, that Vicodin — an opioid painkiller — would be prescribed for a 2-year-old,' Weintraub said. 'Plain and simple, this was a murder, and the weapon was the pills that came from this bottle'. 
Weintraub declined to speculate as to the mother's alleged murder motive, aside to say the boy's life was taken 'with malice'. 
Reiterated the DA, '…whether it was premeditated or not, that will be determined at trial'.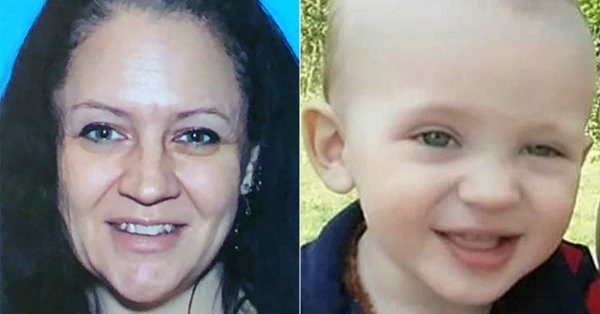 Jennifer Clarey gone for frequent hours without responding to calls or texts:
According to The Philadelphia Inquirer, Clarey also has an older child but investigators have not said whether Clarey had custody of that child at the time of the younger boy's death. Unclear was whether the mother was facing a custody dispute with her youngest child.
Responding to the child's death, Mazikeen's former babysitter said the infant was 'just an innocent' boy.
'That's all I keep thinking about it how innocent he was,' Crystal Shreck told the Bucks County Courier Times. 'No one deserves to be brought into a world like this.'
'He seemed like a happy, healthy baby. He never seemed like he was in danger,' said Kennidi Hollander via philly.com. 'He was incredibly smart.'
Hollander said Clarey and Clarey's boyfriend began renting next door in January or February.
The boyfriend, who is not Mazikeen's father, stopped living at the house several weeks ago, Hollander said, after he complained to her that Clarey would disappear from home for hours, leaving Mazikeen in his care and not responding to calls or text messages.
A judge denied Clarey bail following her arraignment Tuesday. The mother remains in custody at the Bucks County Correctional Facility.