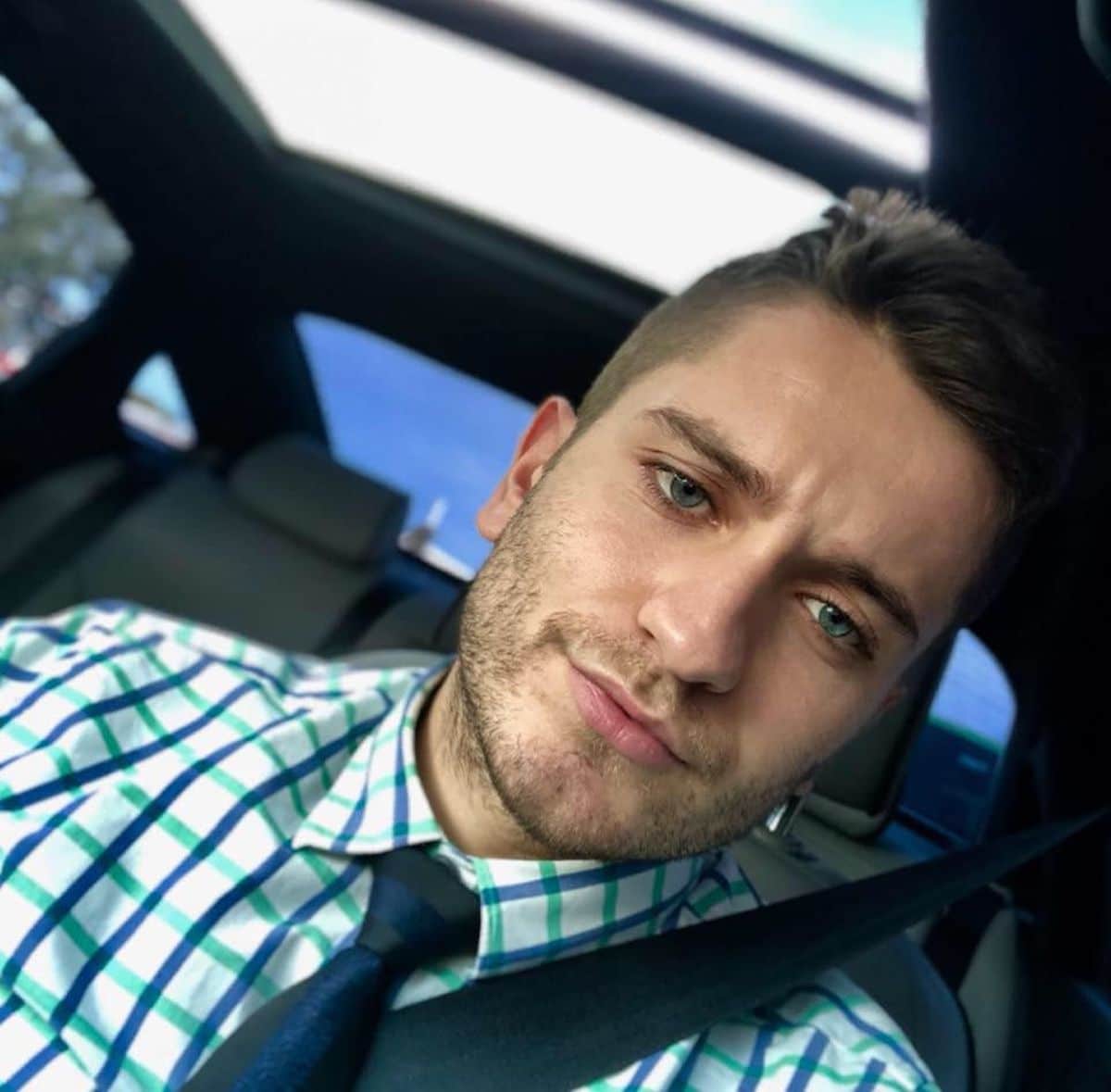 Florida Good Samaritan, Dhimitri Andoni killed in hit and run after helping St Petersburg stranded driver. 

Dana Thomas Byrd booked after stealing victim's car.
A Good Samaritan who pulled over along a Florida highway to assist another driver has been killed by an oncoming motorist- only for the suspect to then 'get away' in the victim's own car.
According to a Florida Highway Patrol press release- Dhimitri Andoni of Clearwater, was making his way long St. Petersburg on I-275, Thursday night when he spotted a driver who'd lost control of their vehicle.
The well meaning 22 year old was filmed getting out of his  2015 Hyundai by a camera in his car, WFLA reported.
'Shortly after stopping, the motorist was able to depart the scene and Andoni walked back to his vehicle,' the press release stated.
As Andoni returned to his car, Dana Thomas Byrd, 30, of St. Petersburg hit and killed him in a 1996 Ford pick up truck, according to authorities.
'Byrd stopped along the shoulder, approached Andoni and discovered he was deceased. Byrd then entered Andoni's vehicle and fled the scene of the crash,' the press release said.
Bay News 9 reported a Road Ranger having tagged Byrd's abandoned truck Thursday night, but failing to notice Andoni's discarded body due to the rainy conditions that night.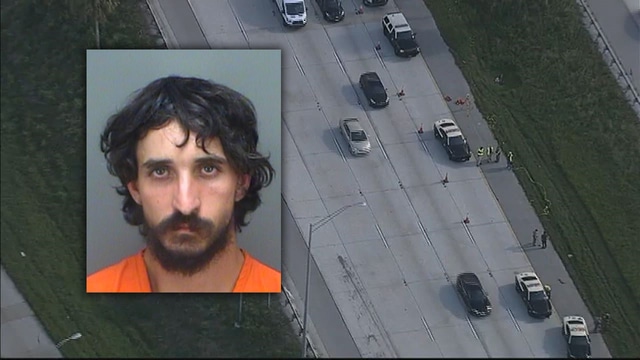 This is 22-year-old Dhimitri Andoni. Investigators say he was killed in the hit and run.
His family says he was kind, smart and helped everyone. Helping someone is what investigators say he was doing right before the crash.
FULL STORY>>https://t.co/kmroB7iRtp pic.twitter.com/pAN9Ee7AXy

— Amanda Ciavarri (@WFLAAmanda) September 22, 2018
Dana Thomas Byrd unwittingly carries out crime while being filmed by camera inside stolen vehicle:
After driving off with his victim's car, Dana Byrd allegedly left Andoni's car at Engineer Sales in St. Petersburg, where Andoni's father found it hours afterward through GPS tracking. Police said they found Andoni's remains and Byrd's car on Friday and arrested Byrd at his home in St. Petersburg for leaving the scene of a crash involving a death and grand theft auto.
WTSP reported authorities tracking down Byrd after leaving behind his wallet in his victim's car.
Along with Andoni being caught on camera alighting to assist a stranded motorist, video also captured him being run over and his vehicle stolen by an unwitting Byrd who was unaware he had been filmed all along.  
Andoni's Facebook page described him working at Wells Fargo and having studied at the University of South Florida.
Following his arrest on Friday, Byrd appeared before a judge on Saturday where he was held on $100K bond.
Previous court records revealed Byrd being arrested in Pinellas County 16 other times since 2005 for charges including driving under the influence, retail theft, domestic battery, child neglect and violation of probation.
Authorities are seeking to question the driver whom Andoni originally stopped to help.