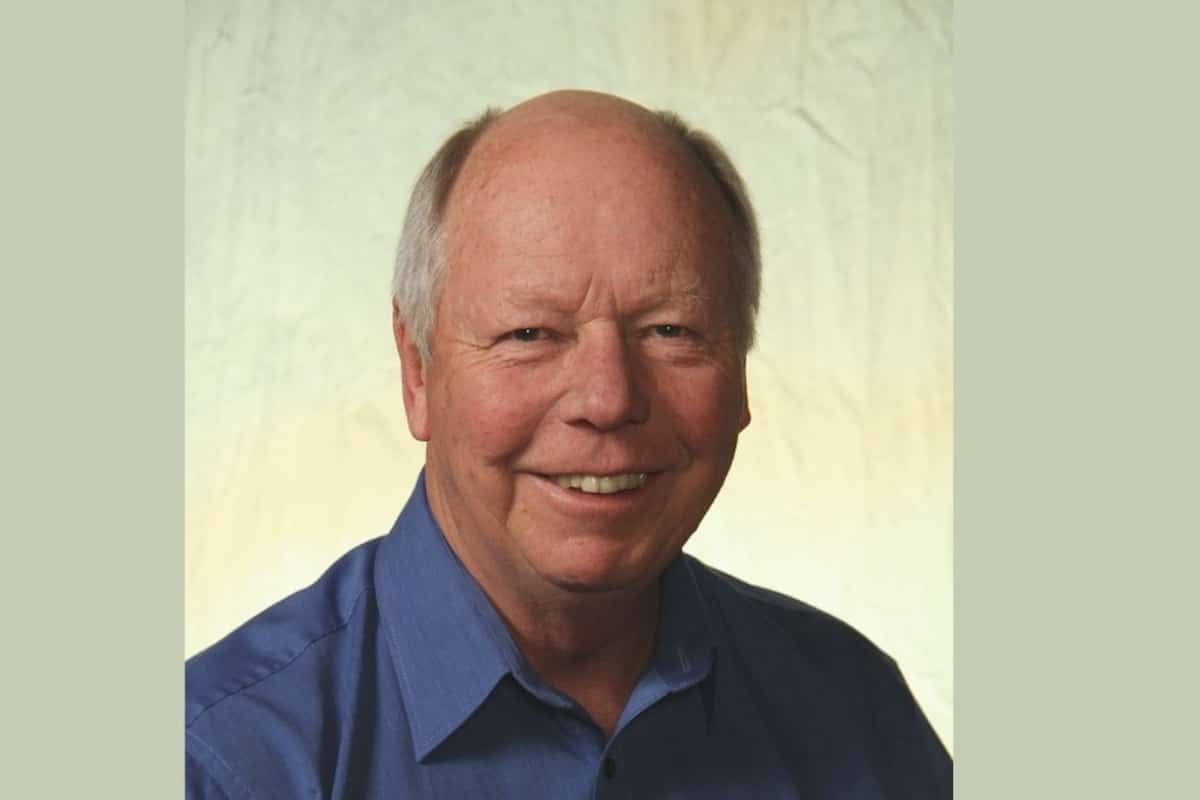 Father David Boase-Illinois priest hailing from the UK to be deported despite living legally in the US for 14 years after unwittingly voting in a 2006 election.
An Illinois priest hailing from the UK and who has lived and worked legally in the US for 14 years is set to be deported after confessing to a minor crime.
The St Louis Dispatch is reporting that Reverend David Boase, 69, scheduled to be removed from the US by an immigration judge after the legal permanent resident admitting during an application for US citizenship interview that he had unwittingly voted in a local election in 2006.
According to the retired Episcopal priest, who was placed in removal proceedings last month, upon passing his driver's test in 2005 he was asked by a government employee if he would like to vote.
Despite having two forms of British identification (as opposed to US identification which is required before one is legally eligible to vote in the US)- Boase claims the employee not questioning his citizenship, leading him to believe it was fine. 
Father David Boase: 'It's a shame when someone tells the truth…they are still punished.' 
Boase, who has been a priest at two Episcopal churches for the past 14 years in Alton,  and occasionally still performs religious duties despite his retirement four years ago – concedes casting a vote for a ballot measure to boost fire-protection resources for the local fire department. 
Upon being later told by a friend that he was ineligible to vote, Boase- who grew up in Cumbria in the UK and was educated at both Durham and Oxford Universities, said he never voted since.
That said, during his ballot casting, there was a  single federal Democratic candidate running unopposed for the House of Representatives- Jerry Costello, who held Illinois' 12th District for 20 years.
The very existence of a federal candidate made Boase's vote an offense according to David Cox, Boase's immigration attorney.
Told Boase via the Washington Post: 'It's a shame when a person tells the truth and admits fault, intends to explain in all honesty, with full disclosure, and still everything falls apart.
'All I want to do is continue to live here. I still want to be an American citizen, but I can't see that ever happening.'
An Illinois priest, Rev. David Boase, living legally in the U.S. for 14 years is being deported over a single vote he shouldn't have cast 12 years ago … costing him a shot at citizenship and resulting in deportation.#ImmigrationReformhttps://t.co/zys4Wcm52t pic.twitter.com/63J1W0vN3v

— HawkEye 2018? (@2HawkEye2018) September 24, 2018
David Boase 2006 vote triggering USCIS new rule January 2017 changes:
According to the Alton Telegraph, which first reported David Boase's case- once he arrived in the town he knew almost instantly that he never wanted to leave, he felt that being there was 'his calling'. 
Boase said that the town was a huge part of his decision to seek citizenship and he just wanted to belong in the area as an American. 
His local parish have started a GoFundMe campaign, United for Father David Boase GoFundMe fundraiser to help with his legal fees, and also reached out to Senator Tammy Duckworth.
However Boase and his supporters realize that her intervention is still unlikely to stop what he believes is inevitable.  
Boase's attorney said that he believes his removal stems from a United States Citizenship and Immigration Services (USCIS) policy change this summer.  
The new USCIS guidelines broaden the classes of immigrants that USCIS would be not only encouraged but required to deport, outlined in Trumps January 2017 executive order.
Boase falls under the bracket of people who have not been convicted of a crime but have committed acts that are chargeable as a criminal offense, such as unlawful voting.
Cox's lawyer now plans to ask the judge on Friday whether Boase will be able to voluntarily leave the country, which may allow him to return for visits.  
'This gives him the most flexibility,' Reverend Boase's attorney, David Cox said.
Adding, 'If a judge orders him deported, he could be barred from returning to the United States for 10 years or longer. A voluntary departure would allow him to apply for a visa to return much sooner, and without a deportation on his record.'
Boase, who is still leading Mass every Sunday, according to his lawyer is currently selling his home and everything in it.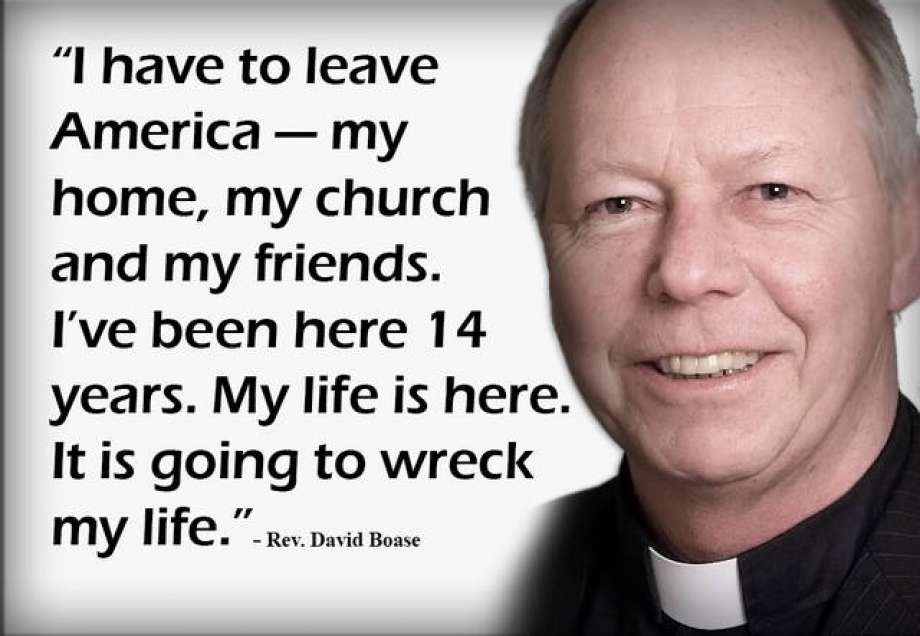 David Boase immigration dilemma in fraught political climate: 
While Boase says he unwittingly voted, others wonder- including this author, was it not common sense or apparent as a non US citizen that he was ineligible to partake in any form of election- never mind, federal ballots?
'I trusted a government official, and my trust was misplaced,' Boase told via stltoday.com.
Nevertheless wasn't it Rev. Boase's obligation to point out that he didn't have US paperwork and not to have presupposed that the employee who gave him voting access may have simply assumed he was American- despite him offering any proof that was indeed the case?
Or can one wonder- that in a combustible environment as it pertains to immigration, especially under President Trump- David Boase was never doing himself any favors leading himself to the gallows by explicitly drawing attention to a one time offense- given the current political climate- and had he not being asked – he need not have drawn attention to the potentially demeriting episode.
Then again, had Boase come up ahead of the recent USCIS change- it would have never been an issue in the first place, which is to wonder to what degree David Boase has found himself becoming an unwitting victim of America's love hate relationship with immigrants- the very fiber that once made America the nation that is today or at least aspires to be….