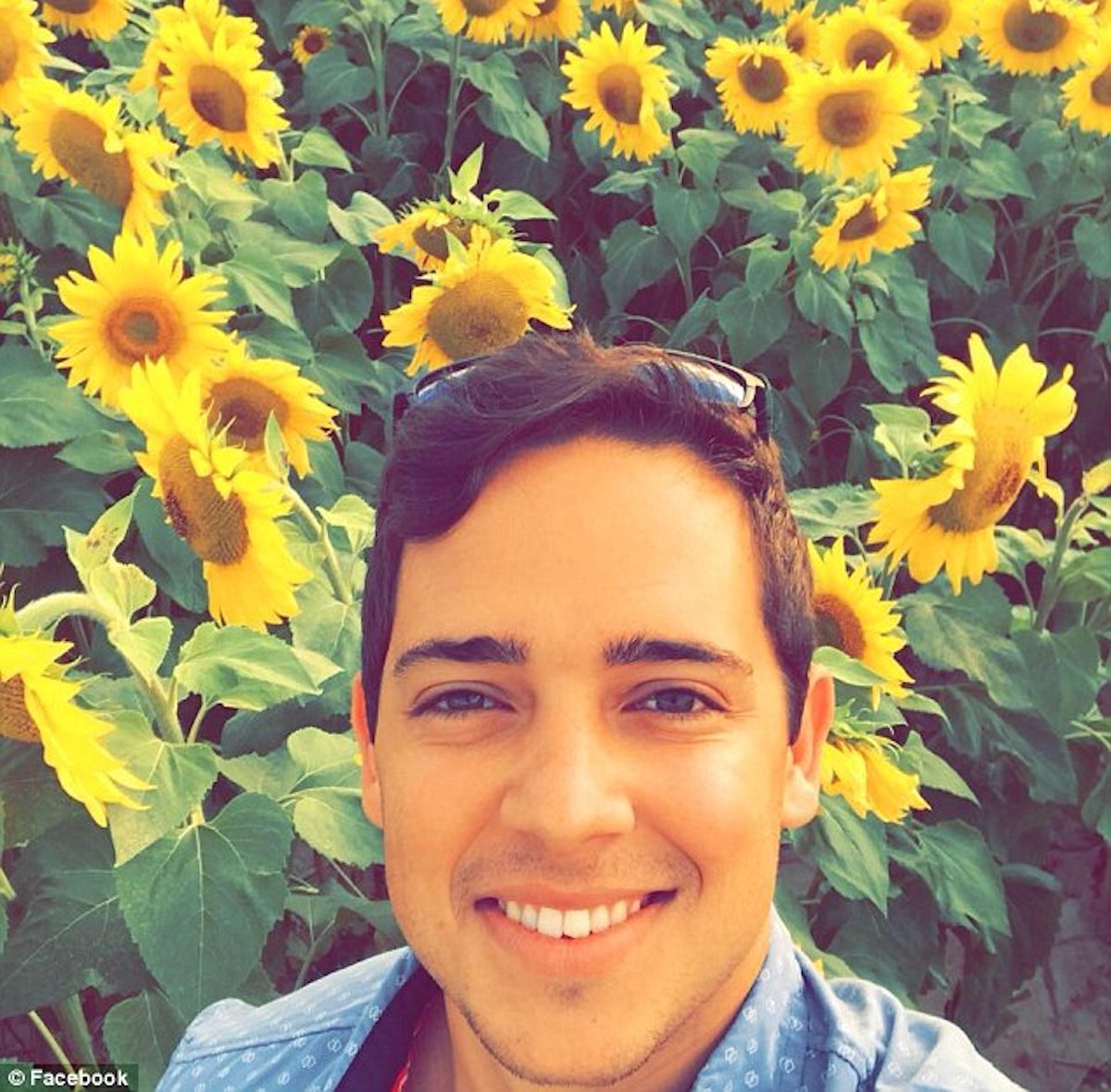 Arthur Medici, Revere, Massachusetts man identified as Cape Cod shark attack victim. Had been swimming in area where shark warning signs existed.
The Massachusetts man who was killed in a shark attack at a Cape Cod beach has been identified and described by friends as being 'sweet' and 'humble'. 
Arthur Medici, 26, was attacked as he was boogie boarding with his girlfriend's brother on Saturday afternoon at Newcomb Hollow Beach in Wellfleet, cops say.
The Cape Cod National Park Service reported that at 12.30pm the Revere man was knocked off his board then attacked by the shark.
Medici was born in Brazil and came to the United States two years ago to attend college, according to WCVB.
The Saturday incident is the state's first shark attack fatality in more than 80 years and the most recent fatal shark attack in the US since 2015.
The incident marks the first fatal shark attack in Massachusetts since 1936.
Last month, a New York man was bitten by a shark off Nook Beach in Truro. He survived injuries to his torso and leg. Prior to that, the last shark attack in Cape Cod was recorded in 2012.
A fatal shark attack in Cape Cod beach claimed the life of a 26-year-old man. It's the first fatal attack in the U.S. since 2015. https://t.co/16uJDJFrPg pic.twitter.com/kPQ4nMK5W6

— CBS Evening News (@CBSEveningNews) September 16, 2018
Arthur Medici

Cape Cod shark attack victim: Bone lacerations to the calf.
Following the attack Medici was brought to the shore by his friend where CPR was performed as beach goers tried making a tourniquet to stop the blood flow, according to CBS.  
Medici was taken to a Cape Cod Hospital in Hyannis where he died, State Police spokesman David Procopio said in a statement. The details of his injuries have not been revealed. 
The beach was closed after the shark attack with police released the victim's identity Saturday evening.
Local fisherman and surfer Joe Booth said he was on the shore and witnessed the shark's strike. He said the victim aggressively kicked something behind him then he saw a flicker of a tail in the water.
'I was that guy on the beach screaming "Shark, shark!" It was like right out of that movie Jaws. This has turned into Amity Island real quick out here,' Booth told via WBUR. 
A surfer told the Boston Globe that he saw Medici unconscious and heavily bleeding from his right leg. 
'I saw that he was bleeding and reached around the back of his leg, and there was nothing there. And there were bone-deep lacerations down by his calf,' he said.
Surfer Andrew Jacobs shared video of dozens of Good Samaritans carrying the victim's body away from the water.
'Pretty sad day at the beach today. Amazing effort by everyone who jumped into action to help this young man out. Prayers to him and his family,' Jacobs captioned his video.
Former lifeguard and witness Hayley Williamson said she was shocked to hear of the attack. 
'We've been surfing all morning right here and they were just further down. Right spot, wrong time, I guess,' former lifeguard, Hayley Williamson said to WHDH. 
2nd #SharkAttack weeks apart. Today's was Fatal. 26 yr old could not be saved, after a shark attack on Cape Cod. ? Go out to his loved ones.https://t.co/1WrF278mqR

— Trump Supporter ?? (@NeedTrump4Prez) September 16, 2018
Cape Cod shark attack was inevitable say officials: 
'Today is just keeping everyone out of water. There'll be a determination later about what the town wants to do with the beaches going forward,' Wellfleet Police Lieutenant Michael Hurley said. 
Barnstable County Commissioner Ron Beaty released a statement following Saturday's attack, saying he hopes the incident will result in the 'formation of an official task force made up of key federal, state, regional, and local officials as well as relevant experts, to fully and completely address the Cape Cod shark problem.'
'It is truly unfortunate that this had to happen,' Beaty said. 'I told everybody last year that this would eventually happen.'
Along with federal, state, and local officials, he blames the Atlantic White Shark Conservancy for not taking the issue more seriously.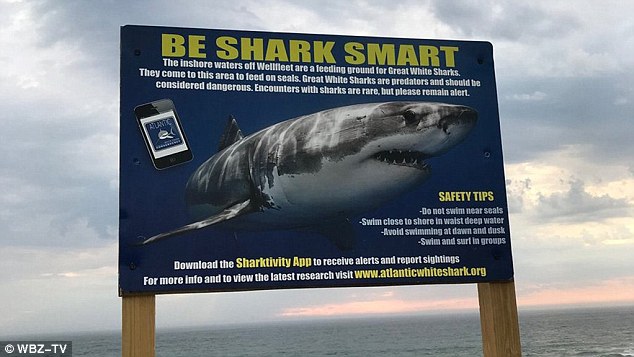 ????prayers..wow..?Police: Man dies after shark attack off Cape Cod https://t.co/E2Rg1IPrnk via @Yahoo

— Dosmuzic (@Dosmuzic) September 16, 2018
Arthur Medici

Cape Cod shark attack victim: 'Be Shark Smart' 
Newcomb Hollow Beach, where Medici was boogie boarding, has a sign saying 'Be Shark Smart' warning swimmers to avoid going near seals and to swim near the shore.
'The inshore waters off Wellfleet are a feeding ground for Great White Sharks. They come to this area to feed on seals. Great White Sharks are predators and should be considered dangerous. Encounters with sharks are rare, but please remain alert,' the sign said.  
Wellfleet beach is popular with surfers and was busy on Saturday, even though lifeguards were no longer on watch as the summer season is over.   
The attack is being investigated by State Police and the Cape and Islands District Attorney's office.  
Deadly shark attack in Cape Cod for the first time since 1936 which leads me to believe climate change is affecting animal behavior . Do other of you think I'm right ?

— Gary the Cynic / Fbr (@GaryTheCynic) September 15, 2018
Some people and media ask why there was a shark attack in Cape Cod ??
Shark are in theirs elements, named Oceans. Men kill each year between 97 at 200 millions of innocents Sharks and Sharks kill 10 people accidentely.
Ask you, Who are the real Murders? #SaveSharks pic.twitter.com/CTzRFyOBx8

— CnathDreamer ? (@CnathDreamer) September 15, 2018