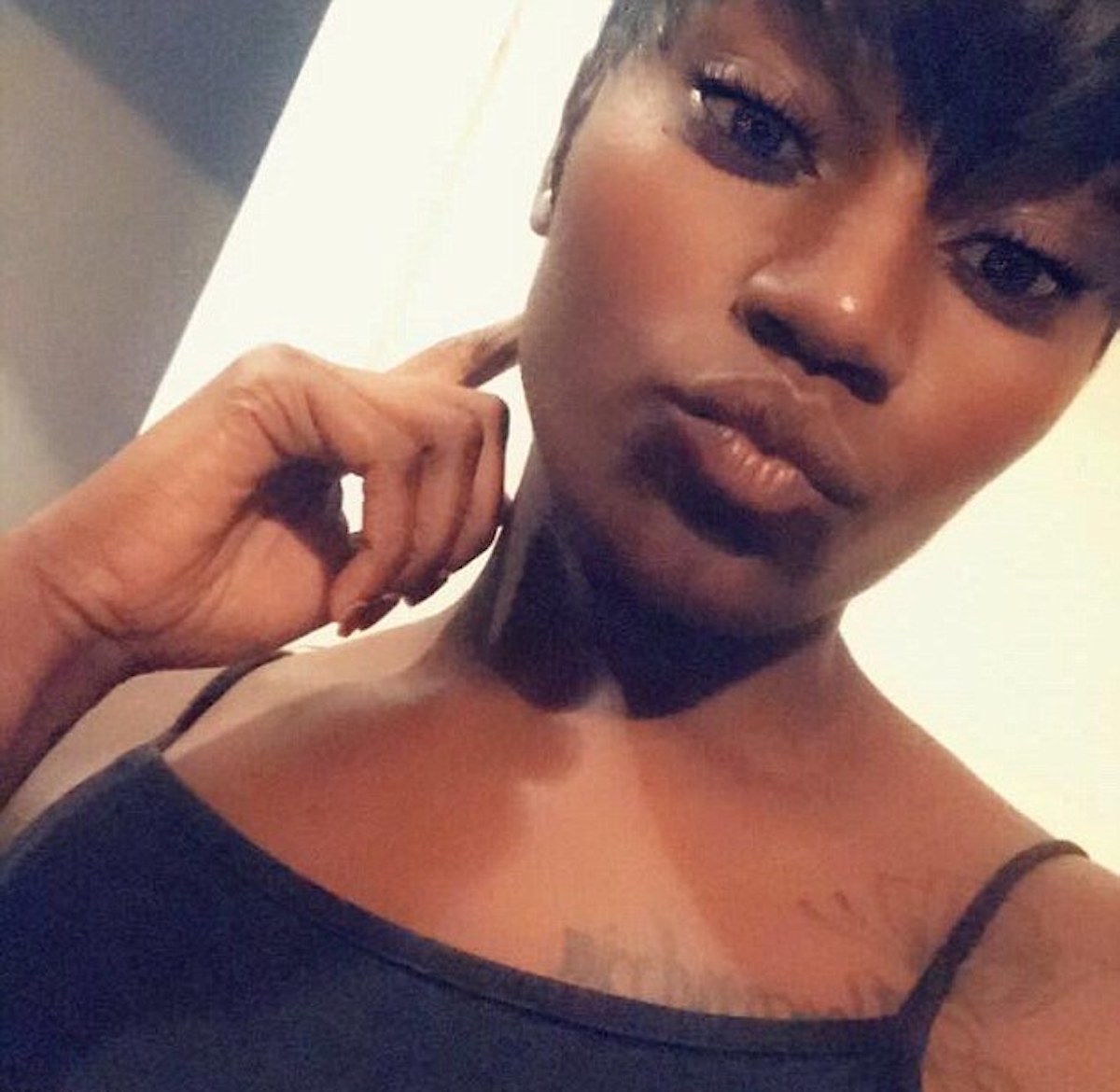 Hialeah Taco Bell employee fired for turning away English speaking customer, African-American, black woman-

Alexandria Montgomery. 
A Spanish speaking Taco Bell employee at a south-west Florida outlet has been fired after viral video of her showed her denying service to an English speaking customer.
Alexandria Montgomery shot the video (see below) in the mostly Spanish-speaking city of Hialeah-northwest of Miami. In it, the Hispanic employee argues with Montgomery saying no one at the location speaks English. The video, come Saturday morning, EST- has since been viewed more than 200,000 times. 
In her post, Montgomery, a black Miami resident said she'd gone to the drive-thru outlet wanting to order a quesadilla when she was turned away. Her post noted her believing the employee could understand her but refusing to serve her anyway.
The video posted Wednesday shows Montgomery arguing with the employee who is speaking mostly in Spanish.
'Nobody here speaks English?' Montgomery asks. 'So you can't take my order? But I want to order food!'
The employee shakes her head: 'No,' she says.
When Montgomery refuses to move, the employee, identified as- Luisa closes shut the drive thru window and locks it.
'She's telling me I can't order because she doesn't speak English – who's wrong?' Montgomery says as she continues filming.
Montgomery's video description calls the store 'racist': 'This lady understood what I was saying but didn't want to take my order talking bout she don't speak English.'
"No habla ingles!" Hialeah Taco Bell employee fired for refusing to take order from customer who doesn't speak Spanish. Watch full video here: https://t.co/rp2Pjo6oc7 pic.twitter.com/XWXtU2hZHa

— WSVN 7 News (@wsvn) September 14, 2018
What if Alexandria Montgomery was white and not black? 
In the clip, the employee, Luisa can be seen appearing to understand Montgomery's English- only to continue responding in Spanish to the 'black' customer's requests.
'But you speak something, though?' Montgomery says in the video before Luisa slams the drive-thru window in her face. The worker then threatens to call the police.
'This is Hialeah,' the worker at one point responds.
A man in the car with Montgomery even offers to order a combo in Spanish. But to no avail.
'Uno, dos, tres, quatro, the menu?' the man says. Luisa shakes her head no and tells other workers behind her not to take the couple's order either.
Luisa threatens to call the police and two other employees approach the patron from the window to say no one speaks English at the restaurant.
'Can you move please? I have an order behind you. There is no one who speaks English,' Luisa says in the clip in Spanish.
'This is America. Y'all don't take over the whole population!' Montgomery replies.
'She doesn't want to help me because she don't speak English but you know the menu so you know what I'm talking about if I say I want number 6 on the menu. You don't just completely shut me out because you don't speak English, that's not fair,' she added.
'This incident happened Wednesday night around 10:30 p.m. I contacted the manager and after explaining to her what happened all she did was apologize and say thank you and the call was disconnected,' Montgomery said to El Nuevo Herald.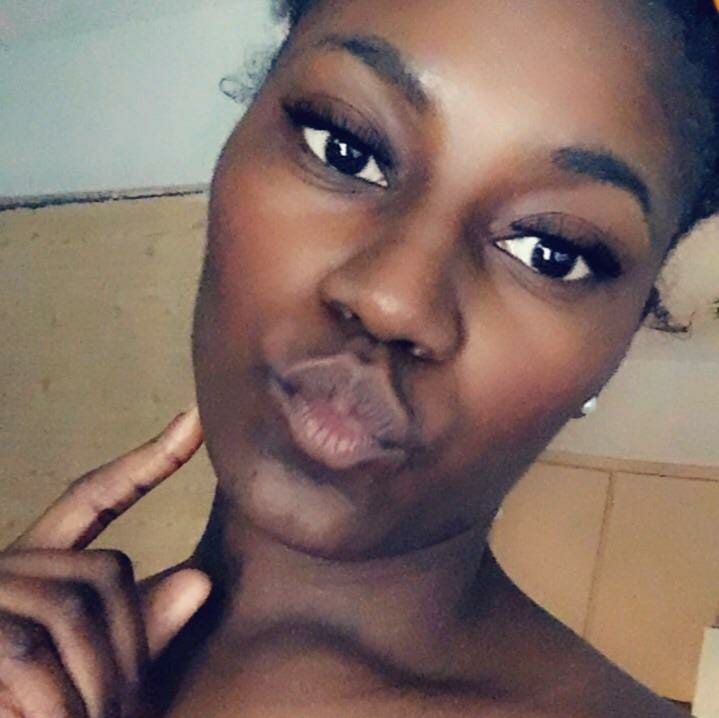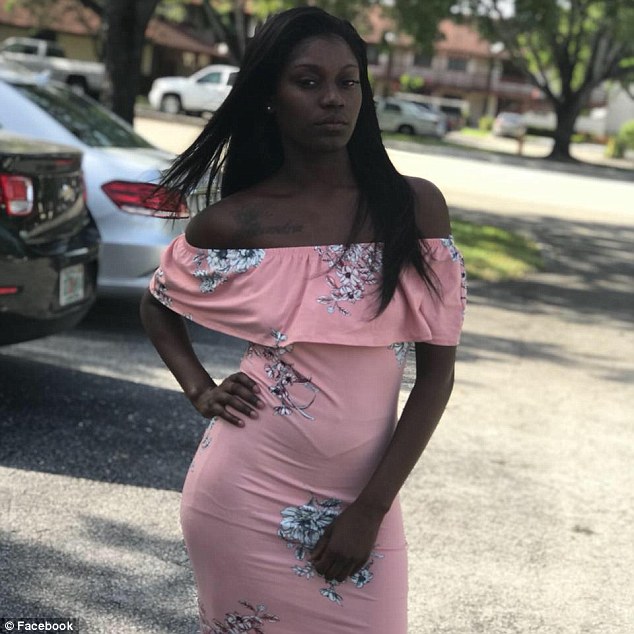 Hialeah Taco Bell employee fired for not meeting 'company' standards:
Following the video going viral, Taco Bell responded with the following statement, 'This does not meet our customer experience expectations. We have worked quickly to resolve with the customer to ensure this doesn't happen again. The individual no longer works for the brand.'
More than 90 percent of Hialeah residents speak Spanish, according to a 2016 U.S. Census estimate.
Montgomery told USA TODAY that Taco Bell apologized to her and offered a $100 gift card. She says that she did not take the gift card.
And then there were these responses on social media that caught this author's attention, see what you think?
I live in Hialeah and always order in English. I've never had a single issue doing this, the employees know the names of their menu items. There's only one difference between me and the people in the video, I'll give you one guess to try figure out what that difference is

— AndrewFTL (@AndrewFTL) September 14, 2018
I bet you all the money in my bank account that the Hialeah Taco Bell woman actually speaks english but for whatever reason refused to speak it to the folks in the car. Not saying its right, but I'm sure there were problems between the driver and employee from the start.

— Milton Malespin (@DIAC1987) September 14, 2018
So the customer threatened to call the police to "force" the Taco Bell drive thru $9.50/hr night shift woman to speak English? TACO is A SPANISH WORD. BURRITO IS SPANISH. The employee was fired for being a smartass, not because she was racist. https://t.co/MRUxHm8KKC

— Mintz Truppman P.A. (@mtlawmiami) September 14, 2018