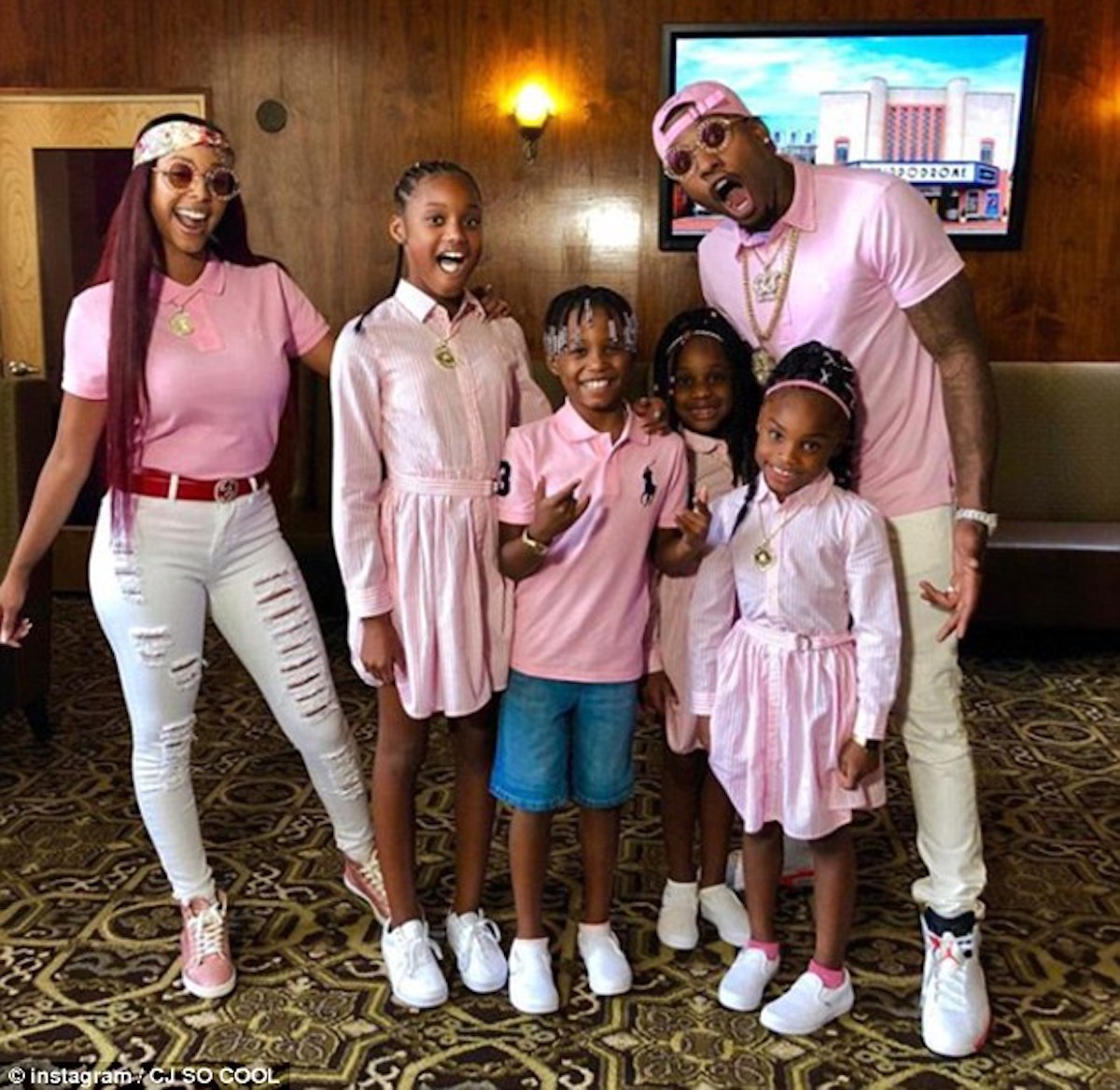 YouTube dad CJ So Cool aka Cordero James Brady suspended for for abusing kids live. At what price entertainment, social media followers and dollars?
A popular YouTube channel has been suspended after the show's star posted video of a 'prank' involving him feeding his children ice cream laced with laxatives and then recording the man's children's crying following violent physical contractions. 
Gunning for increased subscribers? But backfiring?
The above faux pas (or incidence of child abuse as some are wanton to wonder) included Cordero James Brady, 29, the face behind YouTube show, CJ So Cool- which has 5.6million followers. His channel is monetized, meaning he makes cash from likes and views.
Reported news.com.au: 'The father of four regularly vlogs about his family, and often shows elements of their luxe lifestyle (such as moving into a "mansion" and buying a luxury car). It has proved a lucrative business for the Brady family, due to the fact that their channel has almost a billion views. But the patriarch of the Brady family recently came under fire for one particular prank video, in which he feeds his children laxatives.'
The self described 'practical joke,' didn't go down too well when it was brought to the attention of YouTube who last week suspended the channel on account of the 'stunt' apparently making the children sick. To boot, the 'laxative ice cream' video was permanently removed.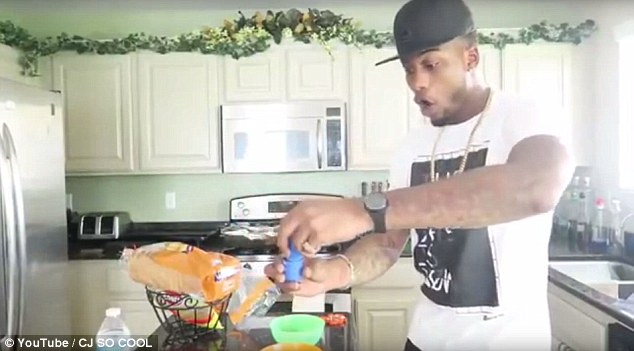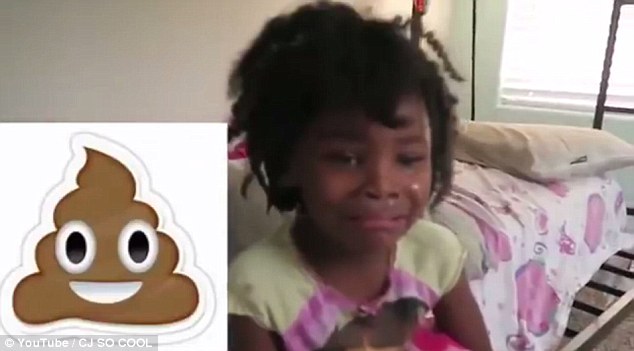 YouTube dad CJ So Cool aka Cordero James Brady: Giving audiences what they crave?
The contentious episode showed Brady dosing his children's ice cream with Pedia-Lax and then feeding it to them. He then films 90-minutes later, showing his children screaming and writhing in pain.
'My stomach hurts,' screams one of his kids. 'Oh my goodness, this boy's stomach is broken!' he jokes. 
Other snippets includes the father filming his youngest son and daughter in separate bathrooms, as they sit on the toilet crying, trying to close the door on him- as the father continuing to hold the camera on them. 
'But sweetie- pie, I'm only trying to only make us famous and push the envelope and get them dollars pouring in. It's YouTube, free for all ….'
YouTube dad CJ So Cool aka Cordero James Brady: '

modeling inappropriate behavior and encouraging it by laughter'.
Told the Henderson Police Department via the dailymail, 'There was a case that was investigated in 2016 involving laxatives and this individual. It was a joint investigation with Clark County Child Protective Services. It was submitted to the DAs office and it was recommended as a criminal case.'
It remained unclear if charges have been brought forward following YouTube removing the video upon website babe.net reporting the father. 
Offered Dr Kortney Peagram, founder of Bulldog Solution, an anti-child abuse organization, 'harming your child on purpose with laxatives is child abuse. That's child endangerment.'
She added Brady is 'harming his children and bullying them to pull pranks on each other, it is really disturbing.
'He's modeling inappropriate behavior and encouraging it by laughter … He's teaching his children that it's okay to harm each other for a good laugh.'  
But it seems there might be other videos previously filmed at Brady's children's expense, including one video in which the father lights fireworks in the kids' room as they sleep.
YouTube dad CJ So Cool aka Cordero James Brady: A prank within a prank? 
Another video, 'The Drowning Baby Prank' involves Brady telling his partner Royalty Johnson, 28, their child has drowned.
When she frantically runs out of the house, Brady shouts: 'It's a prank, sucker!'
Another episode includes Brady filming his partner grappling with the news she's just had a miscarriage, in an episode titled, We Lost Our Baby. Not necessarily physically abusive, but alluding to what keeps the fans piling on- the invasion of privacy of gut wrenching moments in life most of us have to contend with. 
Perhaps the YouTube star might want to stick to making the best wedding videographers episodes in the future or something equally informative and non audience inciting?
@YouTube why is CJ SO COOL not cancelled? You're sanctioning child abuse by allowing his stuff to be shown. Please remove permanently.

— Robin1473 (@robin1473) August 1, 2018
And then there were these comments on the web below that caught this author's attention, see what you think?
'Hopefully this whole thing was staged.'
'Why has this man not been arrested and charged with cruelty to children.'
'The children should be removed from his care.'
'This says it all about the USA at the moment. Money is the God. It explains why Americans put billionaires in the government and yet complain that they are getting poorer.'