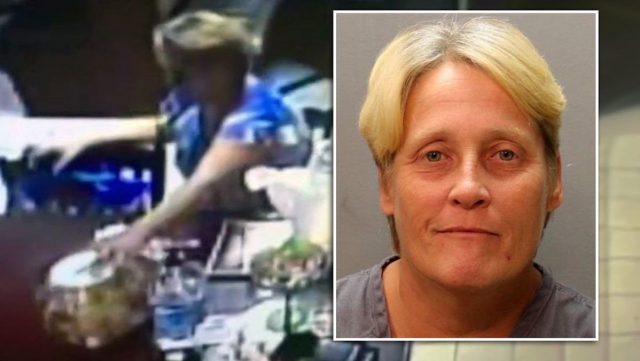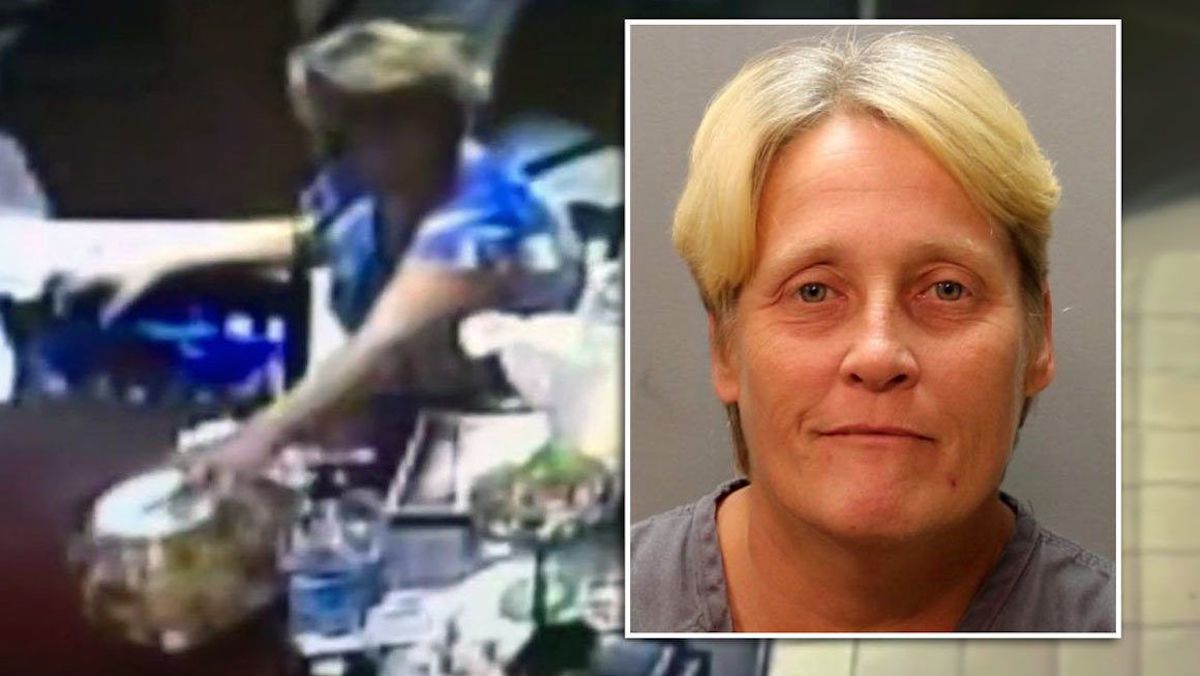 Tammy Wynnell Crews a Jacksonville, Florida woman is arrested after stealing donation jar for family of slain 7 year old – to support crack cocaine addiction.
Jacksonville, Florida authorities have arrested a woman seen on surveillance tape taking a donation jar intended for the family of a slain 7-year-old girl so she could support her crack cocaine addiction.
Arrested Saturday was 46 year old local woman, Tammy Wynnell Crews, who was charged with felony grand theft and misdemeanor possession of drug paraphernalia.
The woman's arrest followed the Jacksonville Sheriff's Office posting surveillance video showing the afflicted woman stealing a donation jar containing $600 from the counter of Tapatio Restaurant on 103rd Street.
The donations were intended for the family of Heydi Rivas Villanueva, who was shot and killed Aug. 11 in a drive by shooting at the parking lot of the strip mall where the restaurant is located.
Donations to help the family continue being accepted at a GoFundMe established to help with funeral expenses so she can be buried in Honduras, where they come from. As of Monday morning, EST, $17K had been raised.
Following the video making the rounds on social media, cops on Saturday got a tip that Crews was the woman seen in the clip.
The wanted woman was spotted and detained along 103rd Street shortly after 3 p.m. Police said Crews was arrested after acknowledging taking the donations and using the money to support her crack cocaine addiction. A crack pipe was recovered during the arrest.
At the time of the donation jar theft, police said $700 had been donated.
Crews is currently booked to the Duval County jail on $10,000 bond.