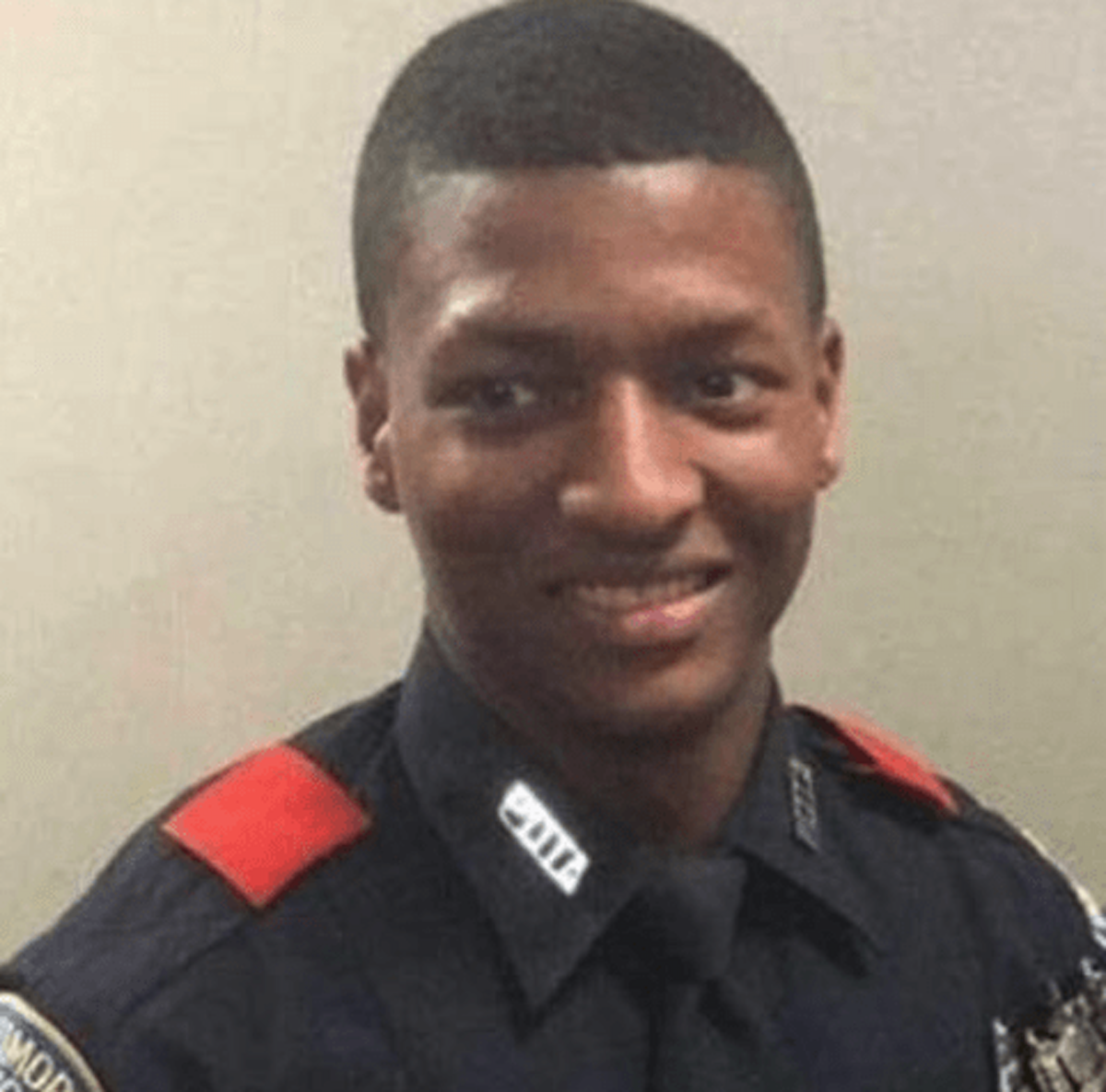 Baltimore Officer Arthur Williams resigns after video shows him punching suspect, Dashawn McGrier, suffering broken nose, fractured jaw and ribs.
A Baltimore police officer has quit after video of him repeatedly pummeling a suspect in the face going viral.
Officer Arthur Williams' resignation comes a day after video of the incident was posted on Saturday, only to soon going viral.
Video shows (see below) the unidentified police officer pushing and then wailing on unarmed suspect, Dashawn McGrier, 26, who at no stage appears to be offering any physical resistance.
According to Baltimore Police,  two officers had stopped McGrier, let him go, then approached him again to give him a citizen contact sheet.
'When he was asked for his identification, the situation escalated when he refused,' the department said. 'The police officer then struck the man several times.'
The cop's resignation follows the Baltimore Police Department suspending Officer Arthur Williams' who'd been with the police force less than a year. 
'I'm deeply disturbed by the video that surfaced online,' interim Police Commissioner Garry Tuggle said in a statement Saturday.
'The officer involved has been suspended while we investigate the totality of this incident. Part of our investigation will be reviewing body worn camera footage.'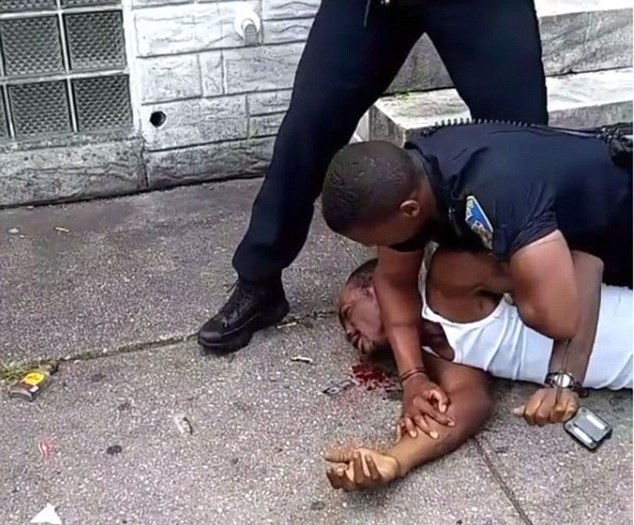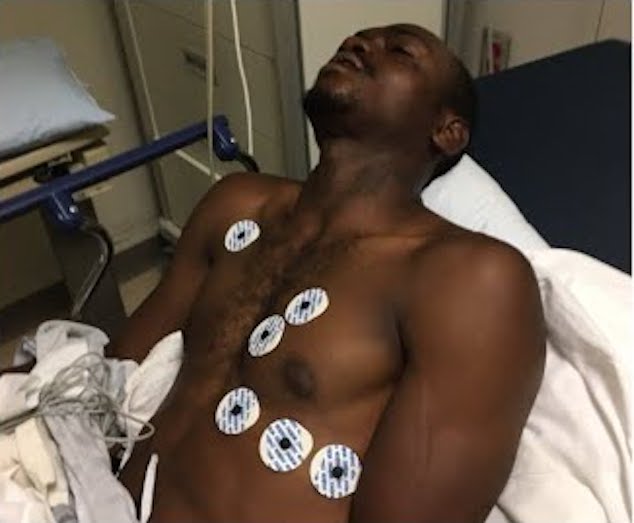 Second altercation since June between Officer Arthur Williams and Dashawn McGrier.
Come Sunday, Baltimore police said that the officer had resigned.
'The officer involved in yesterday's incident is no longer with the Baltimore Police Department. Interim Commissioner Tuggle has accepted his resignation,' the statement said.
'Disgust and disappointment, to be honest. I think when you look at that you see everything that is wrong with the police department and not everything that is right,' Baltimore council member Brandon Scott said. 'This is someone who could not take verbal things coming at them and as a police officer, anyone in public service that's something you're going to have to deal with,' he said.
McGrier's lawyer Warren Brown said Saturday's beating is the second time the officer attacking McGrier (see video below).
According to Brown, a June incident resulted in McGrier being charged with assaulting the officer, disorderly conduct, obstructing and hindering, and resisting arrest. Brown said that in that incident and in the one Saturday, McGrier was targeted without justification by Officer Arthur Williams.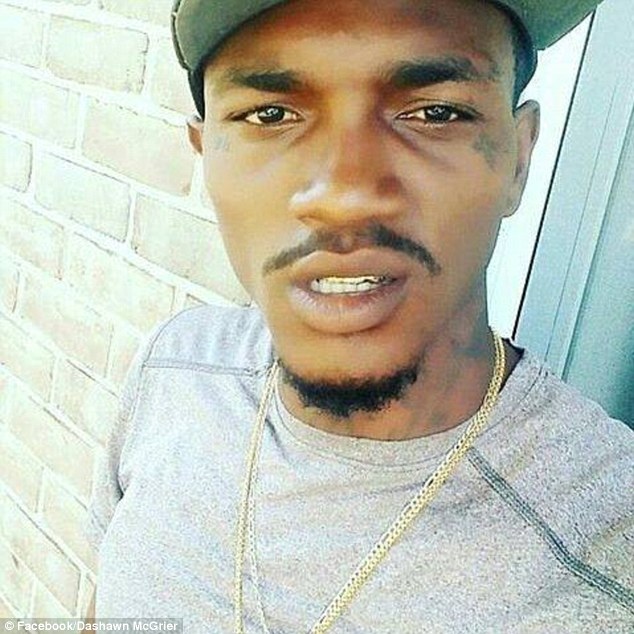 Was Dashawn McGrier being targeted? 
According to Brown, McGrier was sitting on steps when Williams passed by in his vehicle, then moments later was walking down the street when the officer, now on foot, told him to stop without giving him a reason.
'My client was saying, 'What is this all about? You don't even have probable cause,'' Brown said. That's when Williams began shoving McGrier, Brown said.
'It seems like this officer had just decided that Dashawn was going to be his punching bag,' Brown told via the baltimoresun. 'And this was a brutal attack that was degrading and demeaning to my client, to that community, and to the police department.'
McGrier has since been treated at a local hospital for damaged ribs and a fractured jaw. His family is now demanding justice.
'Angry, I was crying. I was hurt 'cause I felt like I couldn't do anything to protect him and we couldn't do anything when we someone we care about,' said Shantel Allen, McGrier's sister.
The second officer seen in the video who at no stage sought to stop the violence has been placed on administrative duties. His identity has not been released.
Of intrigue, Officer Williams' resignation follows the cop receiving awards for top performance upon his graduation from the police academy last year, including for high marks in "defense tactics, physical training and emergency vehicle operations," for his "academic achievement, professional attitude, appearance, ability to supervise," and for his "tireless and unwavering dedication" and "outstanding leadership ability," according to a video of the graduation ceremony.
Suspended BPD Officer Arthur Williams, shown in viral video repeatedly punching man who isn't fighting back, took 3 top honors in his academy class in April. Here's a still of him receiving the Commissioner's Award of Excellence https://t.co/qCHAqKioeH pic.twitter.com/7MBMVo4BSu

— Justin Fenton (@justin_fenton) August 12, 2018
McGrier's attorney tells me his client was charged in a June 26th incident involving the same officer.

Online court records show McGrier was released from jail June 28th.

A friend of McGrier posted this video, which he says, shows the June 26th incident. #WBAL pic.twitter.com/S6Je33bK5h

— Vanessa Herring (@VanessaWBAL) August 12, 2018