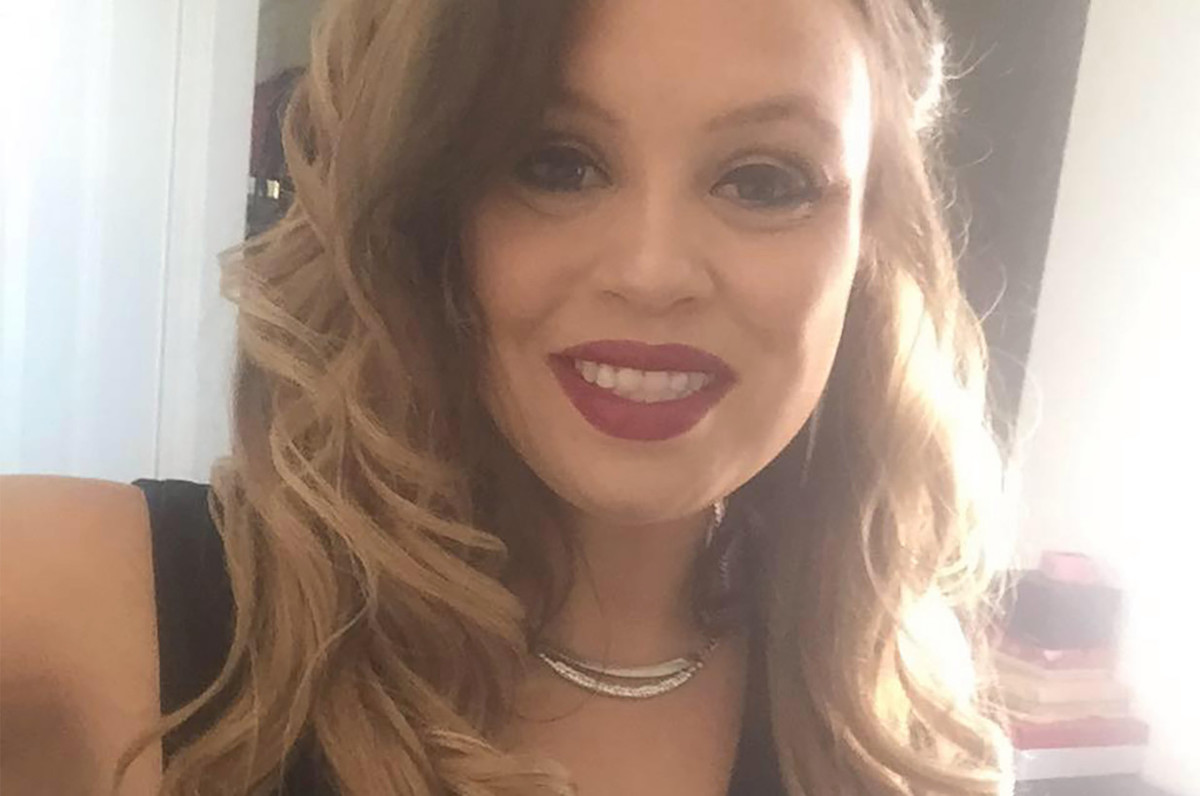 Kharisma Ashlee James an El Paso, Texas mother and former army vet is killed upon jumping in front of a speeding car while picking up her kids on the first day of school.
An El Paso, Texas mother has been killed on the first day of school upon jumping in front of a speeding vehicle speeding towards a group of children. 
Iraq War army veteran Kharisma Ashlee James died Monday afternoon, just on 3.15pm after shielding three children, including two of her own — from an out of control car in the Trippin Elementary School parking lot in El Paso Tx, the El Paso Times reported.
The driver, identified only as a 58-year-old man, became 'disoriented' while picking his grandchildren up from school and allegedly stepped on the accelerator instead of the brakes while getting out of a spot, officials said.
He allegedly hit another car and then headed straight for James, her two kids and another 10-year-old student, on a roadway outside the parking lot.
The 33-year-old single mom of a 6 and 7-year-old jumped in front of the children and tried to 'get the attention of the driver and intervene' when she was hit, District Police Chief Victor Araiza said during a Tuesday press conference.
Dying to save someone's life is the GREATEST act of love and she saved 3 precious ones. Kharisma Ashlee James died after jumping in front of a car that was about to hit three children in a parking lot at Tippin Elementary School in West El Paso after the first day back to school. pic.twitter.com/ehYTclYKwk

— Nick (@greatvictories) August 15, 2018
'You heard the metal crash so loud that you knew something awful had happened. Everybody went running over.' Victoria Bruce, a parent who was near the scene and a friend of James, told KFox14.
Adding, 'I learned from a close friend that the woman that died was my friend, and she had passed away in protecting her children'.
James, a nurse, died shortly after being hit. The three children have been hospitalized with various injuries but are expected to survive.
'It sounds like the driver was disoriented and confused,' Araiza said. 'We don't know if the driver was having a medical issue. We just don't know yet.'
Classes were scheduled to continue as normal on Tuesday with counselors available on campus, the district announced.
No charges have been filed against the driver, officials said.
A GoFundMe campaign has since been launched to help the family.
A terrible, tragic first day of school when one Mom gives her life to save her own children along with others#ElPaso #Texas #KharismaAshleeJames #TippinElementaryScholhttps://t.co/h6SgCApXRF pic.twitter.com/Mv6lLa3Z4I

— 105.5 WDUV (@1055WDUV) August 15, 2018