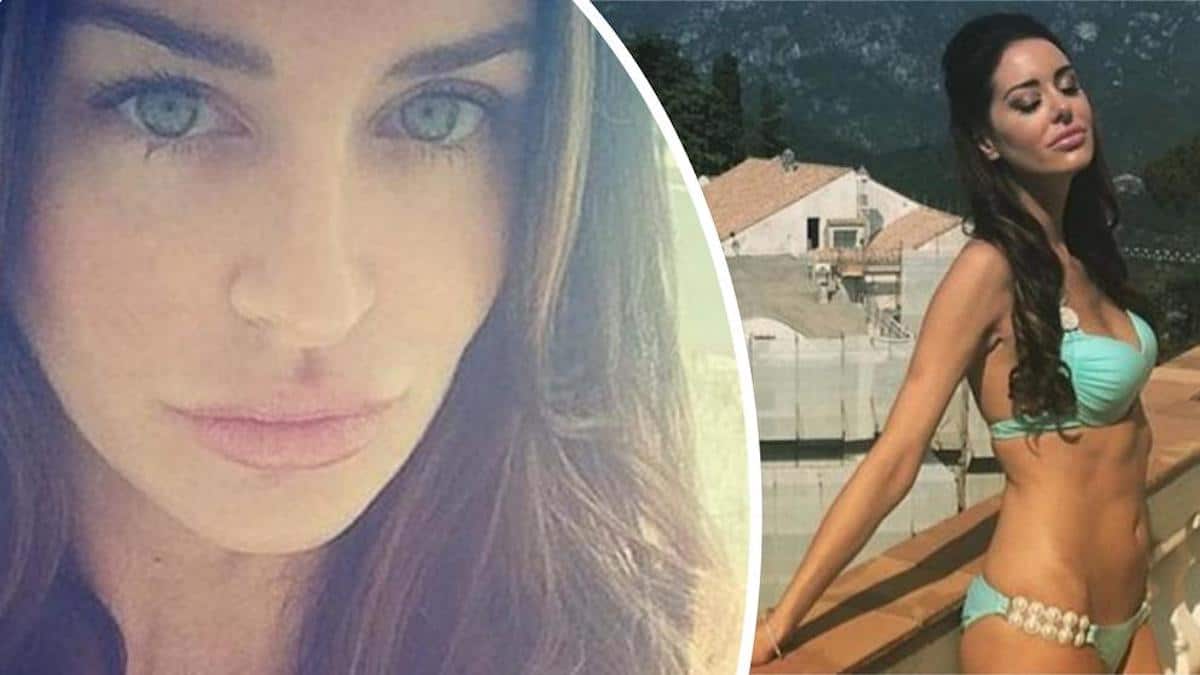 Jonathan Wesley Harris arrested with the murder of former Playboy model, Christina Carlin-Kraft. Murder robbery follows similar pattern days earlier. 
A wanted man implicated in video surveillance footage has been arrested after allegedly strangling a former Playboy model to death at her upscale Philadelphia suburban area apartment last week.
Booked with murder of Christina Carlin-Kraft, 36, was Jonathan Wesley Harris, 30.
NJ.com reported Jonathan Harris being charged with first, second and third-degree murder along with robbery, theft and related offenses in relation to the August 22nd incident.
In a released Facebook statement, Montgomery County DA Kevin Steel said the ex felon was picked up by cops while getting off a bus in Pittsburgh.
Noted Steele, 'We were thankful we were able to safely apprehend the defendant who is accused of her murder'.
'Jonathan Wesley Harris was taken into custody a short time ago in Pittsburgh. He had fled the area, He was on a bus to Pittsburgh and was safely taken into custody as he got off of that bus.'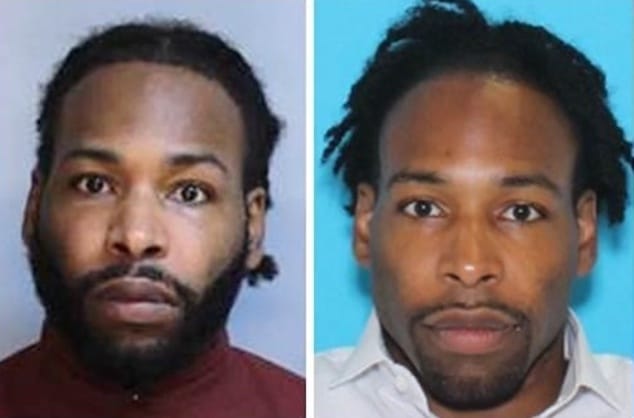 How did Jonathan Wesley Harris know his victim? 
Carlin-Kraft, left her Ardmore, Pennsylvania, apartment in the early morning hours of Wednesday, Aug. 22, taking a Lyft to the Center City District of Philadelphia – where she met up with Harris, Steele said.
It was upon returning to the woman's apartment circa 3am the ex glamor model was killed the prosecutor said. The woman's body was discovered later that evening after police were summonsed to perform a welfare check reported philly.com. 
According to her Wall st boyfriend, who owned the Arden apartment that Carlin-Kraft lived in, and who spilt his time between Philly and NYC, the girlfriend hadn't answered any phone calls or texts since August 20th.
'Christina was beaten, and the beating was substantial. Her nose was broken, she had black eyes, there was a lot of blood,' Steele said, according to WPVI. 'Then she died of strangulation. Something was put around her neck.'
It wasn't immediately clear how Kraft knew her killer. Harris had just been released from prison on July 15. Court documents indicated recent drug and robbery convictions. 
'Whether it was a chance meeting or something else, I can't say,' said Steele.
More images from @MontcopaDA of "person of interest" in the murder of Christina Carlin-Kraft. @KYWNewsradio pic.twitter.com/78YqEmfTFC

— Jim Melwert (@JMelwert) August 27, 2018
Jonathan Wesley Harris: 'I just met this sexy a** white bixch'
Investigators learned of Harris upon releasing surveillance video of a man spotted near the model's building.
Steele said police received a 'substantial tip' from the video release, leading to Harris' ID after the man was filmed entering his victim's home. 
'When we got that name, we were able to work a number of angles,' the prosecutor said.
Read a text Harris sent a text to a friend, 'I just met this sexy a** white b**** at her house in Ardmore now.' 
Cbs reported the text being sent at 2.40am the morning Carlin-Kraft was found dead. The outlet cited police saying the apartment's security system showing someone exiting from the 'apartment's back door onto a terrace' at 5:19 a.m. and that no one else had entered the unit until police arrived.
To date, it remained unclear why the model was targeted.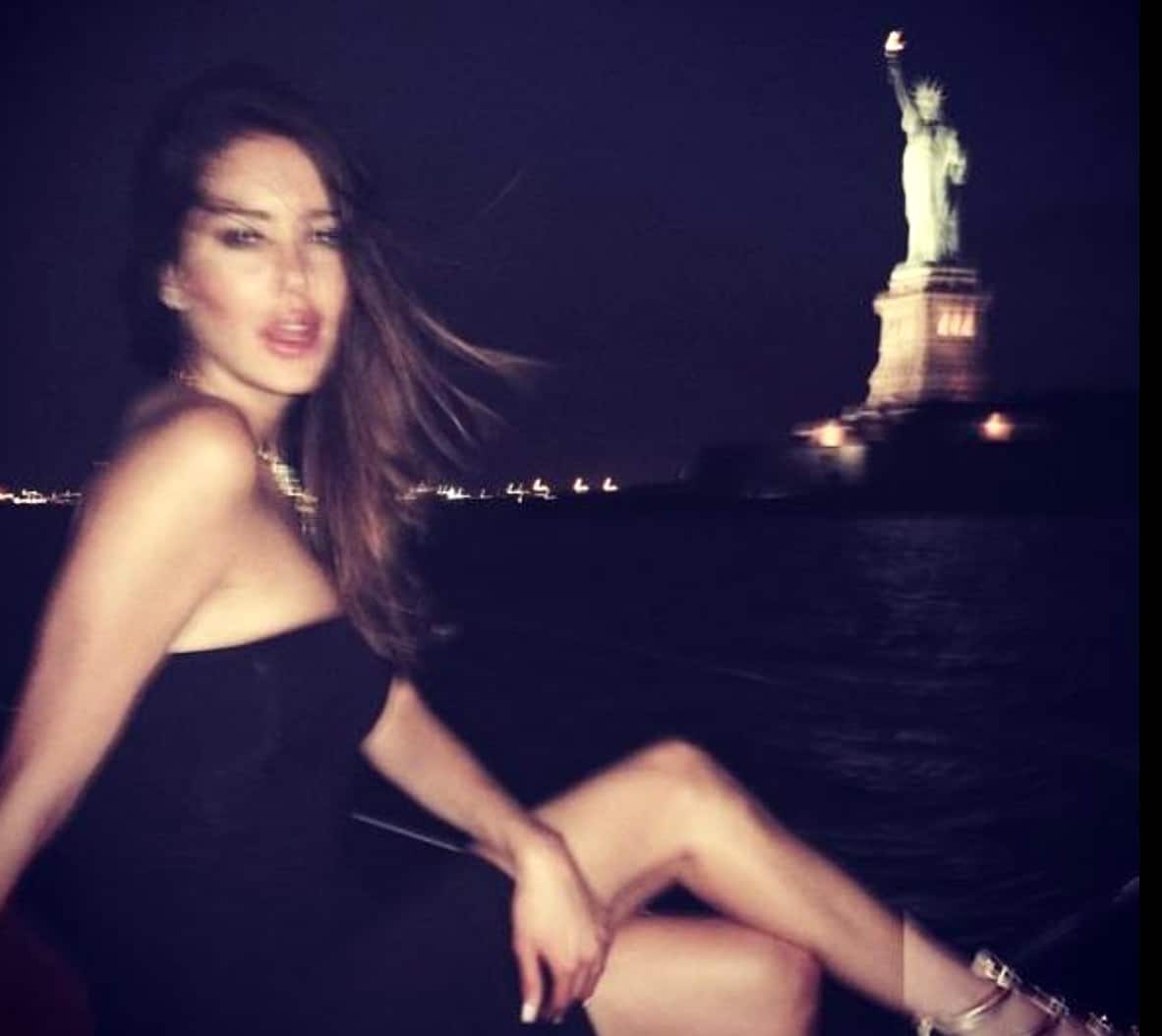 Coincidence? Christina Carlin-Kraft robbed days before in similar circumstances:
Philly reported the model living at her Ardmore apartment for over a year and feeling safe. The media outlet noted the unit being owned by Carlin-Kraft's boyfriend, a Wall Street banker. The couple had been dating for about nine years, after having met while Carlin-Kraft worked as a waitress at the Borgata in Atlantic City.
But here's where things get interesting and defied merely being an incident of coincidence.
Days prior to her murder, Carlin-Kraft reported at her apartment. Andre Melton, of Southwest Philadelphia, was being sought in that case, according to a warrant filed in Ardmore District Court last week.
While prosecutors conceded it was unclear whether the burglary was connected to her homicide, the burglary occurred under similar circumstances, with Carlin-Kraft taking a Lyft into Philadelphia on Aug. 17, only to return hours later with Melton. In reporting the burglary, the model told police her memory of the evening was fragmented, and couldn't remember how she'd gotten home. Or did she?
A man believed to be Melton was seen on surveillance leaving her apartment early the next morning with a box full of what police believe were her belongings, including designer purses and jewelry. Police recovered those items on Aug. 22 inside Melton's home.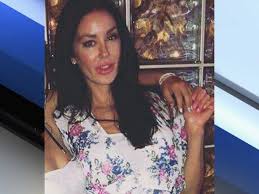 Christina Carlin-Kraft: A history of public spectacles.
Of further intrigue, the nypost reported Carlin-Kraft in March, 2016 getting into a tussle with the manager of The Smith restaurant in the Upper West Side in a dispute over the bill.
She was initially charged with misdemeanor assault, attempted assault and harassment. But the complaint was dismissed as long as Carlin-Kraft kept out of trouble for six months.
In her Model Mayhem profile, Carlin-Kraft listed New York as her home and said her credits included photo shoots for David Yurman, Vanity Fair Magazine, Victoria's Secret, Playboy Magazine, Maxim Magazine and QVC.
'I really do enjoy photoshoots for swim wear and tastefull (sic) lingerie,' she wrote.
Kraft was laid to rest at a funeral service in New Jersey on Wednesday.