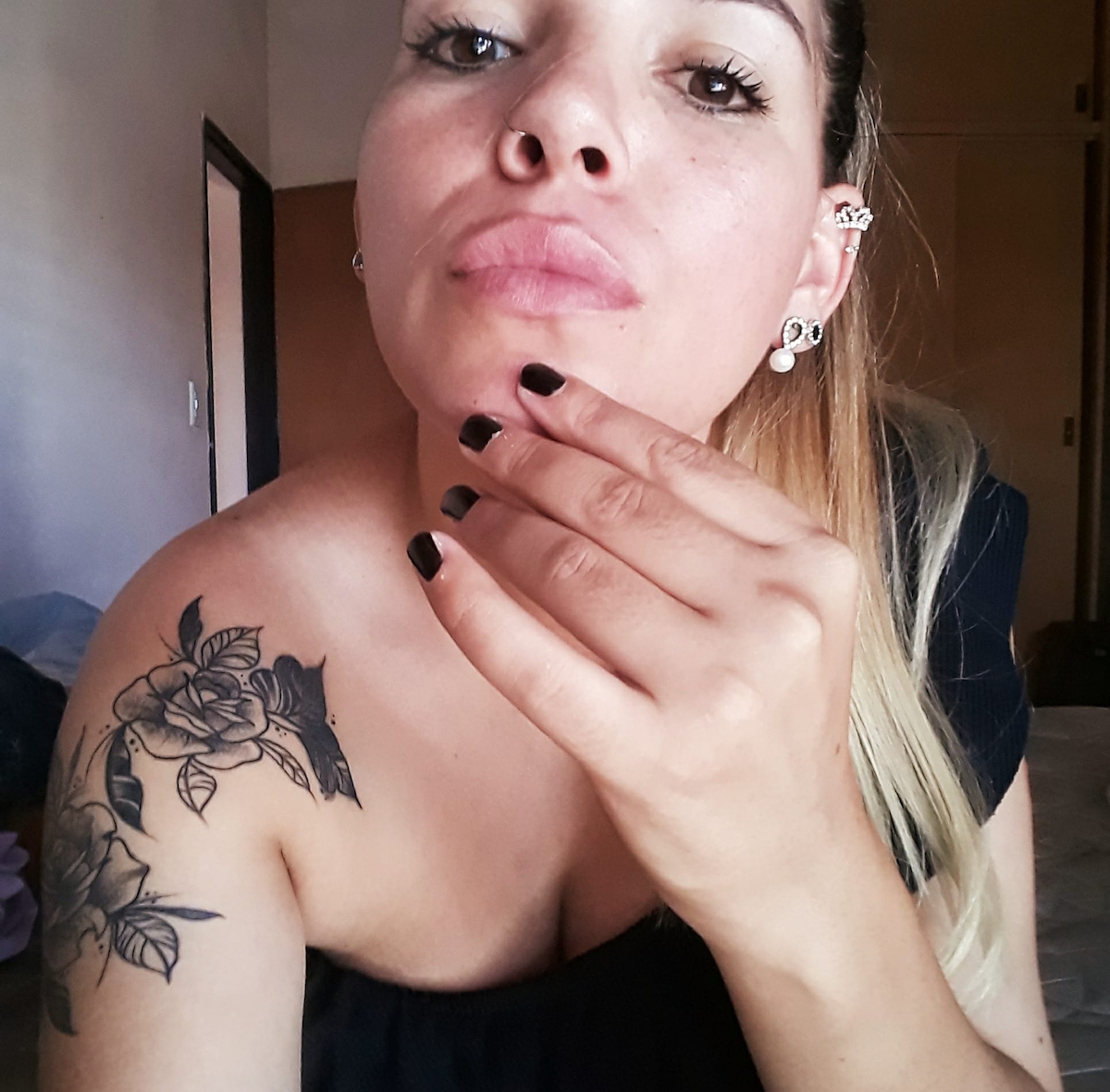 Celeste Ayala a Buenos Aires police officer becomes a social media hero after breastfeeding a malnourished baby during police duty at 'busy hospital'.
An Argentinian police officer has been hailed a hero after photos of her breastfeeding a 'malnourished and dirty' baby brought in at a Buenos Aires hospital where she was on guard went viral.
Local media reported Celeste Ayala working at the Sor Maria Ludovica children's hospital when the baby was brought in crying.
Ayala, herself a mother of a 7 and 1 year old and 4 month old girls, asked doctors for permission to hold and feed the 'desperate' child because after seeing the baby was hungry and hospital staff overloaded with work.
Permission was given and Ayala cuddled the baby and started to breastfeed him, after which the baby boy stopped crying immediately.
Ayala told local media: 'I noticed that he was hungry, as he was putting his hand into his mouth, so I asked to hug him and breastfeed him. 
'It was a sad moment, it broke my soul seeing him like this, society should be sensitive to the issues affecting children, it cannot keep happening.'
A friend of the police officer, Marcos Heredia, says that the hospital staff called the baby 'dirty', but that Ayala was not concerned. He took a picture of her breastfeeding the hungry baby and shared it online.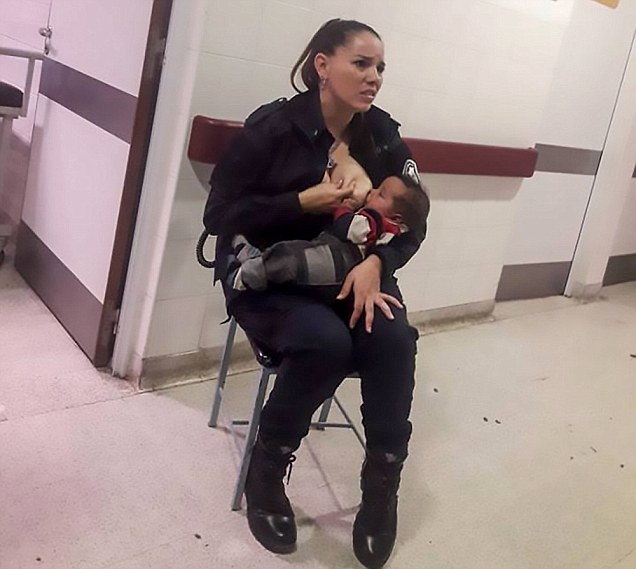 Celeste Ayala breastfeeding Buenos Aires police officer in defiance of social issues:
Posted Marcos on his Facebook wall, 'I want to make public this great gesture of love you made today for this little baby who you did not know, but for who you did not hesitate to act like a mother. You did not care if he was dirty, which is what the hospital staff called him. Good job mate.'
The photo as of Friday evening, EST had received more 103K shares and almost 300 admiring comments.
Reflected one commentator, 'Cele Ayala, much love to others!!! Congratulations female police! If you practiced a little more, things would be different. Indifference kills!'
Posted another, 'And not a cable channel gave is news, because this doesn't sell for sure, but this won't sell, but this is reality and I know it's partner did it for love and not for Fame, my congratulations cele ayala.'
While one commentator wrote, '… nice gesture but the hospital the state leaves a lot to Desiree cases like baby babies in total abandonment, unfortunately he had to cry 3 hours to give him the tit because state and health does not respond to situations this extreme.'
According to local media, the baby is the younger brother of six siblings from a single mother who is in a dire situation. It remained unclear what assistance, if any the state afforded the mother as locals hailed the selfless act of an authority figure at least willing to personally help those less fortunate in society….
The selfless act has since led to Celeste being promoted to the rank of Sergeant by the Buenos Aires security minister Cristian Ritondo , who valued her 'gesture of love'.
Local media noted Cele Ayala having been in the police force for three years and working in the Patrols Command of the town of Berisso, and on the day of the incident was in additional service in the Children's Hospital.