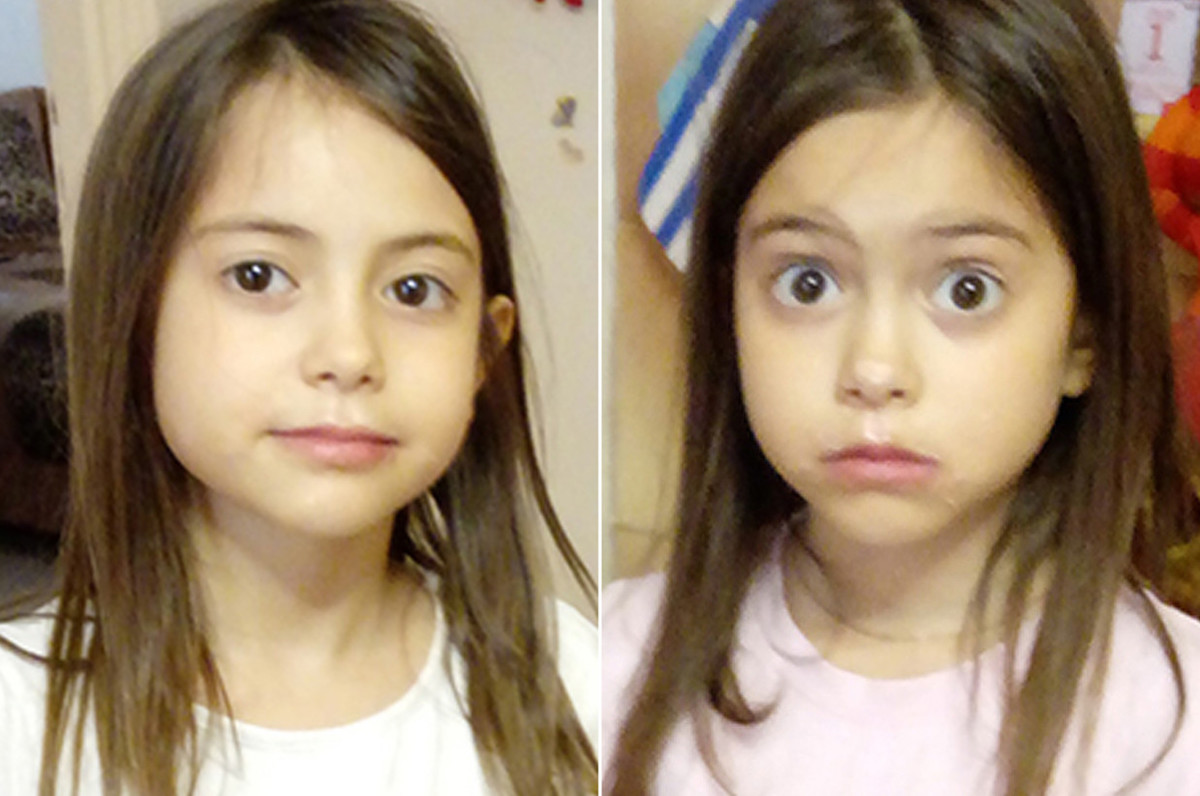 Sophia and Vassiliki Philippopoulou become the face of Greece's wildfire tragedy after the missing Athens nine year old twins are found dead embraced with their grandparents. 
Nine-year-old twin sisters reported missing during Greece's recent wildfires have died while hugging their grandparents according to officials. Images of the unassuming children have since become the face of the national tragedy.
Greek media reported authorities finding the bodies of Sophia and Vassiliki Philippopoulou along with their grandparents embracing each other about 25 miles northeast of Athens, which killed at least 88 people Monday night.
The four were among 26 bodies found huddled together after they fled the fires and were trapped on a cliff edge as the fires rages around them at a resort in the seaside village of Mati, the Telegraph reported.
'We are assuming they became trapped by the fire because it was so strong and so fast. Some were huddled together as if trying to protect each other. They were badly burned and have not been identified yet,' Haris Malimagolou from the Hellenic Red Cross told The Telegraph.
The twin's grandfather's burnt-out car was found nearby.
'The epilogue has been written. All 4 found hugging each other,' relative Angelos Kontos wrote on Facebook on Friday. 'Not even death could tear them apart.'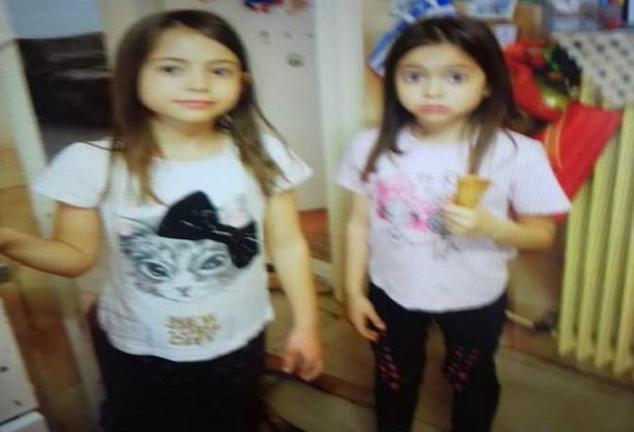 Sophia and Vassiliki Philippopoulou appeal for discovery dashes nation's hopes as reasons as to fire spreading so quickly lead to outrage. 
The twins' disappearance was the focus of international attention after their father, Yiannis said he saw them (see above) in TV news footage that showed people getting off a fishing boat used to rescue some survivors. The desperate father made an emotional appeal on television for anyone who was on the boat to contact him.
The children he saw turned out to belong to another survivor, who stepped forward.
The death toll from the worst wild fires in Europe this century rose to 88 on Friday night after a woman in her 40's died in the hospital, where she had been since Monday. Greek officials said 12 other people remained hospitalized with serious injuries.
More than 500 homes were destroyed, and more victims may be found because some have not yet been inspected.
Identifying victims has been difficult because many were badly burnt.
Greece's defense minister said that illegal construction contributed to the devastating wildfires, with too many buildings blocking escape routes next to fire-prone forested areas. It is thought that the fires may have been deliberately lit by criminals seeking to rob fleeing home dwellers.
Experts have said that a mix of poor urban planning, including a lack of proper access routes and the construction of too many buildings next to combustible forest areas led to the blazes becoming Europe's worst wildfires this century.
No arrests have been made….
Death Toll In Greek Wildfires Climbs To 88. https://t.co/XUuZHJva4B pic.twitter.com/dWDxAoBa83

— Channels Television (@channelstv) July 28, 2018
Horrible news about #Athens. At least 50 dead in #Greek seaside #wildfires, including 20 huddled near Athens beach. Cannot imagine how it would feel to stand to lose your home, your possessions, loved ones… #PrayForAthens #AthensFires pic.twitter.com/dtDXcRb1kJ

— Selahattin Sevi (@selahattinsevi) July 24, 2018
At least 74 dead in major wildfires in #Greece , with the number likely to rise. #PrayForGreece pic.twitter.com/Vo1T9b8BQo

— United Greek Kingdom (@UKGreeks) July 25, 2018
Greek Prime Minister Alexis Tsipras declares period of national mourning for dozens of people killed by wildfires.

"But we mustn't let mourning overwhelm us, because these hours are hours of battle, unity, courage and above all solidarity," he said. https://t.co/NxNzzocROA pic.twitter.com/v8qZvN2fZn

— ABC News (@ABC) July 25, 2018
Drones reveal chilling extent of charred landscape after lethal Greek wildfires pic.twitter.com/v5kTDQ1bbX

— Ruptly (@Ruptly) July 25, 2018