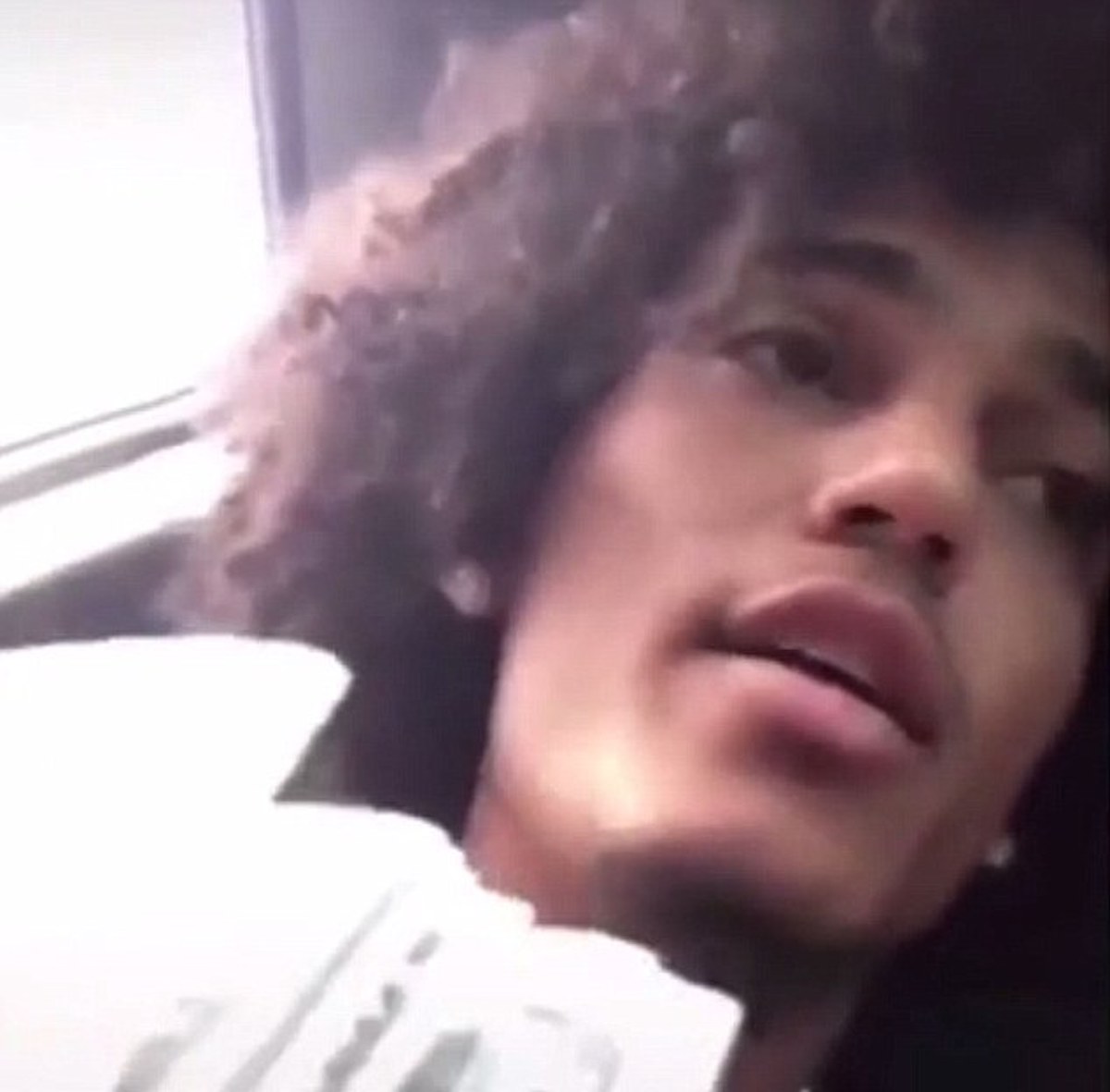 Pr job? Rasheed Jamaal Hall aka Florida rapper Project Youngin shot on Instagram live while counting stacks of hundred dollar bills Instagram live.
Florida rapper Project Youngin is believed to have been shot while filming an Instagram live video on Sunday. A situation that has since led to his handlers releasing a statement that an update on the hip hop artist's condition was imminent.  
The jarring episode follows the 25 year old rapper, real name Rasheed Jamaal Hall displaying a new song in his car, announcing to fans that his new music release, 'Thug Souljas' was in the making. 
In the clip the St. Petersburg musician flaunts and counts through a stack of $100 bills.
Sings along the rapper, 'Yeah, it's on the way, it's coming' at which point the rapper then suddenly shuts his eyes, seemingly ducks down, and drops his phone.
The phone topples to the ground, showing the interior of his car as shouts are heard.
Three loud bangs follow as if gunshots. From which direction and how an alleged gunman was able to fire off without the rapper being unawares remained unknown. 
Two feeble coughs are heard before the clip abruptly ends. 
Following the clip, the condition of the rapper was unknown with the rapper's team yet to respond to media overture for comment.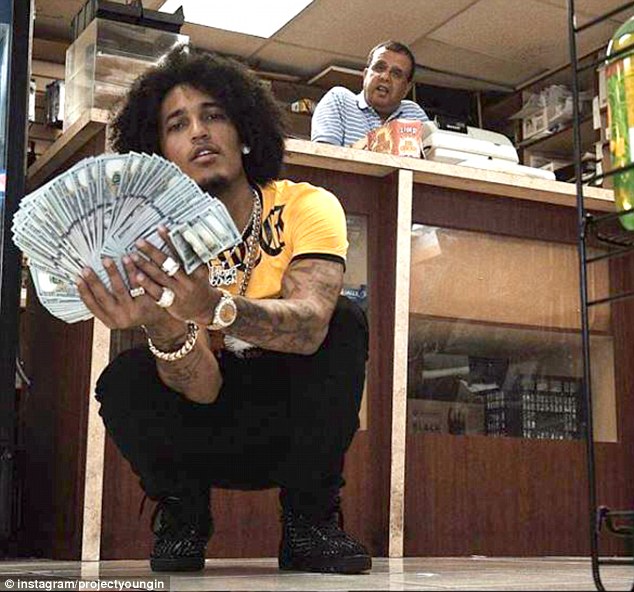 Rasheed Jamaal Hall aka Florida rapper Project Youngin: Alive or dead? Famous or not?
Posted the rapper's team, Monday afternoon on Twitter, 'Thank you everyone for your prayers. We will let you know about Project Youngins condition soon – PY team'.
Ironically the believed shooting follows Youngin earlier that day sharing an Instagram story of himself working at a recording studio in Broward County, Florida, according to XXLmag.com.  
It was also in that county where 20-year-old rapper XXXTentacion was shot and killed in June. 
As fans wait for an update on his condition, Project Youngin's social media has been bombarded with get well and RIP messages. 
However his friend and fellow rapper Foolio posted on Instagram stories saying that the rapper was 'good'.
'Just talked to my brother Project my brother good so stop saying that RIP s**t!!' he posted on Instagram. 
Not immediately clear is who may have sought to shoot the rapper, any previous rival episodes with other rappers or groups or whether the Instagram episode was a fabricated publicity stunt in the hope of bringing further exposure to the artist as was claimed to be the case in the recent alleged beating of Brooklyn rapper, Tekashi 6ix9ine.
Thank you everyone for your prayers. We will let you know about Project Youngins condition soon – PY team

— ProjectYoungin ? (@PROJECTYOUNGlN) July 30, 2018
I know this y'all job getting the news to the ppl and I respect y'all ?percent. But if this is truly the case please don't post this man getting shot, whether alive or dead. Gotta have a lil more respect for ppl when shit like this go down.

— Man Behind The Music (@Djhunnitwattz_) July 30, 2018
Damn this nigga project youngin got shot on live

— Dominique LaRue? (@___hammie) July 30, 2018
Honestly the dude has like 7 likes not many followers who would want to kill him.. and why???

— Candy?? Bear ?twnbiznz (@CandyTwnbiznz) July 30, 2018
#Projectyoungin wants #MeekMill on a new song ?
How do you think a @projectyoungin and a @meekmill collaboration would sound? ? #mymixtapez pic.twitter.com/NBN1cvUUby

— My Mixtapez (@mymixtapez) July 26, 2018