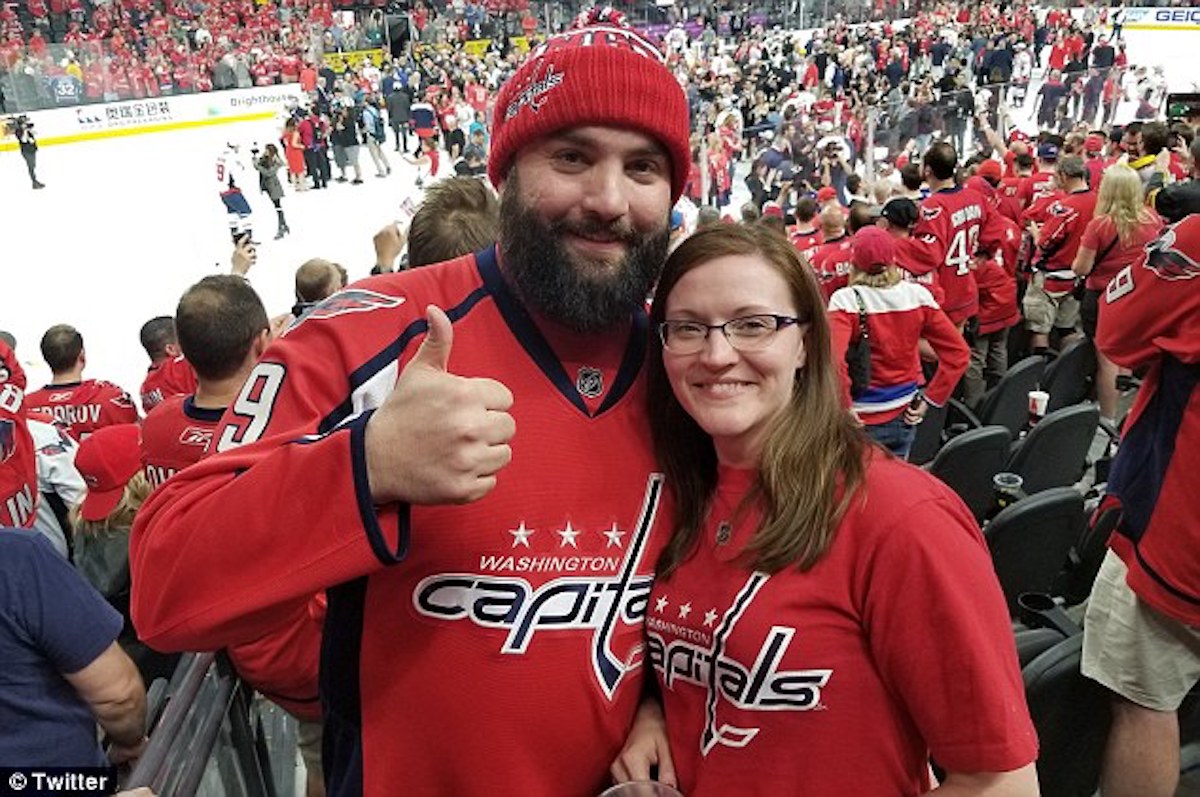 Moral dilemma: Jason Gargac a St. Louis- Missouri Uber/Lyft driver suspended after caught filming unsuspecting rides then live streaming them under his subscribed Twitch account, JustSmurf. 
A Missouri man driving for car apps, Uber and Lyft has been suspended after secretly recording unsuspecting customers — then broadcasting the footage on the internet. 
Busted was Jason Gargac, 32, of St. Louis, following the driver allegedly posting nearly 700 rides according to the St. Louis Post-Dispatch.
Following the Post-Dispatch outing Gargac, Uber suspended his account, with Lyft firing him.
The Post-Dispatch reported, 'every visible and audible detail,' of hundreds of trips in the man's Chevrolet pickup — passengers' faces, conversations and drop-off locations —being streamed on Twitch, a video-streaming web service owned by Amazon.
Because who can't once in a while resist telling a taxi or car service driver, who they are unlikely to never see again a tell all confessional on the way home or wherever their next installment of their life is taking them…
A 'tell all,' now being shared with another thousand or so prying ears and eyes….
Noted the Post-Dispatch: 'First names, and occasionally full names, are revealed. Homes are shown. Passengers have thrown up, kissed, talked trash about relatives and friends and complained about their bosses in Gargac's truck.'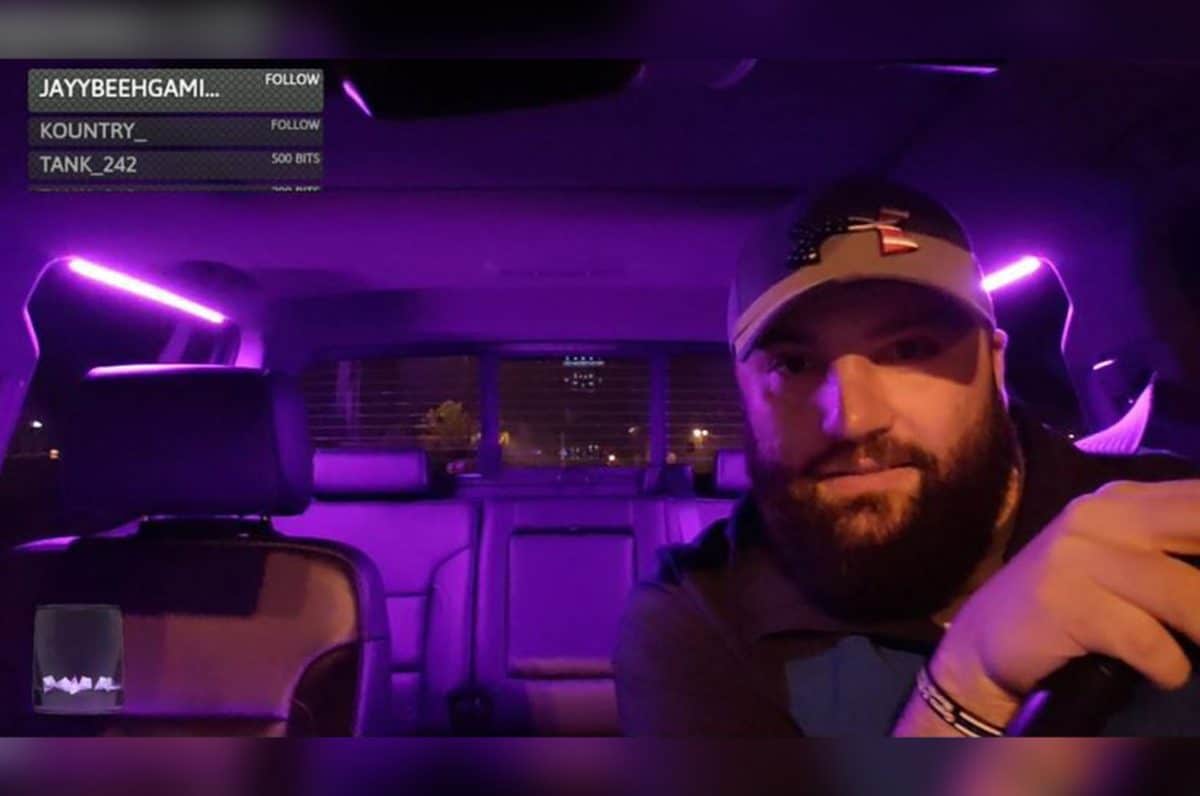 Did 

Jason Gargac break the law? 
'I feel violated. I'm embarrassed,' responded one violated passenger following the revelations. 'We got in an Uber at 2 a.m. to be safe, and then I find out that because of that, everything I said in that car is online and people are watching me. It makes me sick.'
While it's not uncommon for drivers to film their passengers, to safeguard themselves against bad reviews or false accusations from customers- social media commentators took exception with Gargac also sharing such content online.
Uber allows drivers to record passengers for safety reasons, as long as they follow local regulations governing recordings, according to the company's policy. In some states, drivers have to tell passengers they are being recording or get their consent. Lyft's recording-device policy is similar and depends on local laws.
Missouri has a one-party consent law for recordings, which means Gargac's behavior was legal. The law only requires one party needing to agree to be recorded for it to be legal (in this case, Gargac is the consenting one), thus making Gargac's recording perfectly legal.
Legality aside, at no point does Gargac (because morals and ethics never matter do they?) make passengers aware that they are being filmed or live streamed.
Notes mashable: 'Sometimes to confirm who they are for their driver, the passengers say their full names. Not only that, Gargac has another video that shows the view out the front of his car so that people can see where he's driving, giving away the locations of some passengers' homes.
All the while, viewers on Twitch are commenting about things like the quality of neighborhoods, what the passengers are talking about, and of course, women's looks.'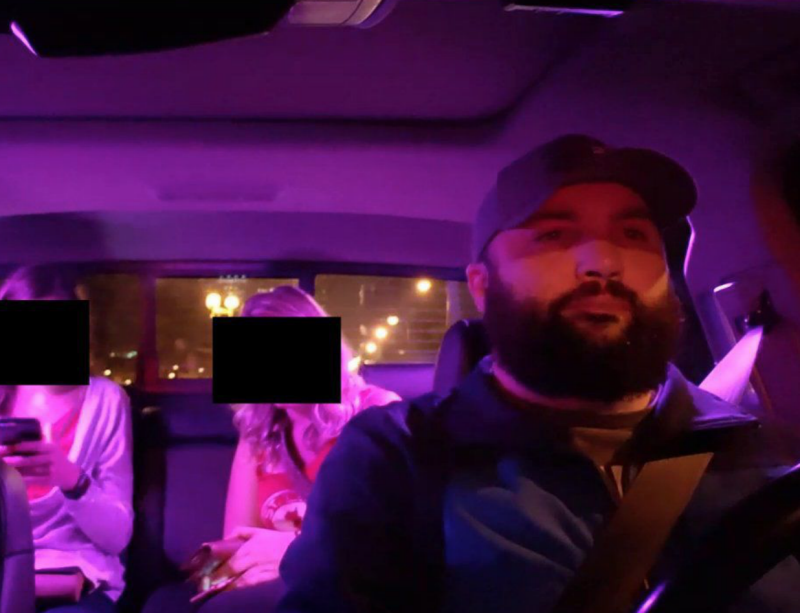 Jason Gargac ulterior voyeur mission? 
Gargac a former army veteran (who is also trying to get a job as a cop- do you suppose?) says he was merely capturing 'natural interactions between myself and the passengers — what a Lyft and Uber ride actually is', (along with 'side' revenues accrued from commissions and paid donations from viewers on the live stream service). 
Spare money and 'honest' take of what went on during rides, released video snippets hints at a more voyeuristic reason behind the taping. 
'This better be [expletive] content, I swear to God. This better be [expletive] content, that's all I'm saying,' Gargac is heard saying as two women approached his truck, after going half-an-hour without a customer. 'I mean, the blond girl looks kind of cute, if they're together. The blonde is cute. The one who ordered is not.'
The two are seen gettig in the car, unaware their trip is about to be streamed online.
'I really have this issue of telling Uber drivers my whole life story,' one of the women tells Gargac. 
'It's OK,' Gargac replies, laughing.
The Post-Dispatch reported that traffic to Gargac's channel picked up, with rated R jokes filling the chat.
'Someone,' the Post-Dispatch noted, 'claims dibs on the blonde.'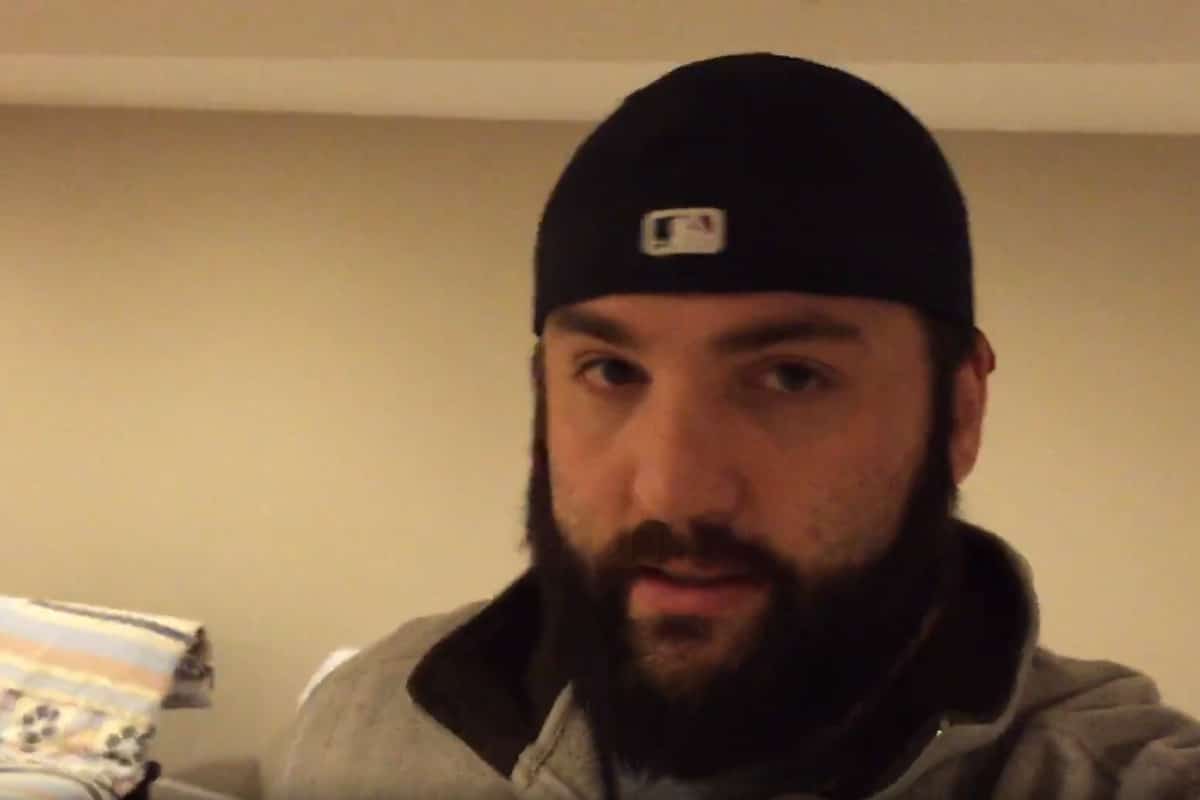 Jason Gargac aspiring entrepreneur who also values his own privacy (too). 
Twitch according to quartz also removed Gargac's channel, which had been running under the name JustSmurf. A company spokesperson told the outlet, community guidelines and terms of service restrict the sharing of content that invades others' privacy.
The 'side gig,' led to Jason Gargac earning $3,500 from the contentious streaming, through subscriptions, donations and tips, minus the $3K equipment cost outlay of $3000. Which is to say, Gargac was certainly invested for the long haul had he not been found out.
But perhaps the best spoil is during the Post-Dispatch's reporting of Gargac's 'industrious' coup he had pleaded with the outlet to keep his name private- not that would have mattered to his unsuspecting customers of course….
The creep (named in the article as Jason Gargac of Florissant MO, AKA JustSmurf) didn't want his name published "Stick with my first name, if you can, because privacy concerns"

— Reed Mideke (@reedmideke) July 21, 2018
Hi Jason Gargac! Just wanted to let you know that you are an absolutely disgusting excuse for a human being. Here's hoping that you never become a police officer in the state of Missouri or any other for that matter! Cheers! ?

— GHOST (@GHOSTfalcon01) July 21, 2018
In addition to 3k+ viewers, according to drive streamer Jason Gargac, about 100 subscribers are paying $5 a month to be voyeurs on his @Twitch live-streamed @uber and @lyft rides. Twitch and owner $AMZN get revenue from the subscriptions and ads. https://t.co/owZZjcrZTN

— Staci D Kramer (@sdkstl) July 21, 2018