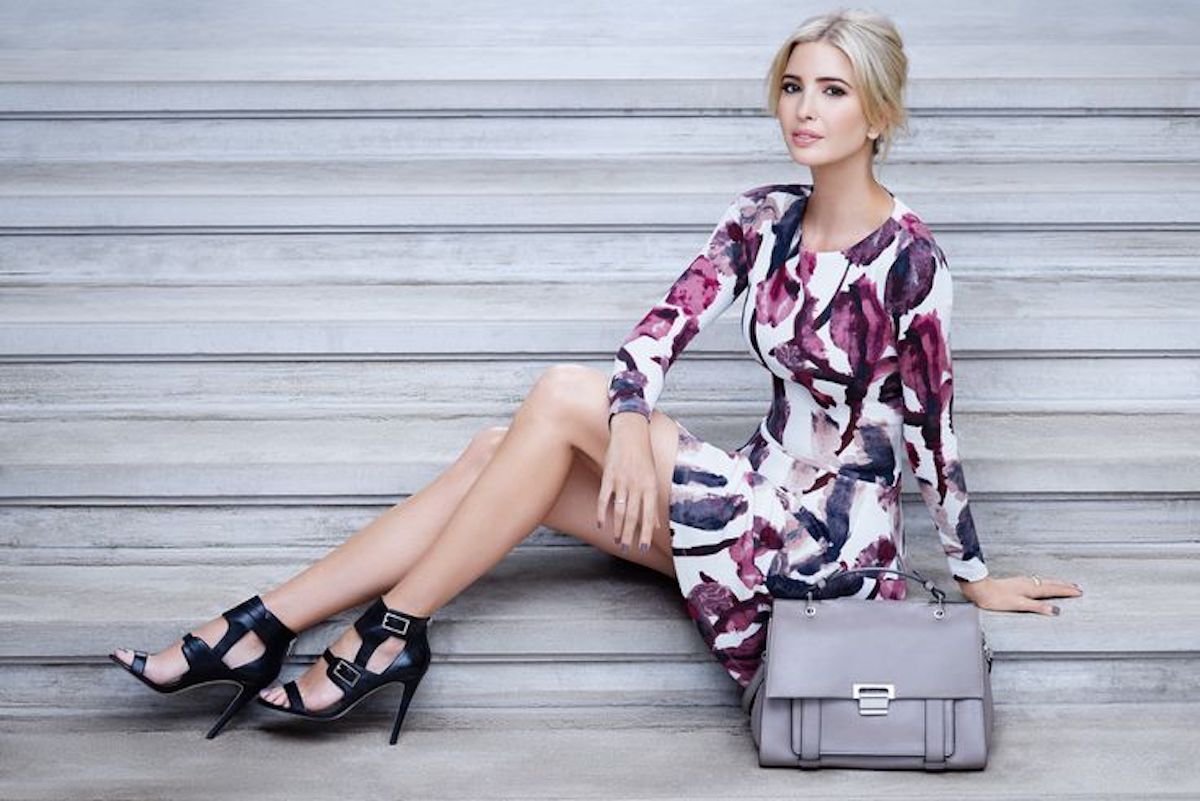 Ivanka Trump fashion line closes: How conflict of interest and false female empowerment and the ongoing boycotting by retailers spelt the death knell of for President Donald Trump's daughter. 
Ivanka Trump's clothing and shoe line is no more today after the President's first daughter on Tuesday announced she would be closing down the eponymous namesake label to concentrate on her newfound career – being a political attache for daddy.
The closure follows plummeting sales since her father, Donald Trump coming into office 17 months ago, with boycotts against the first daughter's line (as proxy against her father's contentious policies) taking their toll on he fashion label which had increasingly become out of favor.
Tweeted Donald Trump following department store, Nordstrom dropping Ivanka's line in February 2017, 'My daughter Ivanka has been treated so unfairly by @Nordstrom. She is a great person — always pushing me to do the right thing! Terrible!'
In its decision to part ways, Nordstrom's cited 'brand performance.'
'It's just never recovered since she stepped away from the company,' told a source at the time.
The ouster, one of many in recent months, culminating with Canadian chain Hudson's Bay's decision to also drop the fashion label earlier this month, may have been the last straw with Page Six, reporting on Tuesday the company's staff being laid off and the company closing 'ASAP.'
Following Hudson Bay 'quietly dropping' Ivanka from its website, the retailer who owns Lord & Taylor and Saks Off 5th said at the time those outlets would continually selling the first daughter's wares.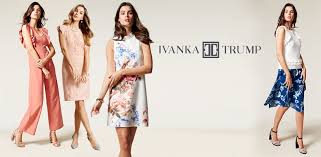 Ivanka Trump fashion line closes: High expectations but high failures instead.
The closure of the Ivanka Trump fashion line, which first came into existence in 2014 with high expectations, followed other high brand shopping outlets in recent months dropping the line, for 'business reasons,' according to a report via wsj.
Other vendors parting ways have included Neiman Marcus, Jet.com, DSW, Shoes.com, Belk, Burlington Coat Factory, ShopStyle and Gilt, according to Business Insider. 
Told Ivanka, 36, via pagesix, 'When we first started this brand, no one could have predicted the success that we would achieve. After 17 months in Washington, I do not know when or if I will ever return to the business, but I do know that my focus for the foreseeable future will be the work I am doing here in Washington, so making this decision now is the only fair outcome for my team and partners.'
Fair outcome? Perhaps the only outcome that could have existed given the public's continual out of love rapport with the President's daughter and his brand of Fascist policies which has seen little love lost between the establishment and 'fake news' corporate media as Trump continues to single it out as.
In April 2017, I warned that Trump was trying to create a dynastic kleptocracy, positioning Ivanka and Jared as successors. Her business decisions should be viewed in that context. https://t.co/FlaTsqvg3u pic.twitter.com/B2OpEXoLzw

— Sarah Kendzior (@sarahkendzior) July 24, 2018
Ivanka Trump fashion line closes: Conflict of interest and ethical dilemmas. 
Perhaps causing much disconcert was Ivanka shamelessly promoting her own fashion brand upon her father entering politics, to the disconcert of observers who'd wondered if Ivanka was now using her father's presidency as her own personal advertising platform- never mind ethical and conflict of interest concerns and general good taste.
Tongues were first set to wagging when Ivanka wore a $158 pink dress from her own line to introduce her father at the 2016 Republican National Convention, capping off momentum of roaring sales during the presidential election.
But it was not to be for too much longer as Ivanka continued to wear her own outfits from her own line to work, thus ensuring maximum free press and the unexpected eventual backfiring of such gratutious self promotion following her father's controversial foray into immigration policy and race relations in America. 
Despite switching over to other designer labels for her clothes (maybe Ivanka got the eventual hint) the President's first daughter continued donning her brand's shoes and handbag, but by then sales only continued to plummet, with wsj reporting that online sales on Amazon.com, Macy's Inc., Bloomingdale's and Zappos.com falling nearly 45 per cent over the last year.
For her part, Ivanka cited the 'strict limitations on the business' that were put in place when she joined her father's administration in explaining falling sales along with the conundrum of ethical restrictions including 'ordering the company not to expand internationally and to seek her approval before striking agreements with new domestic partners.'
Not that necessarily stopped other ethical considerations affecting Ivanka and her family as the family portfolio continues to gain prominence and clearance and access perhaps not attainable save for President Trump's position of power and influence, so much for the guise of female empowerment opening the doors to the universe….
The fashion line in the end may have been doomed once Ivanka decided with her retailer billionaire husband in tow, Jared Kushner to follow daddy to Washington and no longer actively manage her namesake fashion company and instead become her own constant flurry of news stories, much of it not necessarily welcoming of Ivanka's presumptuous injection of herself in international and domestic affairs as her father's daughter.
By then even attempts to personally distance herself from her own fashion company, was too late as a certain quotient of the public (the ones with money on the east and west coast who tended to favor Hillary Clinton and the Democrats) turned their noses and fumed in disbelief over Trump's policies and daddy's own bellicose public behavior- which might work for a reality show but hardly for high end shoppers only to conscious of their image (by association). 
Good to know that Ivanka Trump has the same abilities of her father in terms of running companies into the ground.

— Roland Scahill (@rolandscahill) July 24, 2018
Ivanka Trump is shutting down her fashion brand to focus on her White House duties. <–That is a real sentence in 2018.

— Randi Mayem Singer (@rmayemsinger) July 24, 2018
Ivanka Trump's fashion brand may be over but never forget her timeless fashion advice: Pair sleek, classic nepotism with blind adherence to a maniac and spritz with the vague, insulting guise of female empowerment.

— Louis Virtel (@louisvirtel) July 24, 2018
Ivanka Trump was on Signature Bank's board while the bank was lending money to her father and husband

— Edward Hardy (@EdwardTHardy) July 24, 2018
Ivanka Trump. Lock her up.

— Palmer Report (@PalmerReport) July 24, 2018