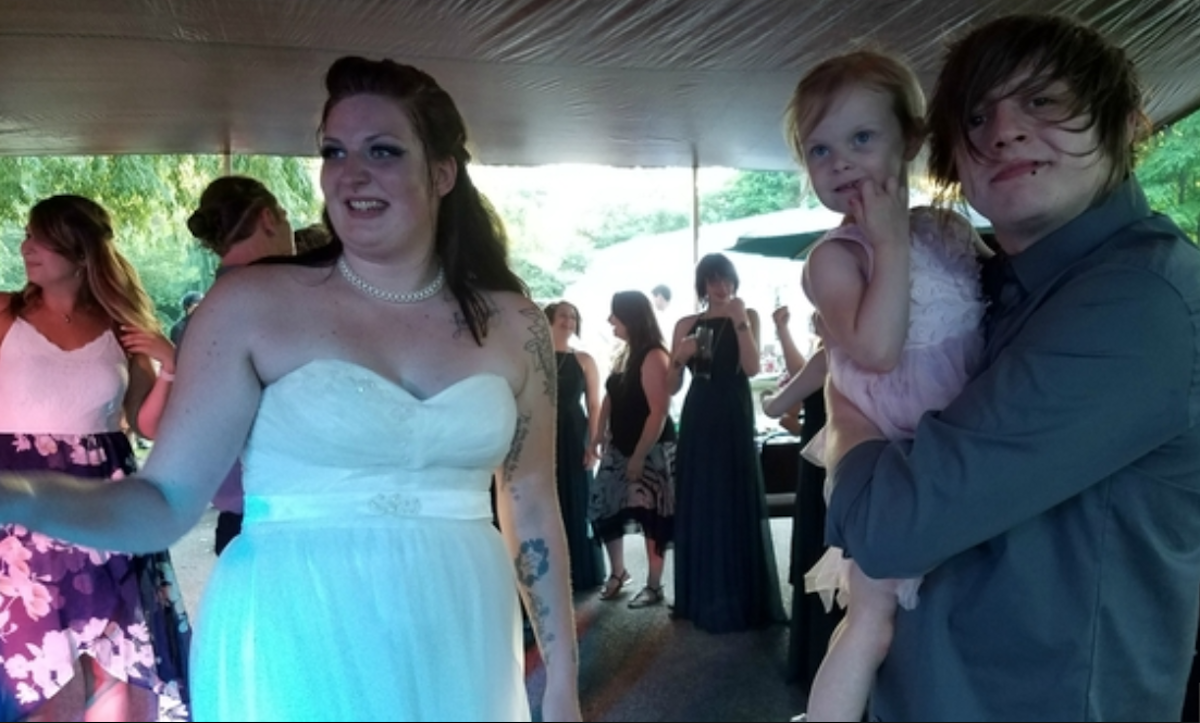 Hannah Mae Kwekel and Logan Thunderland Allbaugh, a newly married Michigan husband and wife are killed just weeks after tying the knot in a Heath car crash. 
A recently married Michigan bride and groom have died two weeks after swapping wedding vows after being involved in a fatal car crash.
The newly married 'young' couple died according to the Alleged County Sheriff's office following three cars being involved in a car crash in Heath Township, Tuesday afternoon. 
Fox17 reported the crash occurring circa 3:45 p.m. Tuesday, July 17th at M-40 and 128th Avenue in Heath Township. Along with the newly married couple dying, a third person was left with minor injuries.
Identified as the fatal victims were 24 year old husband, Logan Thunderland Allbaugh of Holland, and 22-year-old newly married wife, Hannah Mae Kwekel of Zeeland.
A statement from the office said they'd been married for two weeks, but a registry under their names listed a June 23 wedding had been planned. Friends corroborated via woodtv, Hannah Kwekel and Logan Allbaugh having married June 23. 
Preliminary information indicates the Holland, Michigan-area couple's vehicle being struck by a vehicle failing to obey a stop sign. The couple's vehicle then was struck by another vehicle. One of the other drivers had minor injuries and the other wasn't hurt.
A regard of Logan Allbaugh's Facebook wall listed the newly married groom working as a lead customer service associate at Guitar Center. Hannah Kwekel's Facebook wall listed her working as a bartender at Iron Bridge Sports Bar.
The crash is under investigation. To date no arrests have been made.