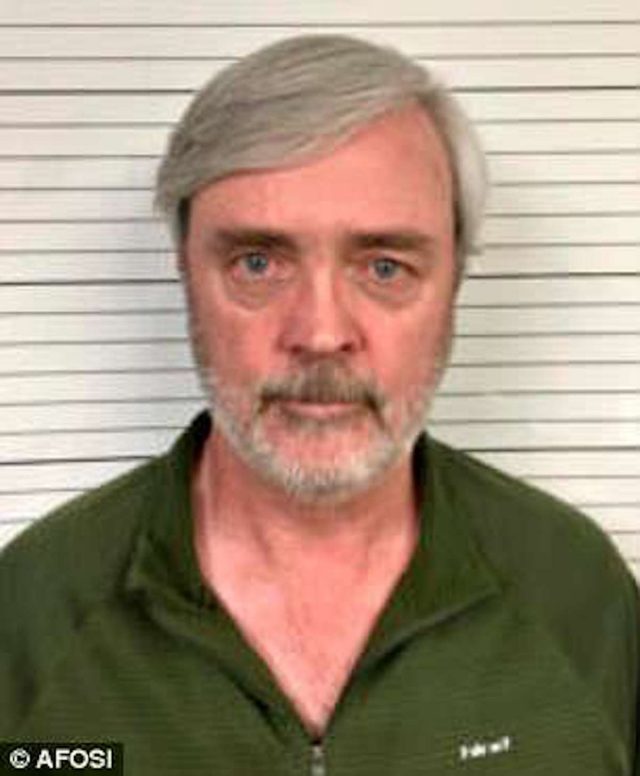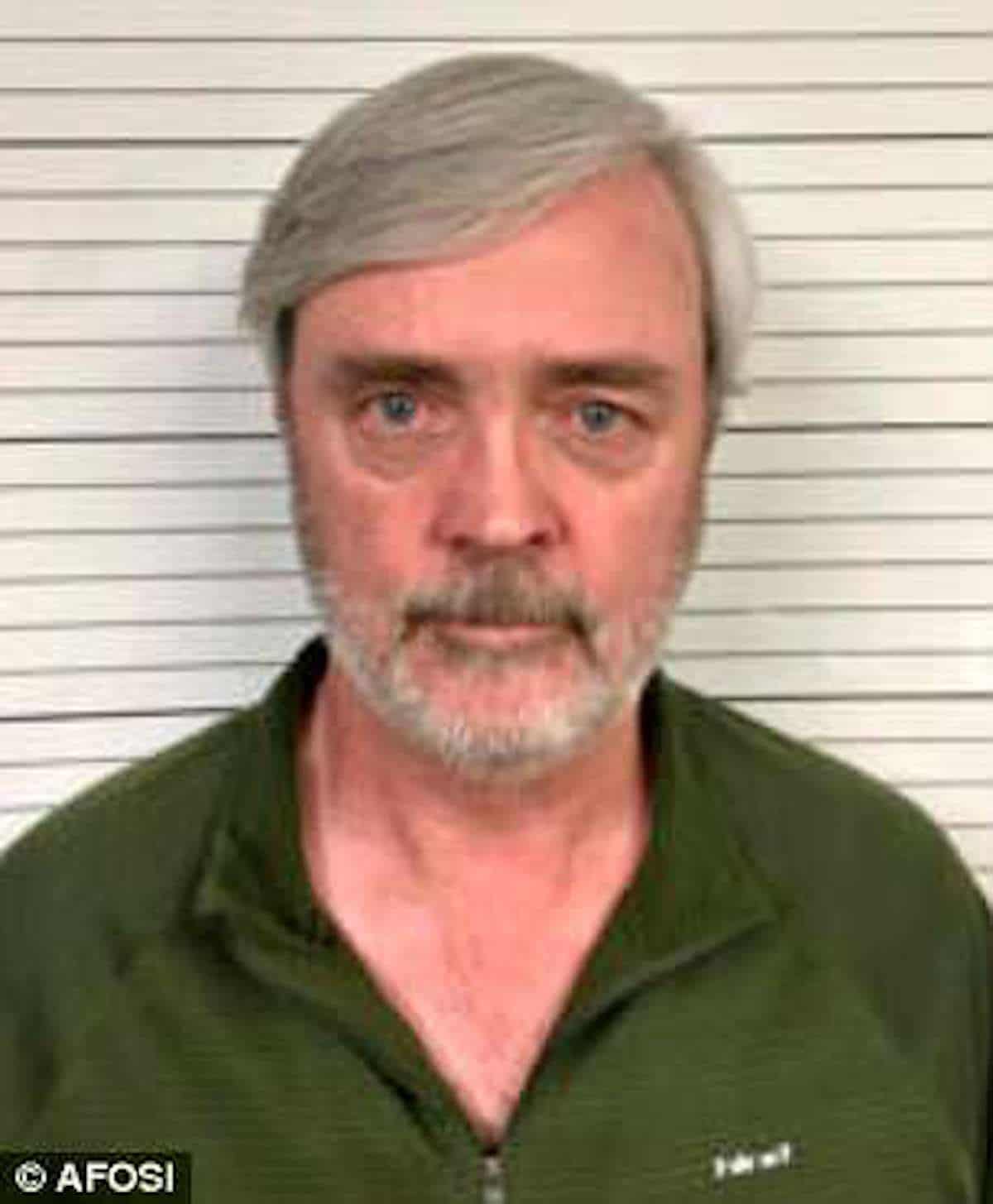 Fugitive Air Force Captain 

William Howard Hughes Jr. has been arrested after it was revealed the deserter living under the name of Barry O'Beirne since disappearing 35 years ago.  
Mystery has surrounded the discovery of a high ranking Air Force Officer with top secret clearance who went missing more than 35 years ago only to 'apparently' re-surface in California.
A news release via The Air Force Office of Special Investigations told of Kirkland Air Force Base officer, William Howard Hughes Jr. being apprehended at his home following a fraud investigation involving a fake identity the man had been using.
Military.com reported the former airman deserting his office and purportedly using the alias, Barry O'Beirne as noted in a fake passport. Hughes, a Seattle native was arrested without incident on Wednesday. Prior to his 'capture', Hughes had been formally declared a deserter by the Air Force Dec. 9, 1983.
The missing airman's arrest follows Hughes having been involved in classified planning and analysis of NATO's control, command and communications surveillance systems during the Cold War.
At the time of his 'abrupt' disappearance, Hughes specialized in radar surveillance.
News reports told of the high ranking Air Force officer being 33 years old single when he 'mysteriously' disappeared in the summer of 1983. Hughes, now 66, was last seen after returning from a two week vacation in Europe and withdrawing more than $28.5K from 19 different locations in Albuquerque.
He had just completed a stint in the Netherlands, where he worked with NATO officers on the Airborne Warning and Control electronic surveillance aircraft. 
He was supposed to return back to duty in Albuquerque by August of that year only to never show up. 
TaskandPurpose reported Hughes' car being found at the Albuquerque airport and a search of his home in the 1900 block of Chandelle Loop NE revealed notes of planned activities and books to read upon his return.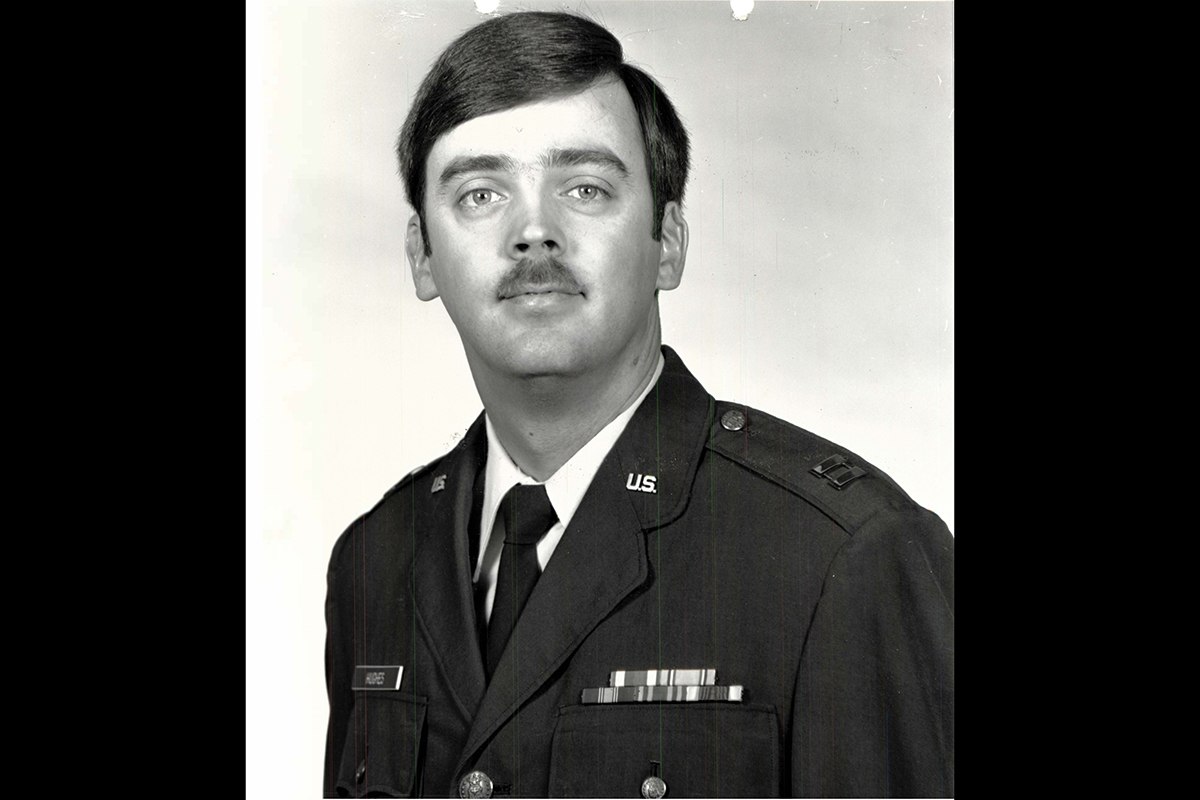 William Howard Hughes Jr. why did he disappear and where did he go? Did he defect? 
An Office of Special Investigations (AFOSI) spokeswoman told the Albuquerque Journal that there's no indication Hughes was involved with the Soviet Union or that any classified information was leaked. Nevertheless speculation persisted that Hughes may have been abducted by or defected to the Soviets.
Hughes told authorities after his capture on Wednesday that he was depressed about being in the Air Force and decided to leave. 
He created a fake identity and lived in California ever since. 
Family, close friends and co-workers had claimed they didn't know his whereabouts, and law enforcement agencies in the United States and overseas couldn't locate him.
Told one of Hughes' three sisters at the time, 'We do not feel he disappeared voluntarily'.
It is unknown whether family had been in contact with Hughes or knew of his whereabouts following his 1983 disappearance.
Following his arrest, Hughes was charged with desertion and is being held at Travis Air Force Base in California.
Responding to Hughes' claims of deserting the air-force cause he was depressed, AFOSI spokeswoman Linda Card said there were many more questions to be answered as the investigation continues.
Hughes is currently at Travis Air Force Base awaiting pretrial confinement.
Desertion carries maximum penalties of dishonorable discharge, forfeiture of all pay and confinement of five years.