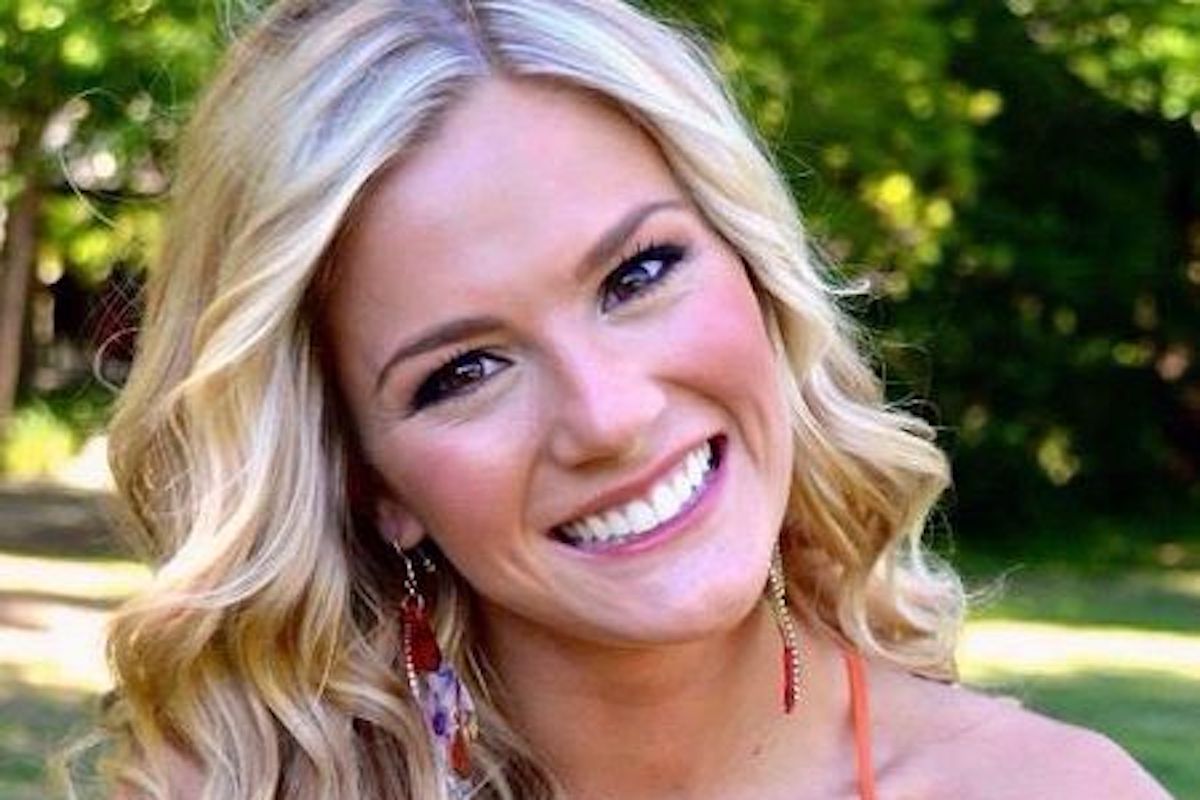 Sarah Rose Summers Miss Nebraska is crowned the 2018 Miss USA. A religious university graduate and a certified child life specialist. 
Sarah Rose Summers, Miss Nebraska has beaten 50 other women to win the crown at this year's Miss USA competition.
Summers, a 23-year-old contestant from Omaha, graduated from Texas Christian University with two degrees with the beauty pageant winner saying she had become a certified child life specialist.
Asked about her motivation about becoming a life specialist, Summers responded,  'I was in the children's hospital in Omaha when I was 5 years old. I don't remember a whole lot of it, but I remember my parents being really scared and I had never seen my dad scared before. My nurse was amazing, and she really is who I strive to be like'. 
With Monday evening's victory, she takes over from Kara McCullough, who won the competition last year when it was held in Las Vegas.
At the start of a two-hour broadcast, the field was immediately narrowed down to 15 contestants according to how they performed during preliminary rounds held in the days before Monday's broadcast.
With the field of contestants narrowed down to 15 entrants, the field was further narrowed following the evening gown, swimsuit and interview portions of the competition.
The final three contestants — Summers, Caelynn Miller-Keyes of North Carolina and Carolina Urrea of Nevada — were asked what they would write on a blank sign on the way to a hypothetical march. Miller-Keyes was 1st runner-up and Urrea the 2nd runner-up.
Summers responded she would encourage people to 'speak your voice' with her sign. Urrea vowed to work to eliminate homelessness. Miller-Keyes spoke about sexual assault prevention, saying she would march for 'your body, your rights.'
During her answer, Summers also drew one of the biggest cheers of the evening when she called on people to 'listen to each other,' saying that was something people in the U.S. needed to do.
The evening also touched on one of the year's biggest themes — the #MeToo movement that has focused attention on sexual harassment and sexual assault. In a video montage, the contestants talked about particular #MeToo moments they had experienced and women's empowerment.
Winners were chosen by a combination of a selection committee that contest organizers said included female entrepreneurs and executives and input from viewers who were able to vote online. The show was hosted by Vanessa and Nick Lachey.
Other contestants included a sergeant in the Army, an ICU nurse and an aspiring police officer reported time. 
Summers will now represent the United States in the Miss Universe competition.