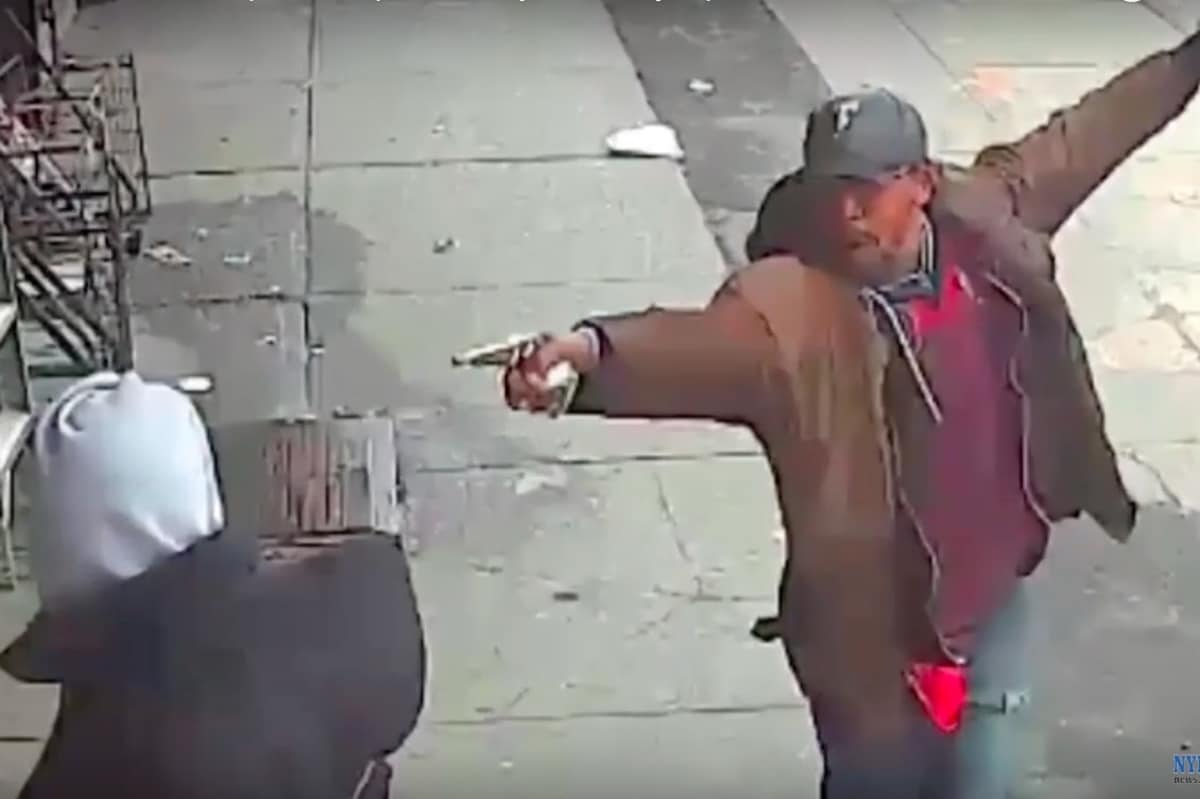 Saheed Vassell a mentally ill black man is shot dead by the NYPD after wandering around and pointing an object that appeared to be a silver gun. 
The New York State Attorney's General office is to investigate the fatal shooting of 34 year old Brooklyn bipolar black man, Saheed Vassell at the hands of NYPD cops after police received 911 calls of the 'wandering' man allegedly waving a metal object at people.
During a press conference, New York Police Department Chief Terence Monahan said police were responding to three 911 calls that came in at 4.40pm Wednesday afternoon about a black man donning a brown jacket waving what people thought was a silver gun on the corner of Crown Heights, Utica Avenue and Montgomery St.
When the responding officers got to the street corner, Vassell, a father of a teen boy and working welder, reportedly turned to face them, and aimed the object at the police, Monahan stated.
Told the chief, 'The suspect then took a two-handed shooting stance and pointed an object at the approaching officers'.
Monahan said three plain clothed and one uniformed officer fired 10 shots, striking Vassell multiple times in the abdomen area, 4:45 p.m. 
Vassell was taken to a nearby hospital, where he was pronounced dead. No firearm was discovered at the scene, with police stating Vassell had been holding a metal pipe with a knob on the end. The object was found close to Vassell's fallen body. 
NYPD shoot to kill? Was Saheed Vassell given fair warning? 
Jaccbot Hinds, who was one of the witnesses at the time of shooting, said officers jumped out of their unmarked police car and fired at Vassell without warning.
'They just hopped out of the car. It's almost like they did a hit. They didn't say please. They didn't say put your hands up, drop your gun, nothing.' Hinds said. 'All they did was start shooting.'
CBS NYC local reported the NYPD declining to comment on whether Vassell had been warned before firing. Of note, none of the officers were wearing body cameras at the time of the incident, Monahan said.
Monahan stressed officers believing the pipe that Vassell held in a braced shooting position to be that of a firearm.
Vassell's family members reportedly fought with security at Kings County Hospital, where he was rushed to after the shooting, after the staff refused to let them see his body Wednesday night.
Saheed Vassell mental illness known by the community:
Vassell was said to be originally from Jamaica, and is survived by his 15-year-old son named Tyshawn. The teen described Vassell as a caring father.
'He's always been there for me no matter what,' Tyshawn said. 'He'd always come check up on me, ask me if I'm good.'
Adding, 'He cared for everybody. If you saw him, he'd always be in a laughing mood. You would never catch him down'. 
Andre Wilson, 38, who has known Vassell for 20 years, told the nydailynews that Vassell was mentally challenged but harmless.
'All he did was just walk around the neighborhood,' Wilson said. 'He speaks to himself, usually he has an orange Bible or a rosary in his hand. He never had a problem with anyone.'
Wilson said he was surprised and shocked it would come to this.
While another local resident, O'Neil Headley said, 'He's mentally ill but don't mess with anybody,'
Adding, 'It's very sad because it's a dude from around here and a lot of people love him and he don't mess with anybody'.
Vassell's father, 63-year-old Eric Vassell, said his son struggled with bipolar disorder, but refused to get treated. 
Told the father, 'He hasn't taken his medication for years. I saw him this morning. He was the same,'
'Why shoot to kill? Are you so afraid that you have to take his life?'
Come Thursday, the nypost reported the building superintendent where Vassell lived saying the deceased man was a hoarder who collected mostly metal junk that he stashed on his apartment building roof. It wasn't immediately clear if Vassell who worked as a welder had purposefully fabricated his steel pipe to appear as that of a gun.
To date, the NYPD has not released the name of the officers involved in the incident.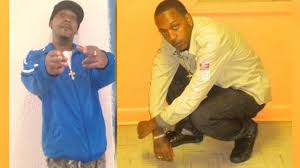 #SaheedVassell is one of the things that happen when gentrification isn't checked. The neighborhood knew he was troubled. The new neighborhood called the police.

— Worokya Duncan Ed.D. (@DrDuncanHistory) April 5, 2018
Is there a single New York state representative with the courage to introduce legislation changing the police deadly force standard and repealing the law that keeps police misconduct records hidden from the public? #SaheedVassell

— Samuel Sinyangwe (@samswey) April 5, 2018
Imagine if we could have community-based mental health outreach workers as first responders, instead of heavily armed trigger-happy or overly-fearful police.

RIP #SaheedVassell https://t.co/WENhJpfrIk

— Kumar Rao (@KumarRaoNYC) April 5, 2018