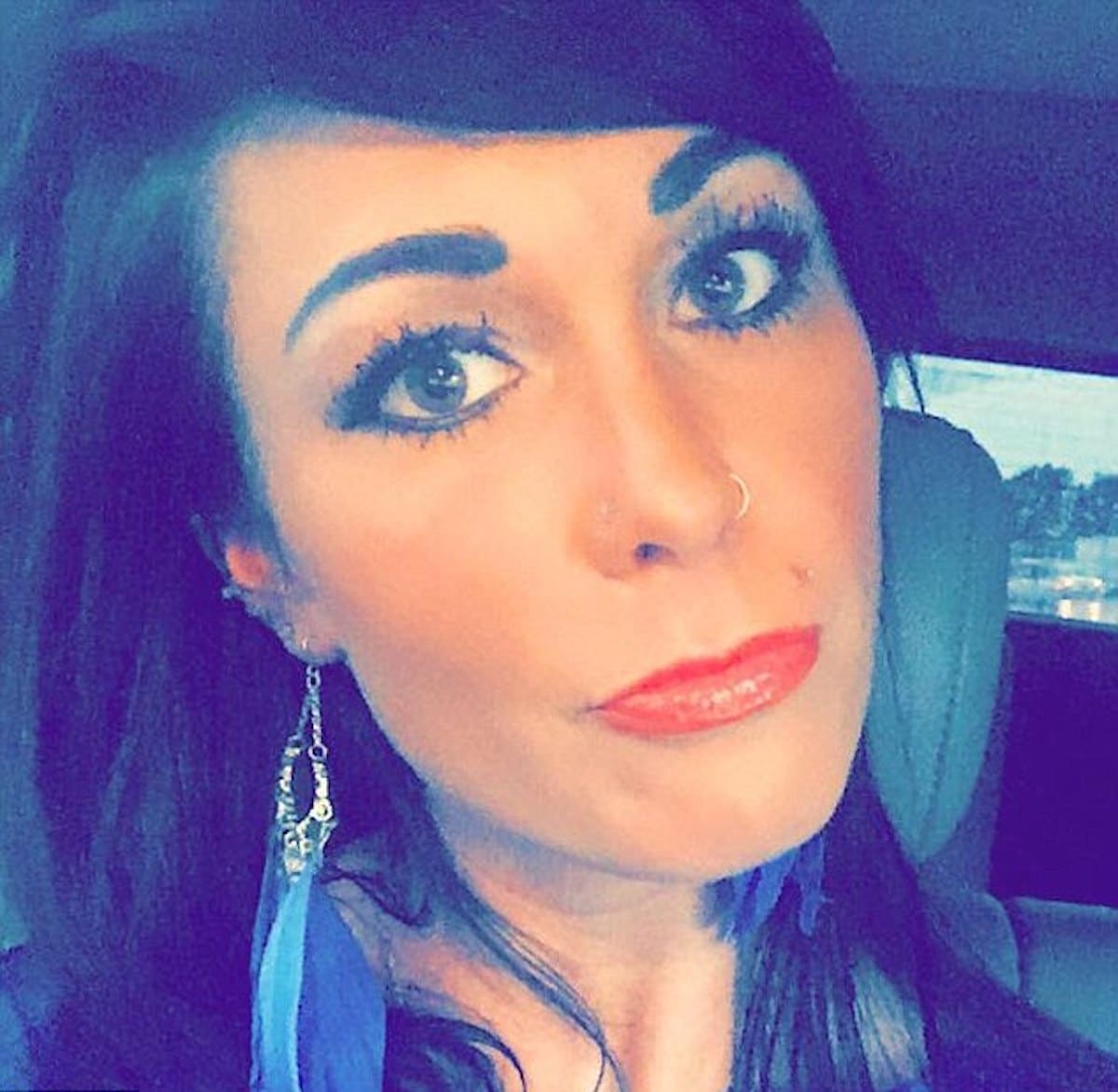 January Neatherlin a Bend, Oregon daycare worker is sentenced to 21 years prison after abandoning children and drugging them while she went to fitness center and tanning salon. 
A 32 year old Oregon daycare worker has been sentenced to more than 21 years jail after abandoning children in her care, some as young as six months old so the woman caught go fitness training and to a tanning salon.
Appearing in court on Friday, January Neatherlin was sentenced to 21 years jail and four months months following the former Bend, Oregon daycare worker and owner pleading guilty in February to 11 counts of first-degree criminal mistreatment and a count of third-degree assault.
Prosecutors initially recommended a 35-year prison sentence for Neatherlin reported The Bend Bulletin.
She was sentenced to 31 months on each of 12 counts she previously pleaded guilty to, bringing her sentence to 21 years and four months in prison.
Prior to accepting the plea deal, the woman had been facing 122 counts of first-degree criminal mischief, mistreatment and reckless endangerment.
The Oregonian reported Neatherlin being arrested last year after police found seven children younger than five left unattended at her, 'Little Giggles,' center.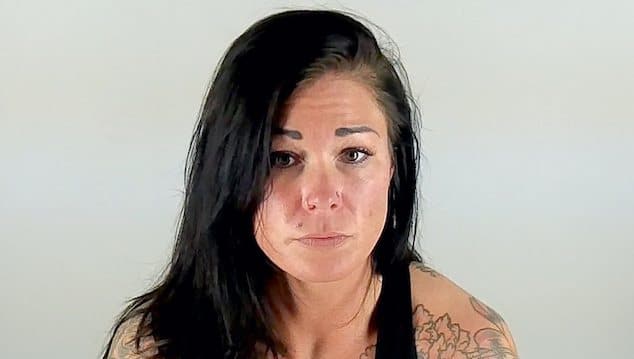 At the time of her arrest, authorities said Neatherlin forced the children to take melatonin to induce sleep before heading out to work on her self-care.
The sentencing follows with up to a dozen parents testifying against the woman.
Told a parent via KTVZ, 'She repeatedly administered a sleeping agent to a room full of infants, toddlers and children and drove off in her car to fulfill her narcissistic needs. There is no room in our society for monsters like this. January has no respect for human life'. 
During sentencing, Judge Wells Ashby said the aftermath of Neatherlin's crimes led to broken relationships, behavioral problems and financial struggles.
One family said their daughter suffered a brain injury, consistent with shaken baby syndrome, while in Neatherlin's care; other parents said their children were struggling to sleep after Neatherlin fed them the drug.
Neatherlin had been running the childcare operation for about four years, deemed to be illegal after lying to parents about being a registered nurse, while having no such qualifications.
State records showed the business was investigated twice since 2014 by state child welfare advocates.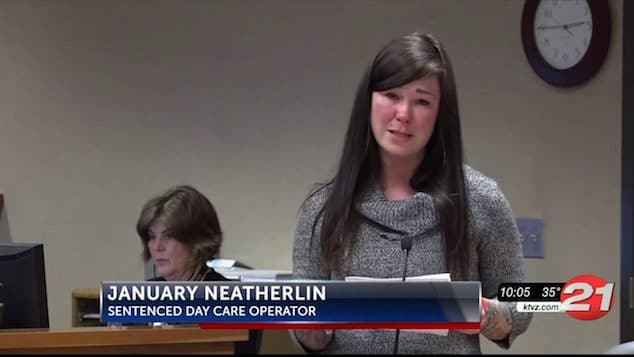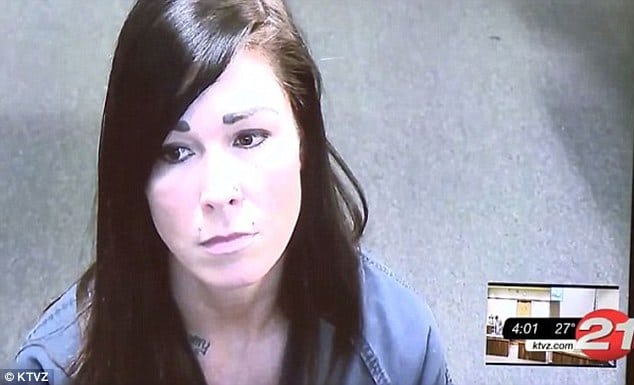 Based on tips provided by a former boyfriend and a former roommate, Bend police watched Neatherlin last March leave the center twice while she was supposed to be watching seven children. 
Neatherlin had been telling parents they weren't allowed to pick up or drop off their kids between 11 a.m. and 2 p.m.; police checked CrossFit and Tan Republic records to discover those hours she referred to as nap time is when she would leave the center.
During a sweep of the Daycare center, officers watched as parents dropped off their children and then saw Neatherlin drive away hours later.
Out of fear for the children's safety, officers entered the Daycare center which took place out of a local home where they found the unattended children.
All the children were in an upstairs bedroom and appeared drowsy, having been given melatonin – a dietary supplement that helps regulate sleep.
One of the younger children was laying in his own vomit in a padded 'toy couch' after getting sick, the court papers stated.
In court Neatherlin apologized, telling families that she had failed them and let them down.
'Everybody makes mistakes, but not everybody takes responsibility for those mistakes. With that said, I hope the court and the parents accept my apology. I made a very poor call, and it has forever changed my life and even ended it,' Neatherlin said.
The other counts of criminal mistreatment are for previous incidents with children.
In 2014, Neatherlin was found to be caring for more children than allowed without a license. She was told to drop her number to three or less children.
She was investigated for a similar allegation in 2015 and officials found no evidence that she was caring for more than three children.
Neatherlin took out a business license for Little Giggles in 2010, but it lapsed in 2012 and was not renewed.
Neatherlin has prior felony identity-theft convictions under the names January Livsey and January Brooks.