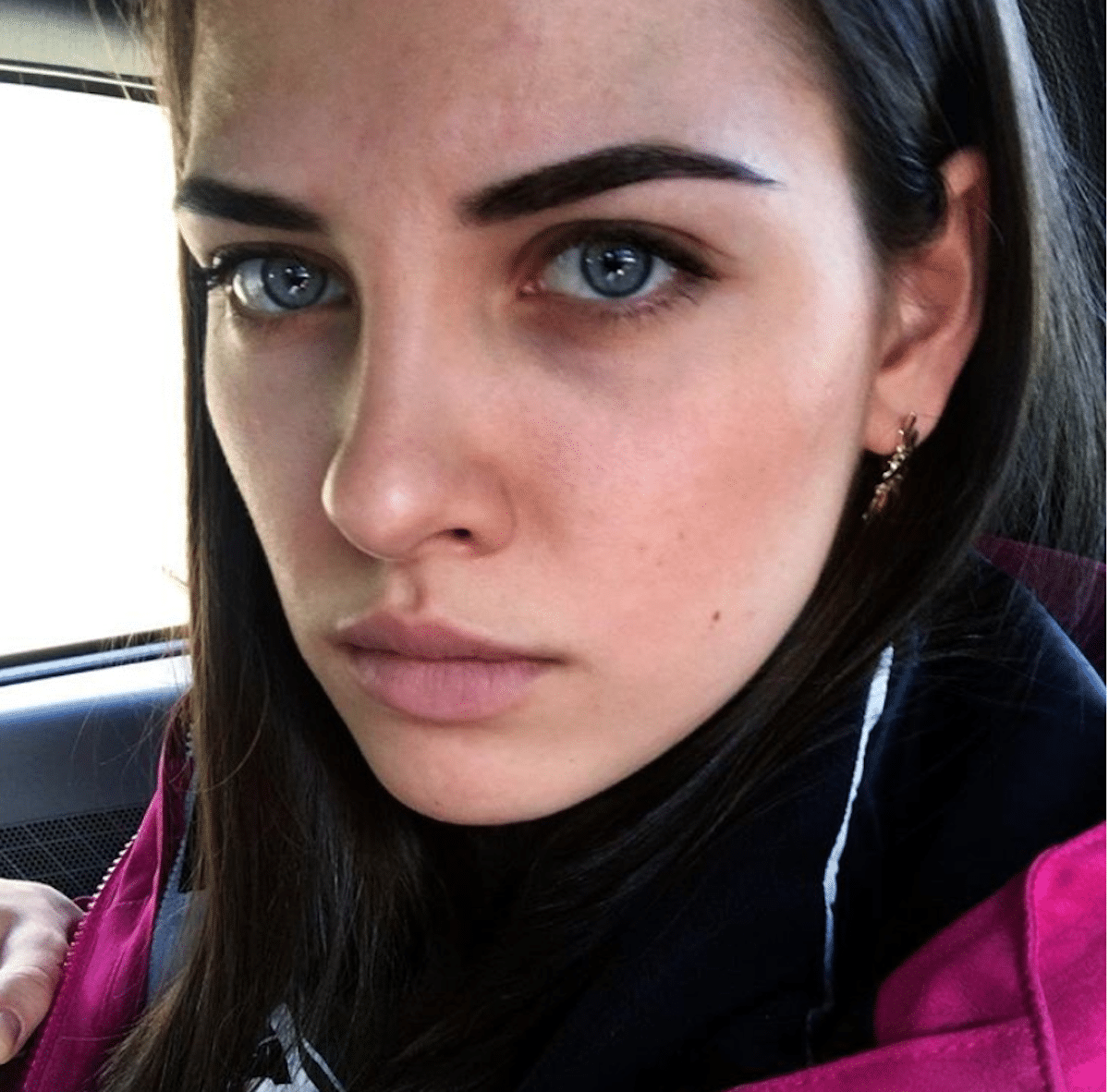 How Anastasia Bryzgalova Russian Olympic curler competitor came to become a crowd and social media favorite at the 2018 Winter Olympics.
The sport of curling can now thank 25 year old Russian Olympic competitor, Anastasia Bryzgalova for having elevated the obscure Winter Olympic sport foremost in the public consciousness.
Not because the femme fatale since compared to a bevy of Hollywood lookers, has scooped a cache of gold medals at South Korea's Pyeongchang but more because of her looks.
Which is to wonder who needs athletic prowess when one is a Winter Olympic competitor when they have glamor looks?
Reports the dailymail, 'Russian curler Anastasia Bryzgalova, 25, has set pulses racing among viewers who are glued to proceedings in Pyeongchang who have been impressed not only by her prowess on the ice but her piercing stare, which makes her look like 'she can burn holes in the sheet with her eyes'.
So mesmerized have Winter Olympic viewers have become, many have since taken to twitter to swoon over the Russian athlete's looks, with many comparing her to a trove of tabloid celluloid stars, including Adriana Lima, Megan Fox and Angelina Jolie.
If you don't have any interest in Olympic Curling, you might now:
Anastasia Bryzgalova (RUS) pic.twitter.com/DZo8N4NG6q

— Ryan Wolak (@Wolak22) February 8, 2018
I stayed up late last night, I'm beat and it's only noon. It's all Anastasia Bryzgalova's fault. I was totally awe struck over the sport of curling. A sport I consider about as interesting as watching paint dry suddenly has my attention! #RussianCurling #AnastasiaBryzgalova pic.twitter.com/Dzw4VVL8S4

— Cedar Posts (@CedarPosts) February 8, 2018
If you see me this weekend know that I will only be talking about:
1. Anastasia Bryzgalova
2. Anastasia Bryzgalova's nails
3. Curling
Thank you for being with me during this exciting time.

— Meredith Woerner (@MdellW) February 9, 2018
Reports tell of Bryzgalova marrying her curling partner Alexander Krushelnitskiy in June 2017 after the pair won the 2016 World Mixed Doubles Curling Championship in Karlstad, Sweden.
According to her bio, Bryzgalova  took up the esoteric sport in 2009 after being attracted by an advertisement for a curling club at an ice sports complex.
But lest you think Anastasia is all looks and brawn, the athlete also comes equipped with a master's degree from the Lesgaft National State University of Physical Education, Sport and Health.
Away from the ice rink, the athlete hones her figure with weightlifting in the gym and volleyball, delighting Instagram fans with her bikini-clad snaps on Instagram. 
Although Russia is not officially competing in the Games in the wake of the nation's state-sponsored doping scandal ban.
However, 168 evidently clean athletes are taking part under the banner of 'Olympic Athlete from Russia', wearing neutral colours. 
Mixed doubles curling is one of four new events in the 2018 Winter Olympics and was the first to kick off official competition last Thursday. 
Anastasia and Alexander were beaten in their first batch by siblings Becca and Matt Hamilton from the US and became visibly agitated with each other following some missed shots.