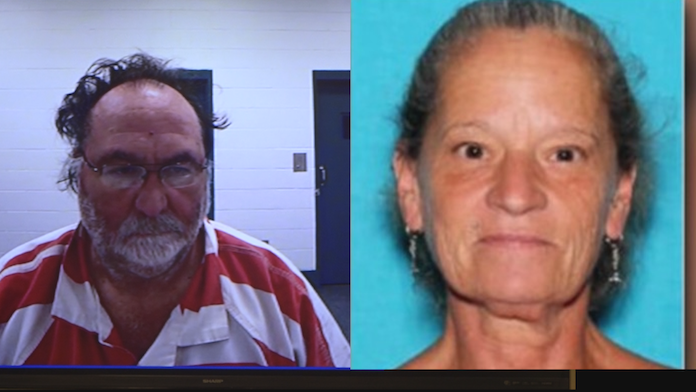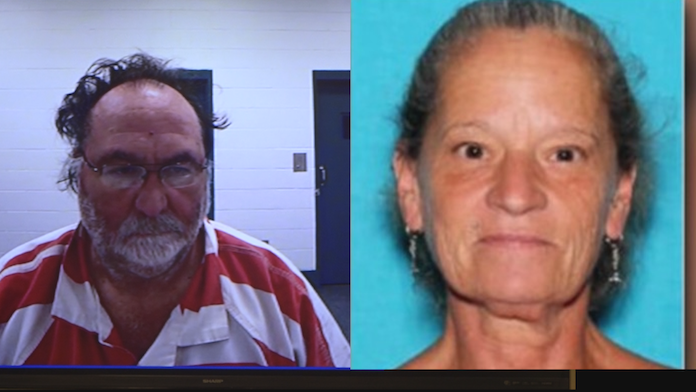 Wendell Earl Popejoy shoots 

Sheila Bonge dead:

 An ongoing property dispute between Michigan neighbors leads to one woman's death.
Wendell Earl Popejoy a 63 year old Ottawa County, Michigan man has confessed to killing his neighbor, Sheila Bonge, 59, after seeing her blowing snow out of his driveway the day after Christmas. 
The woman's shooting death is believed to have been the result of an ongoing 'property dispute' between the neighbors who shared a private drive and lived right next to each other.
In court documents obtained by the Grand Haven Tribune, Popejoy told Ottawa County Sheriff's Office Detective Anne Koster that he 'made the decision' to kill  Bonge after seeing her outside on Dec. 26, blowing snow from the easement driveway in front of his home in the 14000 block of 104th Avenue.
'Wendell stated that he had made the decision when he saw Sheila to kill her,' Koster said during according to a court transcript. 'He then grabbed a gun from his home. He went out to the easement where Sheila was blowing the snow. Wendell stated that he went up behind Sheila and shot her in the back of the head and disposed of her body behind his residence.'
While transcript hearing records didn't describe the type of gun used, detectives told of Popejoy using a revolver.
MLive.com reported cops finding Bonge's body two days later. She'd been reported missing by relatives earlier that week after last being seen on Dec. 24 at her Crocker Township home. Popejoy was arrested on Dec. 29 and was arraigned Tuesday in Grand Haven District Court on charges of open murder and using a firearm in commission of a felony.
Sheila Bonje: 'she didn't get along with anyone around here.'
While the nature of Bonge and Popejoy's 'neighborly relations' remained unclear, a friend of Bonge's told WZZM that she had ongoing disputes with several neighbors. One of the woman's neighbors — not Popejoy — unsuccessfully sought a protection order against Bonge and her fiancé. The order, pertaining to a disagreement regarding Bonge's use of an easement, was not granted, however.
Deputies from the Ottawa County Sheriff's Office had been called to the neighborhood more than five times recently for disputes between reported WOOD.
In the aftermath of Bonge's shooting death, some neighbors sided with Popejoy, sharing videos reportedly showed Bonge yelling obscenities at her neighbors, making crude gestures and threatening them.
'She wants to start problems with everyone around here,' Bryan Gould, who lives down the street from Bonge and Popejoy, told via WOODTV. He said he tried to 'avoid her at all costs' and said she had recently engaged in an angry confrontation with his 81-year-old mother.
While another neighbor said, 'she didn't get along with anyone around here.'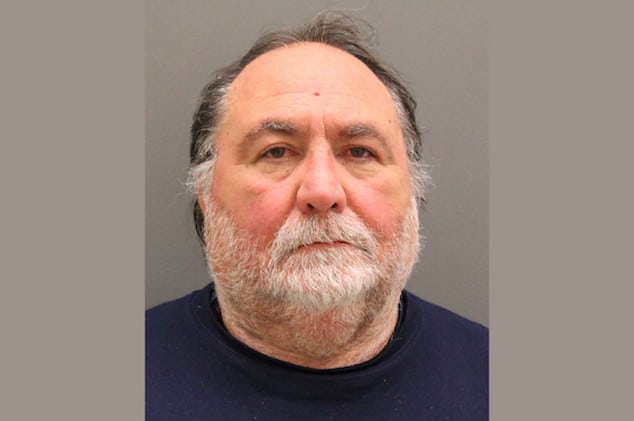 Sheila Bonje family: 'She was loved dearly by so many….' 
Bonge's family, meanwhile, said they're still 'in shock due to the heinous nature' of the crime.
Read a statement released by the woman's family: 'We are deeply saddened by the fact that there is nothing we or anyone can do to bring our mother back,'
'She was loved dearly by so many for her sweet and caring nature. She was selfishly and brutally taken from us far too soon. We have no other choice but to put our faith in the justice system.'
An online fundraiser has been established in Bonge's memory and to help offset funeral expenses.
'She was suddenly taken away from her family in such a cruel senseless way,' according to the website. 'She was a mother, a grandma, a great-grandma, aunt, and a sister. She was loved very much and will be deeply missed.'
Popejoy, who has no prior criminal record remains held without bail at the Ottawa County Jail. He's due to return to court for a probable cause conference Jan. 10, according to Grand Haven Tribune.