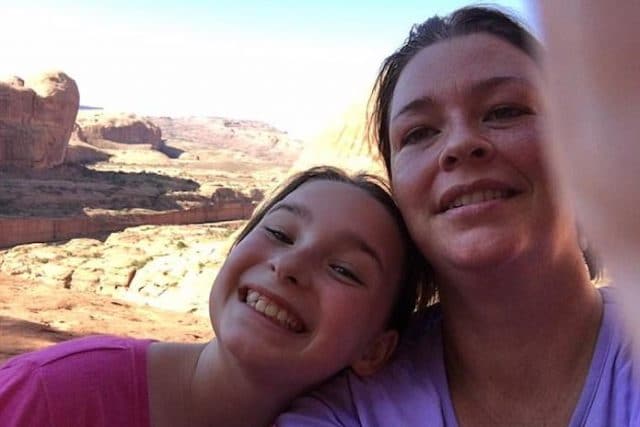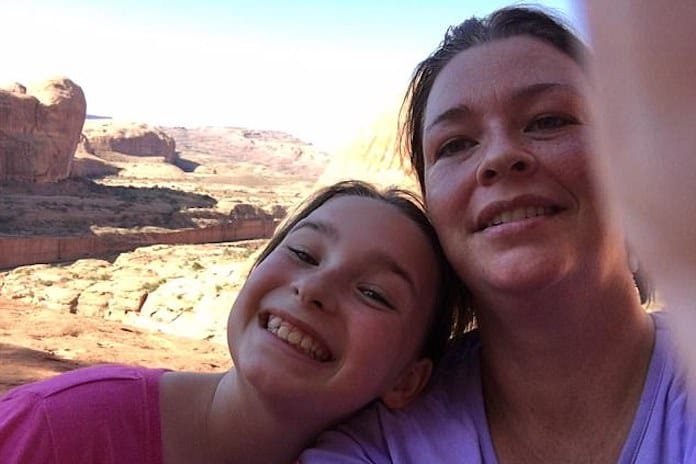 What led to Karina Clark a Magna, Utah mother fatally shooting her daughter before killing herself too in a murder suicide. A 'troubled history'. 
Karina Clark a 41 year old Utah, Mormon mother fatally shot her nine year old daughter before turning her gun on herself in a murder suicide.
Good4Utah reported Clark and her 9 year old daughter, Madison Clark, being found dead on December 31 at their Magna home on the outskirts of Salt Lake City, after a neighbor asked cops to do a welfare check.
The neighbor had left a Christmas present on the family's doorstep several days prior, and noticed that it had sat untouched. 
'Madison had just been baptized in the LDS [Latter-Day Saints] church and they both had so much going for them,' Clark's adult daughter Bailey Miller wrote in a Facebook post.
Madison was shot three times and her mother once, Miller said. Police told her the bodies lay in the house in Magna, Utah for 24 days before they were discovered.
Reiterated Miller, 'My mom, despite what has been done, was a good person,' 
'She struggled from mental illness for awhile but her heart was always in a good place. That is why this incident is just so shocking.'
Adding, 'My heart aches to what had to have happened that night,' 
'I have been filled with anger and sadness and have begged God to give me some sort of reason.'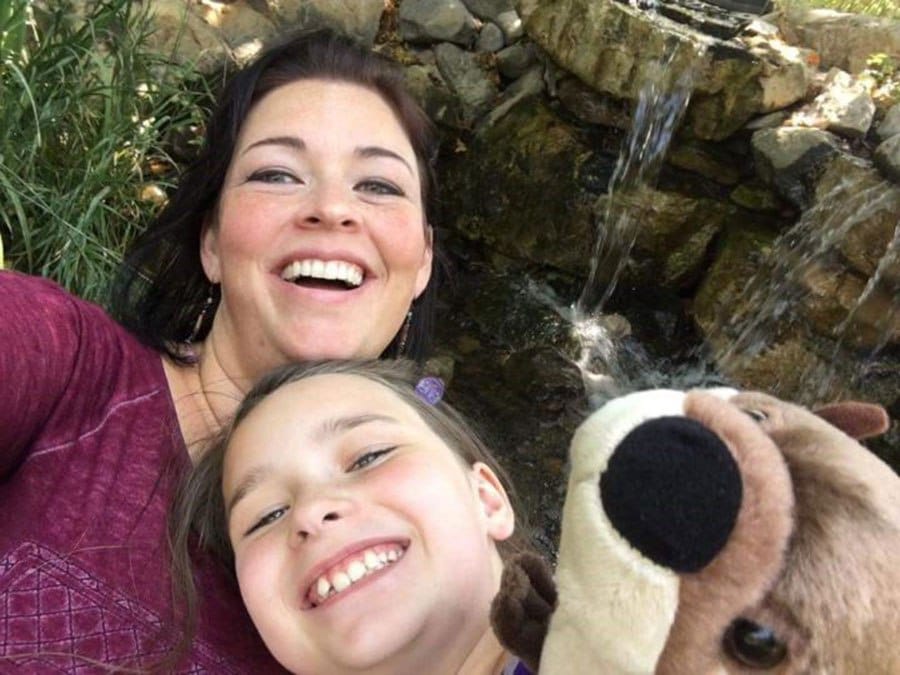 My mother, Karina Clark was really troubled says oldest son.
While Gibson Clark, Madison's oldest brother, speaking to Fox 13 in Salt Lake City, sounded more ominous, saying that his mother was 'really troubled.'
Gibson added: 'We all grew up with her and we called child protective services on her quite a bit.'
Gibson also said that his mother's behavior, which was sometimes violent, led him and his siblings to put some distance between themselves and her.
'I think there was stuff going on in the house that we didn't know about,' said Gibson.
Friends and neighbors also expressed discontent with the news of the murder-suicide in the normally 'peaceful neighborhood'.
An active member of the LDS Church, Ben Cummins says Karina and her daughter went to lots of events together, had many friends, and were beloved in the community.
Told Cummins via KUTV, 'She was really involved with her church […] she was a very outgoing person. I just can't think something like this, a tragedy like this, to happen.'
Adding via Deseret News, 'It just doesn't make sense,' 
'It's in your neighborhood. It's right next door to you. And you feel like, "Why didn't I see something?",'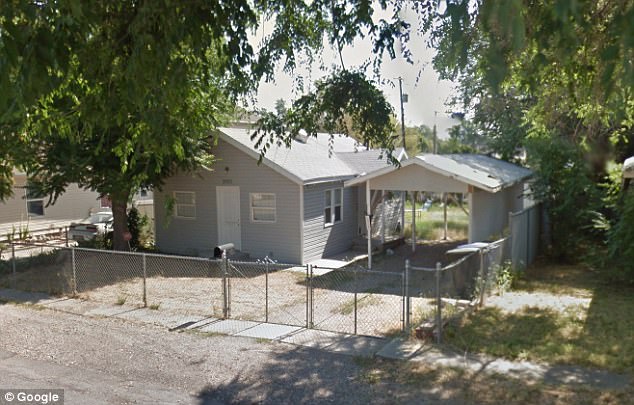 A history of depression, mental illness and pain killers.
Told Lt. Brian Lohrke with Unified Police Department: 'It's a tragic situation involving this 9-year-old daughter that was killed by her mother who obviously suffered some mental issues that tragically plague our society nowadays.'
Friends said Clark struggled with depression and had recently had tummy tuck surgery, after a bariatric surgery had helped her lose over 100lbs.
Up until December 7, where her posts dramatically stop, Clark had been highly active on Facebook.
Wrote Clark, December 6, on Facebook: 'I tried to get off my pain meds today. I didn't take one for 20 hours, but right before bed, the pain was bad enough that I knew it would be a miserable, broken sleep… so I caved. 
'Perhaps I can just take them in the eve's for a few more days before quitting them completely. I mean… I've only been out of surgery for 6 days, right? I just don't like being dependent on anything.'
Later that day, she wrote: 'I bought Ancestry DNA kits for myself and the kids for Christmas. Madison and I did ours today and sent them in!'
Noted neighbor Ben Cummins, 'She talks about her pain medicine, that she didn't like taking it. She was cutting back because she didn't' want to feel like she was being controlled by something'. 
The mother's final post at 4.03am on December 7 was to share a video supporting President Donald Trump's decision to move the US Embassy to Jerusalem.  
Clark had three older children, two of whom also lost their father to suicide, the family said in a fundraising appeal to help pay funeral expenses.