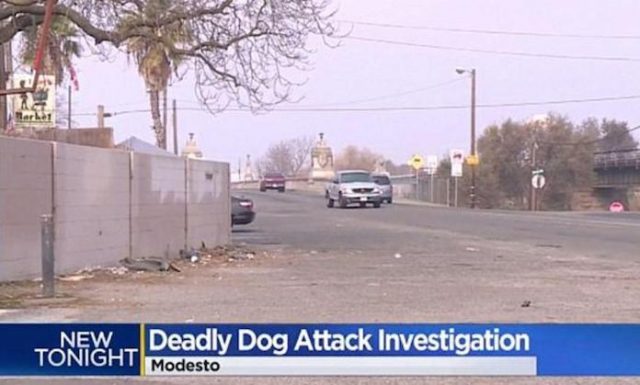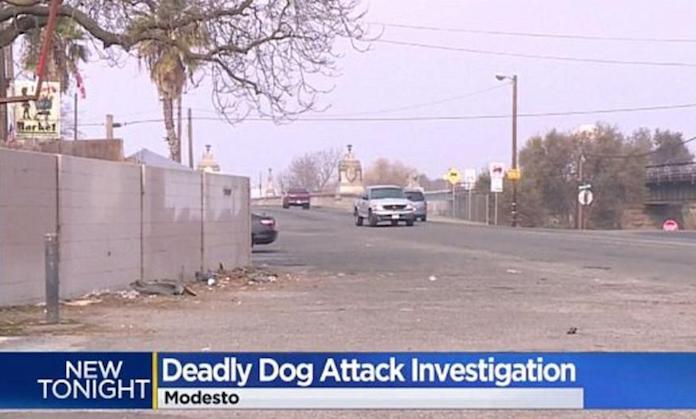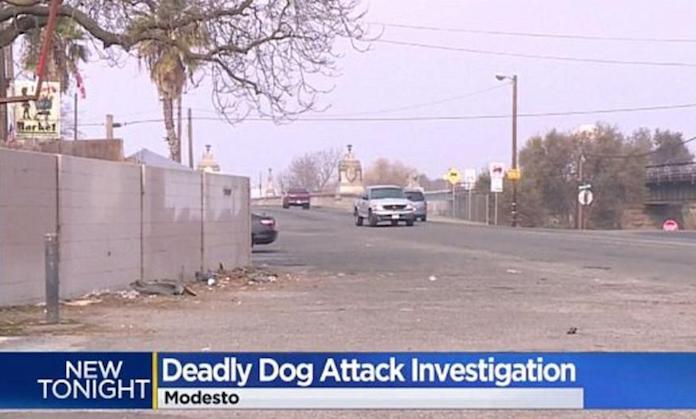 Deborah Onsurez mauled to death: No leads as investigators seek 'mystery' pack of stray dogs that fatally mauled, a Stanislaus County, California woman. 
Deborah Onsurez a 56 year old Stanislaus County, California woman is dead after likely being killed by a 'mystery' pack of stray dogs told authorities.
The severely injured body of the Onsurez was discovered Thursday morning in front of her South Modesto home, according to the Stanislaus County Sheriff's Office.
Deputies said that she was pronounced dead at the scene around 7:50 a.m.
A preliminary investigation led authorities to believe the woman was mauled and killed by stray dogs.
Animal control officers searched neighboring areas for strays, but none were found. Authorities said the breeds of the dogs involved are not known.
'Stray dogs everywhere, that's Stanislaus County for you, that's all that's around here,' told Armando, a man who lives in the area via KOVR. 'A bunch of mutts really, not no full-breed dog — especially little dogs transients like to keep'. 
Told Stanislaus County Sheriff's Office in a statement, 'We are working together with Stanislaus County Animal Services and the City of Modesto Animal Control to find the dogs responsible for this needless death'.
'I've never heard anything about anyone getting attacked, not even dog on dog fighting, or anything,' responded local, Neil Tillak, via Fox40. 'That's sad and that's scary really because there's kids around here too. Imagine if one of those dogs get a hold of someone like that.'
Attorney Tai Bogan said it's rare for someone to get killed by a pack of dogs, although being attacked by a dog or dogs isn't uncommon. Bogan now questions whether stray dogs or dogs with owners killed Onsurez, especially after police couldn't find any of the animals in the area afterward.
Was Deborah Onsurez mauled to death by pit-bulls?
Despite the breeds of the dogs being uncertain, some people commenting on the Sheriff's Department Facebook post said they believed it was pit bulls responsible for the woman's death.
'I think they are super cute,' said Bethany Davis, 'but so many evil people use them for dog fighting or guard dogs for their meth houses that when they let them go or leave them, our county is left with tons of aggressive pits wondering around.'
Others argued against that assumption, though. 'Not all pits do this," said AJeyna Dauber. 'It's how you raise them.'
The mauling death of Onsurez comes after several high profile dog attacks, including that of 22 year old, Virginia woman, Bethany Lynn Stephens, who was found dead after she was "eaten" by her two 'big, strong and powerful dogs' last month after taking her 'locked' up dogs for a walk.