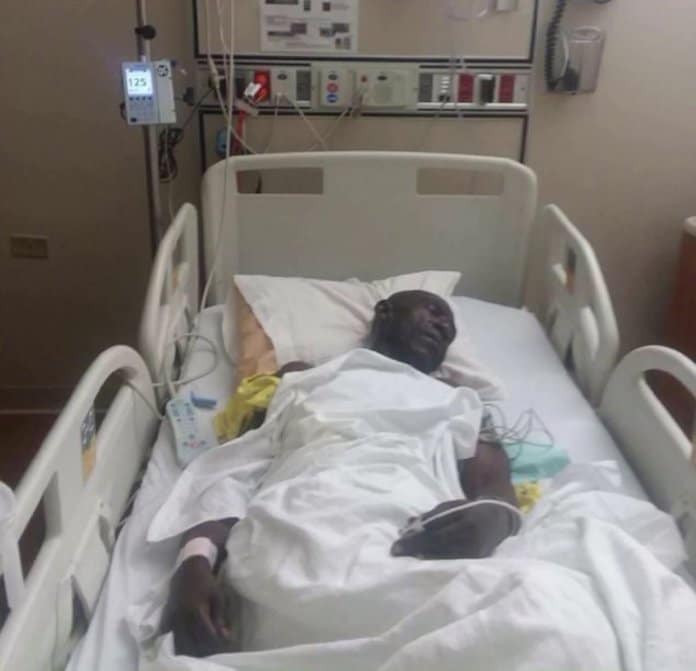 How David Ukesone, Nigerian Emirates Airlines passenger found himself being manhandled after sitting in the wrong seat. 
David Ukesone a 71 year old Nigerian emigre has alleged having been punched, bound and gagged by Emirate airlines staff after sitting in the wrong seat.
According to the passenger, Ukesone was eight hours into Emirates airlines flight EK235 from Dubai to Chicago's O'Hare last week when he claims flight attendants turned on him.
According to Ukesone, his nightmare drama happened, Jan. 23 whilst traveling to join his wife and children who immigrated four months ago.
It was after having gotten up to use the bathroom and not sitting back down in the seat he was assigned that his grief ensued.
Told the passenger's attorney, Howard Schaffner via ABC News, 'He apparently sits in the wrong seat and was told to change seats by a flight attendant,'
Adding, 'He didn't think he was in the wrong seat and there was an argument and, at some point, he was hit.'
Ukesone said he didn't understand why he was being asked to move, saying while he speaks and understands English, 'he has some difficulty understanding' it when it's spoken by someone who isn't Nigerian.
At some point during the altercation, Ukesone alleges being 'brutally struck' by a member of the flight crew leaving him 'a large welt on his face.'
But it gets grimmer.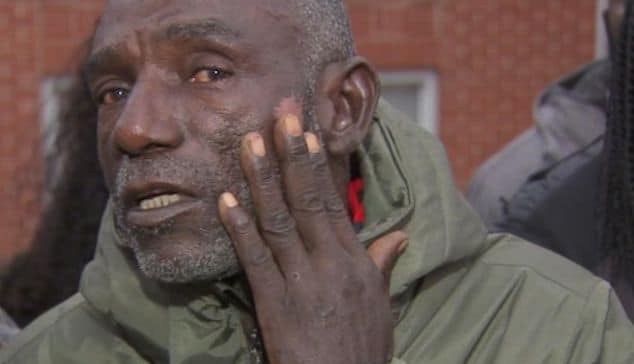 David Ukesone Nigerian Emirates Airlines passenger: They then tied me with hemp rope and taped my mouth shut.
From there, Ukesone claims being tied up with a hemp rope and having his mouth taped, riding out the rest of the flight, restrained and without any food or water.
According to the traveler's lawyer, Ukesone, who is a retired police officer, hadn't been on an airplane in 35 years.
'Everybody needs to step back for a second and take a deep breath,' Schaffner said. 'He hasn't flown in a long time and he's clearly from another country … he just made an honest mistake of sitting in the wrong seat and people have to be trained to deal with things like that, without escalating them into something crazy.'
And then the plane finally lands….
When Ukesone's Emirates flight finally landed, the man had to be taken out on a stretcher to University of Chicago Medical Center where he stayed for several days as he was treated for lacerations and bruising.
Schaffner said his client wasn't on any medication and hadn't had any alcohol before the flight.
Reiterated the attorney, 'The man did nothing more than sit in the wrong seat,'
'Even if he's in the wrong seat you don't have to beat the guy.'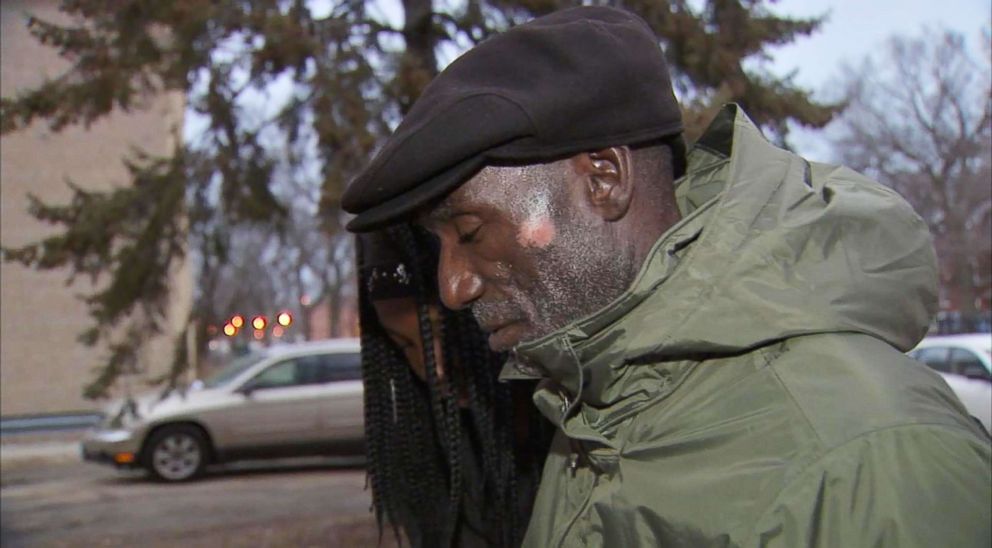 David Ukesone: charged with no crime- but what about Emirates Airlines?
Chicago police said the Nigerian had to be removed by US Customs and Border Patrol and the airline confirmed a passenger had to be restrained on their airline.
Of note, Ukesone has not been charged with a crime, Schaffner said, and no police report or other paperwork claiming criminal behavior has been produced.
Told Emirates in a released statement, 'The safety of our passengers and crew is of the utmost importance and will not be compromised,'
'We would like to take this opportunity to thank the other passengers on the flight for their understanding, in particular the individuals who had assisted our crew during the flight.'
Schaffner said his client now plans on filing a lawsuit.