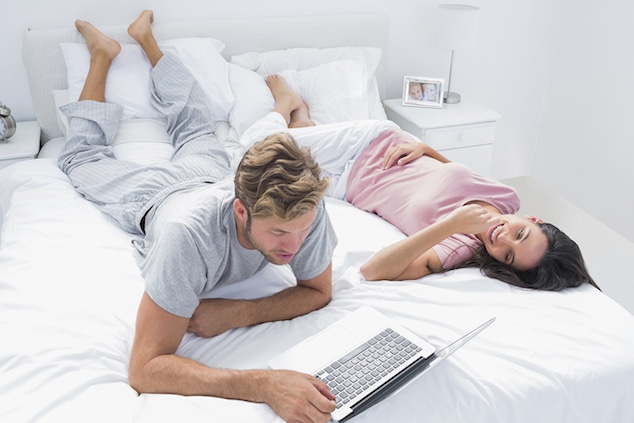 Shopping For A Mattress: Selecting the right mattress for a good nights sleep requires research, being on top of developments, and testing them out. 
There is no such thing as the perfect mattress. After all, everyone has different preferences when it comes to the type of mattress that they like to sleep on. There are, however, twelve tips that you can use to make the mattress buying process easier. Check out this list to find a mattress that will more than meet your needs:
1. Use the Internet to research all of your options before you head to the store. The more informed you are, the more likely you are to make a good buying decision.
2. Get your doctor's input. If you have back pain, sleep apnea, or other health              conditions, consider getting advice from your doctor as to which type of mattress is the best fit for your needs. They should be able to provide recommendations based on your current level of health and your medical needs. After receiving expert input, it will be easy to find the right mattress online.
3. Be aware of sneaky sales tactics. Some mattresses make health claims that may not be true. For instance, you can find mattresses that claim to be orthopedic or that are labeled as being medically approved. In fact, however, no medical groups provide these certifications. Although the mattresses themselves may have orthopedic benefits, the claims of the manufacturer have not been verified by an official medical organization.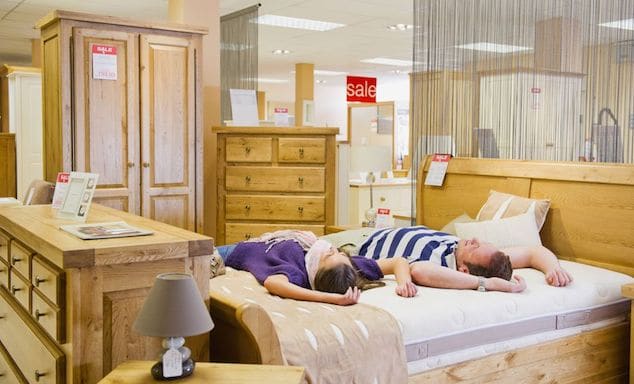 4.Try the mattress out before you buy it. Spend a significant amount of time laying on the mattress at the store. Although it may be embarrassing, it is the only way to get a real sense of how good the mattress feels. Make an effort to stay on the mattress for a minimum of 10 minutes. If you are buying a mattress with your partner, you both should lay on the mattress together to see how it feels with both of you on it.
5. Don't fall into the trap of thinking that you need a firm mattress if you have back pain. Although that is a common misconception, most experts recommend that back pain sufferers choose a medium firm mattress rather than a firm mattress. These slightly softer mattresses provide both comfort and support.
6. Decide if a pillow top mattress is right for you. If you are relatively lightweight, you may not need the extra padding that a pillow top provides. On the other hand, if you are on the heavier side, you may benefit from a pillow top since it can provide extra cushioning between your body and the springs of the mattress.
7. Consider investing in an adjustable bed. These versatile beds provide a lot of different sleeping options. For instance, you can elevate the top of the bed to provide relief for your lower back. They combine the benefits of a bed and a recliner all in a single piece of furniture.
8. Find out whether or not the mattress comes with a guarantee. Depending on where you live, you may be able to get a comfort guarantee on the mattress when you buy it. Talk to the retailer about what types of guarantees are available. Additionally, find out what steps are involved in taking advantage of the guarantee. For instance, are there time limitations? Do you need to pay for return shipping? Be sure you know the details ahead of time.
9. See how long the warranty is. A high-quality mattress will usually come with a 10-year warranty. Typically, this warranty will cover the cost of replacing the mattress.
10. Prevent damage to your mattress. Using a mattress cover or protector is a great way to keep your mattress in good shape. Additionally, you may have a hard time taking advantage of the warranty if your mattress has stains on it.
11. Try out many different types of mattresses. Explore all of the options that are available in your price range. Ideally, you should try out a traditional innerspring mattress, an adjustable mattress, a pillow top mattress, a memory foam mattress, and any other styles of mattresses that you can afford. This will help you get a sense of what type of mattress is best for your needs.
12. Visit a store that only sells mattresses. The people who work at these stores are experts when it comes to mattresses. As a result, they are in a much better position to help you find a mattress that will meet your needs. Whichever store you choose, make sure that they carry mattresses from many of the leading brands in the industry.