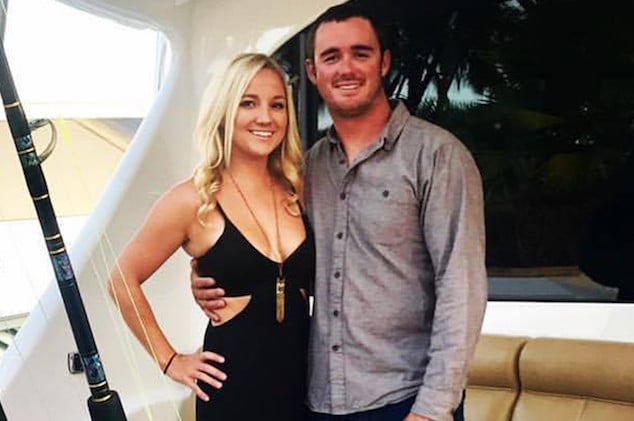 What led to Florida man, 

Richard Travis Timilty shooting dead his girlfriend, Holly Given in an apparent murder suicide? Parents said son appeared happy moments before.
Family are at a loss to explain what led to 27 year old Florida man, Richard Travis Timilty shooting dead his girlfriend, Holly Given, 26, before then shooting himself dead in an apparent murder suicide at their Singer Island condo.
A report via the Palm Beach Post told of the man's family 'dumbfounded' by the Wednesday murder suicide after claims that the son had appeared 'happy' moments before he shot Given and then himself. Both Timilty's parents had joined the couple no less than half an hour before for 'drinks' with their friends.
Told Richard Bater-Timilty's mother, Lisa Martinez, 'It just doesn't make any sense,'
Adding, 'I just keep asking, 'Why? How?' I don't understand.'
Both Timilty's parents maintain that their son was devoted to his girlfriend. His father, Dennis Bater, said that he referred to Given as 'the one' and planned to propose to her.
Given announced her relationship with Timilty on her Facebook page on Oct. 20, the day he filed for divorce after less than a year of marriage to another woman. Given and Timilty appear to have started dating around July, after meeting at their place of work, with the girlfriend moving in with Timilty in August.
Just a half hour prior to the murder-suicide, his parents drove to pick Timility up at a Texas Roadhouse restaurant where he was drinking with friends.
Given joined the family at the restaurant, but Timility ultimately left on his own to return home, according to his parents.
'He was smiling,' Martinez said. 'He was happy.'
But soon after, Martinez reportedly called police asking them to respond to the couple's apartment on a welfare check, the Palm Beach Post reported. It wasn't immediately clear what prompted the mother to seek a welfare check.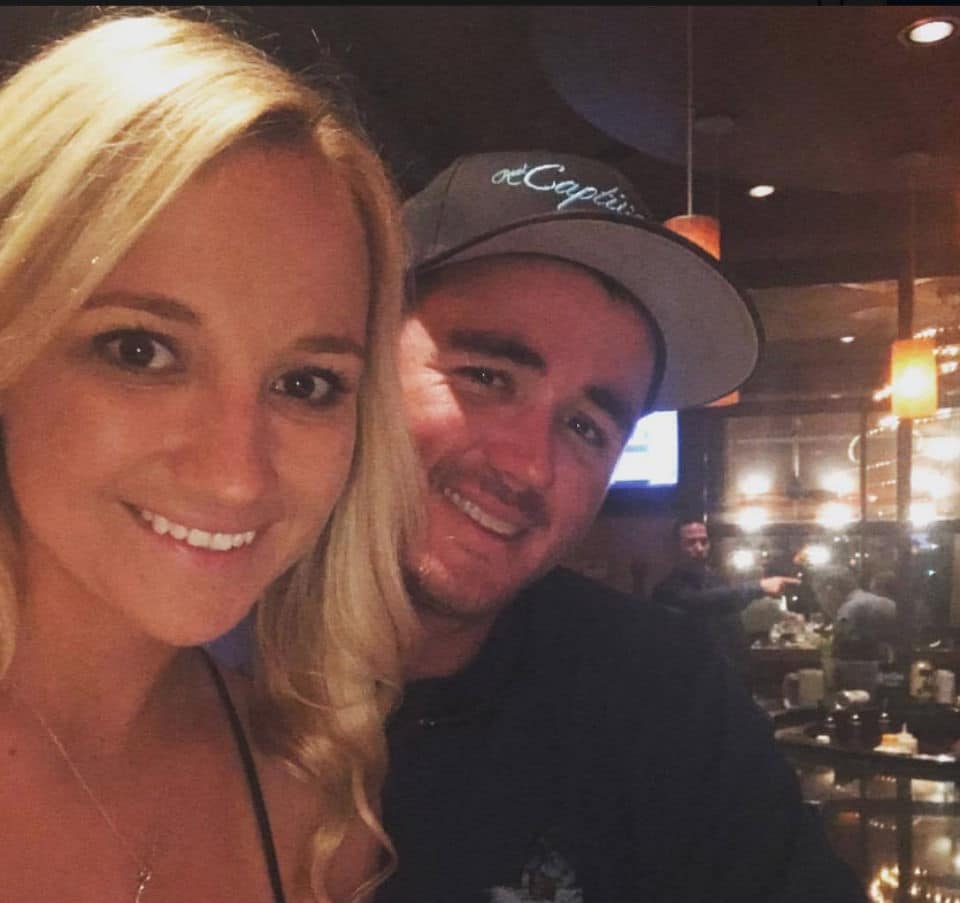 Neighbors dispute claims Holly Given and Richard Travis Timilty were in a happy relationship.
Authorities arrived around 3:30 p.m. to find that they were too late. Timility appeared to have shot Given before fatally turning the gun on himself, according to investigators.
Following their deaths, neighbors disputed relatives' accounts of them being a happy couple.
Neighbor Melissa Birch said that the pair recently appeared to be fighting.
Told Birch, 'There was a history there'. 
Birch told CBS 12 that Holly wanted to move out and that perhaps Travis despaired over losing her.
Birch also told of seeing Holly moving belongings into her car from the home the day before the apparent murder-suicide. She that Holly appeared to be in a hurry.
Authorities said there were no domestic violence calls to the house prior to the shooting.
Timilty's parents denied any trouble in Travis and Holly's relationship, saying their son was planning to buy an engagement ring and propose.
Police say there was no history of domestic violence between the couple. They had been dating just a few months and moved in together back in August. pic.twitter.com/hhDpT0ZFa8

— Thomas Forester (@Thomas_Forester) December 21, 2017
Holly Given and Richard Travis Timilty both avid gun owners:
Timilty and Given both worked at Sailfish Marina, along the Intracoastal Waterway about a mile south of their apartment. The son had recently been promoted to boat captain and was excited to have a job he loved, his parents said. Given worked as a bartender and waitress.
The couple's social media accounts often show them hunting and ocean fishing. Both were 'avid gun owners,' according to Martinez, and Timilty had given Given a pistol and rifle for her birthday.
According to her Facebook page, Given attended Western Carolina University and attended Coral Shores High School. She was from Key Largo and worked at the City Hall Cafe & Grille in Islamorada. An employee who picked up the phone at the restaurant said that Given was a "wonderful person" but added that she was too upset to speak further.
No motive for the apparent murder-suicide has been released.