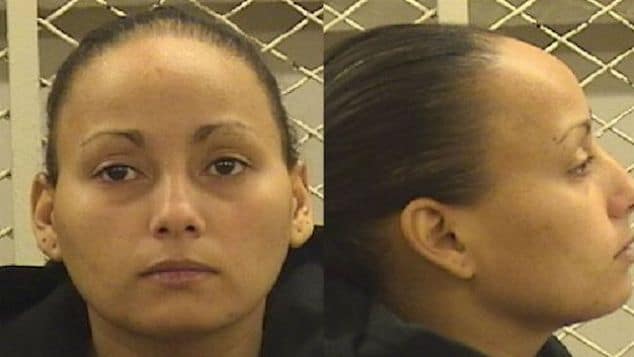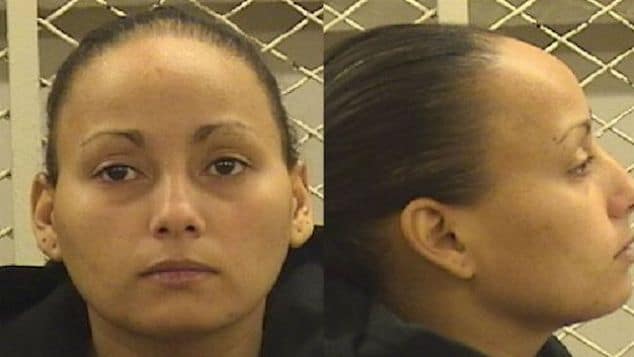 Larissa Rodriguez a Cleveland mother is charged with murder after her five year old son is found buried in the family back yard. History of child abuse delinquency.
Larissa Rodriguez a 34 year old mother of a disabled five year old boy has been charged with murder after the boy's remains were discovered in the backyard of her Cleveland home. 
Police spokeswoman Sgt. Jennifer Ciaccia said searchers found the remains of Jordan Rodriguez while digging at a home on the 1300 block of W. 80th on Tuesday after cadaver dogs on Monday turned up nothing.
Cleveland.com reported police making the macabre discovery after receiving a tip that  Rodriguez' five year old son, who is developmentally disabled and unable to speak, was buried in the yard.
Upon initially questioning Rodriguez, the mother claimed her son was with his biological father in Houston. 
The mother claimed the boy was picked up on December 2 by his aunt, but was unable to provide contact information or an address for either relative. 
Police said Rodriguez was arrested on suspicion of murder and only formally charged with murder come Thursday.  
WOIO reported her boyfriend, Christopher Rodriguez currently serving serving a six-month sentence in in the Medina County Jail for failing to pay child support.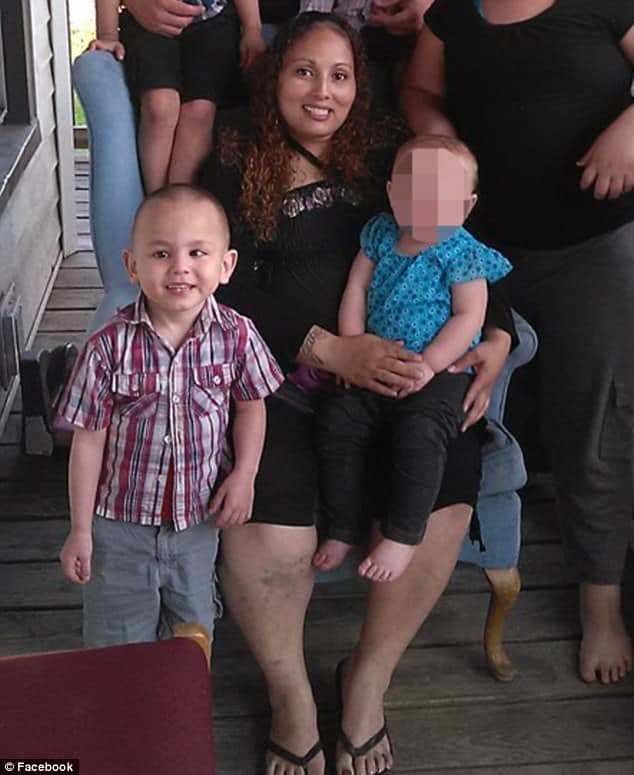 PHOTOS: Home when remains were found — yesterday and today. Neighbors decorating tree out front now. pic.twitter.com/Xhr1kJnhhL

— Homa Bash (@HomaBashWEWS) December 20, 2017
Larissa Rodriguez Cleveland mom a history of child abuse:
The search for Jordan began after Christopher Rodriguez's brother, who lives in Pakistan, tipped off the police two days earlier.
The caller said that his brother informed him that he and Larissa Rodriguez had buried her son in the backyard after finding him unresponsive two months ago. 
County spokeswoman Mary Louise Madigan told of Rodriguez having a long history with Job and Family Services, who removed her two oldest children from her custody several years ago.
Five of Rodriguez's nine children lived with her in the home. The remaining four — ages 6 to 12 — were taken into protective custody Monday night, officials told the CBS affiliate.
They reportedly lived in such squalor that they found one of the children eating a cockroach-filled sandwich.
Ana Rodriguez, Larissa's sister, described her nephew as a 'sweet kid,' discovering him once tied up with a sock in his mouth at her sister's home. 
A friend also told her that she saw Jordan 'nearly dead' in a closet a few months ago.
It wasn't immediately clear what action, if any, family and friends took upon finding ouyt about the degree of squalor at the family home and apparent abuse of the children. Also not understood is whether Child Services had been aware of the degree of discord given prior history, or ought to have been aware.
'I'm just so hurt and angry,' Ana Rodriguez said after the remains were found. 'I don't know why they would do this to him.' 
Ana Rodriguez's sister is in police custody and she fears her five year old nephew may be dead after human remains were found in her sister's yard. @HomaBashWEWS @InvestigatorRon and myself will have team coverage on @WEWS in 12 minutes pic.twitter.com/qe2PCUhLhj

— James Gherardi (@JamesGherardi) December 19, 2017
Larissa Rodriguez' first born son, begs his mother to tell him the truth. She has been charged in the murder of her five year old son @WEWS pic.twitter.com/V15VjUVjqt

— James Gherardi (@JamesGherardi) December 22, 2017
5yo Jordan Rodriguez's aunts gathering for vigil at family home where remains were found buried in backyard. pic.twitter.com/4mXdTI0U8g

— Homa Bash (@HomaBashWEWS) December 21, 2017
Vigil for 5yo Jordan Rodriguez. Mom charged with murder. pic.twitter.com/dMdwPCYMgx

— Homa Bash (@HomaBashWEWS) December 21, 2017