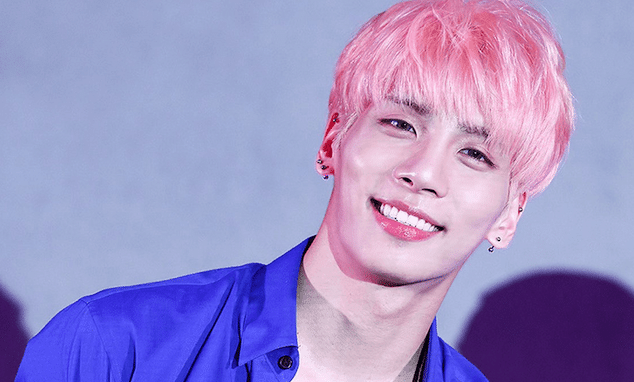 What led to Kim Jong-hyun, Shinee lead singer, Jonghyun killing himself with carbon monoxide? Tweeted sister, 'Tell everyone I've had a hard time'
Kim Jong-hyun, the 27 year old lead singer of South Korean boy band Shinee has killed himself after sending a message to his sister saying: 'Tell everyone I've had a hard time'.
The lead singer's suicide death according to local media comes after Jong-hyun was found unconscious in an apartment in Cheongdam-dong, in the upscale Gangnam district of the capital Seoul. 
The lead singer, also known as Jonghyun, is said to have checked into a serviced residence for two nights and was discovered by police on Monday after his sister raised the alarm.
Local reports say he sent a final message to his sister saying: 'It's been too hard. Please send me off. Tell everyone I've had a hard time. This is my last goodbye.'
He is then reported to have killed himself with carbon monoxide noted The Korean Herald.
The outlet reported  was reportedly the singer being discovered lying in a room with a coal briquette burning on a frying pan, a common method of suicide in South Korea. Coal briquettes release carbon monoxide.
Channelnewsasia reported the singer being moved to a nearby hospital but later died, police were quoted as saying. Investigators are looking into the circumstances of his death.
A person who worked closely with Kim expressed shock at the news, Yonhap news agency said.
'I haven't checked it but I heard that he recently signed a car purchase deal. I wasn't aware he was going through tough times, since he's been his regular self,' the person said.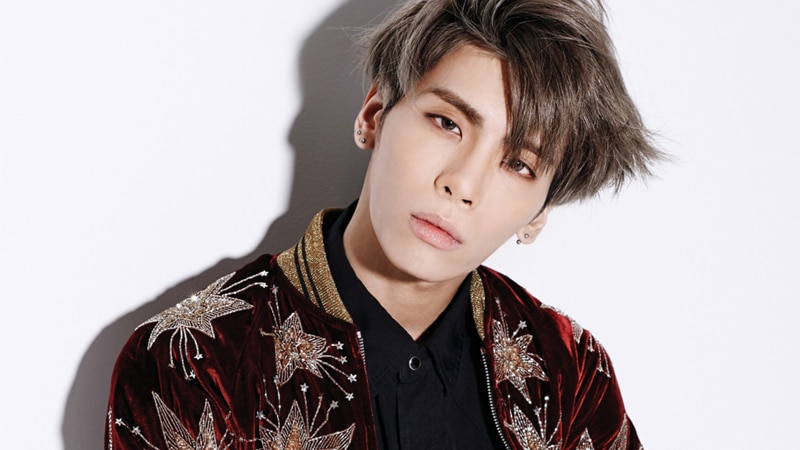 Kim Jong-hyun aka Jonghyun had been pressured to conform to a particular stereotype and image in keeping with management's mandates:
Kim was part of the five-member K-Pop boy-band Shinee that had become one of the country's most popular in recent years.
They released their debut album, The Shinee World, in 2008. The band's acclaim came after being formed by K-Pop hit factory SM Entertainment. Kim's management group, has not yet offered any statement.
Noted variety: 'The world of Korean celebrity is notoriously high-pressure. On one hand, performers are tightly managed by their agencies and labels. On the other, they are often held to absurdly high standards of behavior and are subject to blistering social media commentary.'
The group has one a number of awards for their spectacular dance routines and a Japanese-language version of one f their hits, Replay, sold more than 100,000 copies in that country. 
Kim went solo in 2015 and had performed two solo concerts in Seoul earlier this month, December 9 and 10th.
The singer had also pre-taped a segment for a variety show which was scheduled to air on Christmas Eve.
Of note,  Jonghyun had also made headlines for voicing his opinion on issues like the government's education policy and for speaking out in support of LGBT rights. It wasn't immediately clear whether the singer struggled with his sexuality, especially in light with his fandom and Asian society's frowned about attitudes towards same sex relationships.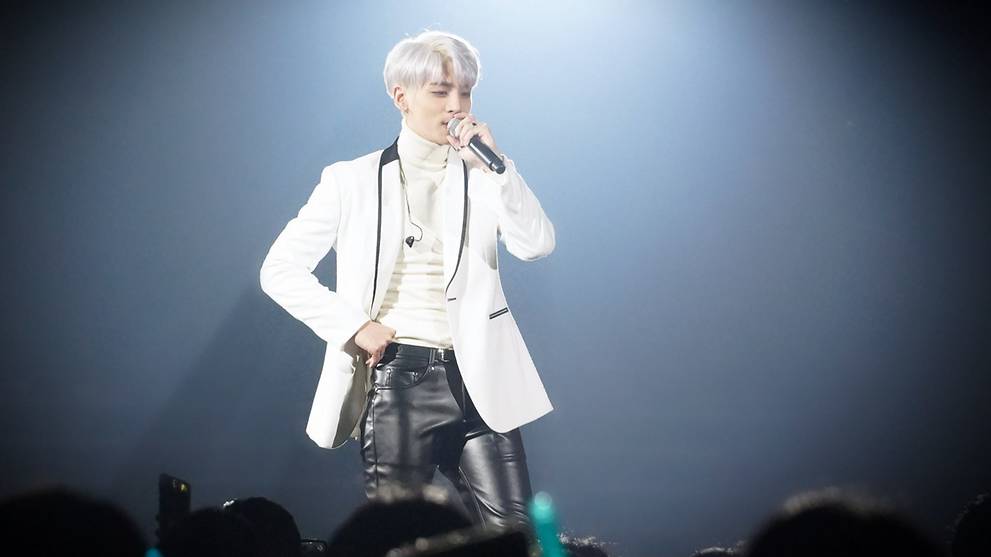 Rest In Peace, senior Jonghyun.
Thank you for everything.
You will be missed. You won't be forgotten. We love you! #RestInLoveSHINEEJonghyun

— ARIN (@arindeIle) December 18, 2017
Let's remember one of jonghyun's iconic moments pic.twitter.com/HCc4s8DxlV

— bella loves jonghyun so much (@yjhheartshaker) December 18, 2017