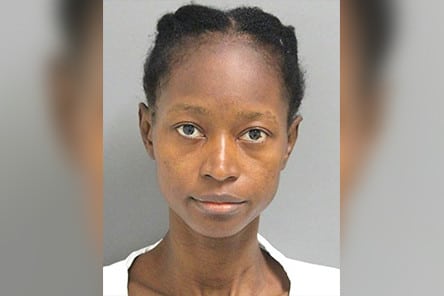 Kula Pelima a Liberian mother fearing deportation drowns her baby and 5 year old sons after an incident involving her Nigerian boyfriend. 
Kula Pelima a 30 year old emigre of Liberia has been arrested after drowning her baby infant son and his five year old half brother in a bathtub after fearing they would imminently be deported told a Delaware police chief.
The mother who'd been living in the US for two decades, called 911 around 3.45 am Monday, concerned that her visa had lapsed, Wilmington Police Chief Robert Tracy said during a press conference.
Told Tracy, 'She's a Liberian immigrant that came to the country in 1997, and she was worried about what could happen to her because her boyfriend … [the father of both boys] was picked up also by the feds on some immigration issues on Oct. 6.'
A report via delawareonline told of authorities perplexed with the mother's actions. Immigration and Customs Enforcement said Pelima was a permanent resident with no criminal convictions.
An officer visited her home early Monday and told her local authorities were not going to arrest her. The officer even gave Pelima an immigration hotline number to call, while at the same time observing the older boy doing well during the visit.
Come 8.30am, the mother called 911 once again, only to report that she had drowned her sons ,4-month-old baby, Solomon Epelle, and 5-year-old Alex Epelle.
A search through Delaware courts did not find criminal charges filed against Pelima, but police said the state Division of Family Services had started a case that is now closed.
'It wasn't an abuse allegation,' Tracy said, adding he would not go into the particulars of that matter. 'But it's not anything that we would think that actually give any forecasting that something like this would actually happen.'
Upon her arrest, Pelima was charged with two counts of first-degree murder and was being held on $2 million bond. It's not clear if she has a lawyer yet.
Of note, at the time of Pelima's arrest, responding officers noted a strong odor of gas in the family apartment. It wasn't clear if the gas stove had been turned on intentionally, the chief said. The building was evacuated but no one was hurt by the fumes.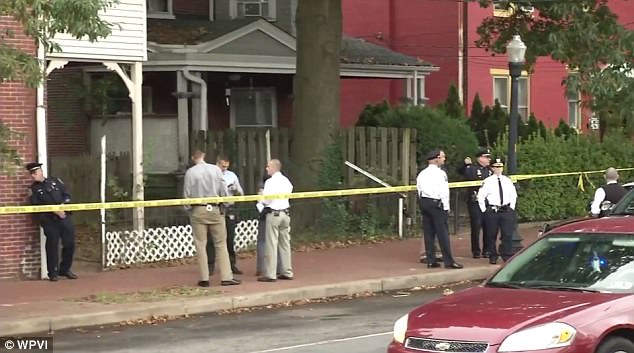 Kula Pelima: How the dread and fear of returning to Liberia ignited irrational fear
Pelima's boyfriend, the father of both boys, is a native of Nigeria. He was taken into custody by immigration authorities in Pennsylvania on Sept. 14. The couple lived together in Wilmington, and she helped care for both children, the police chief said.
Victor Epelle, 38, was in the United States legally, but he had violated the terms of his status, ICE said. It wasn't immediately clear what he had done.
He was released from custody Monday on humanitarian grounds after being notified of the deaths of his sons.
Remarking on the tragedy,  Voffee Jabateh, a principal at African Cultural Alliance of North America, an outlet providing provides legal and health services to African immigrants said the memories of former antagonism and flight for survival may have played a part.
Referencing the civil war of Liberia in which time the woman left in 1997, Jabateh said, 'Many feel trapped by these memories, and no one believes them.'
While stressed that he didn't know Pelima or her personal history, Jabateh said he met Liberian immigrants who would rather die than return to their home country.