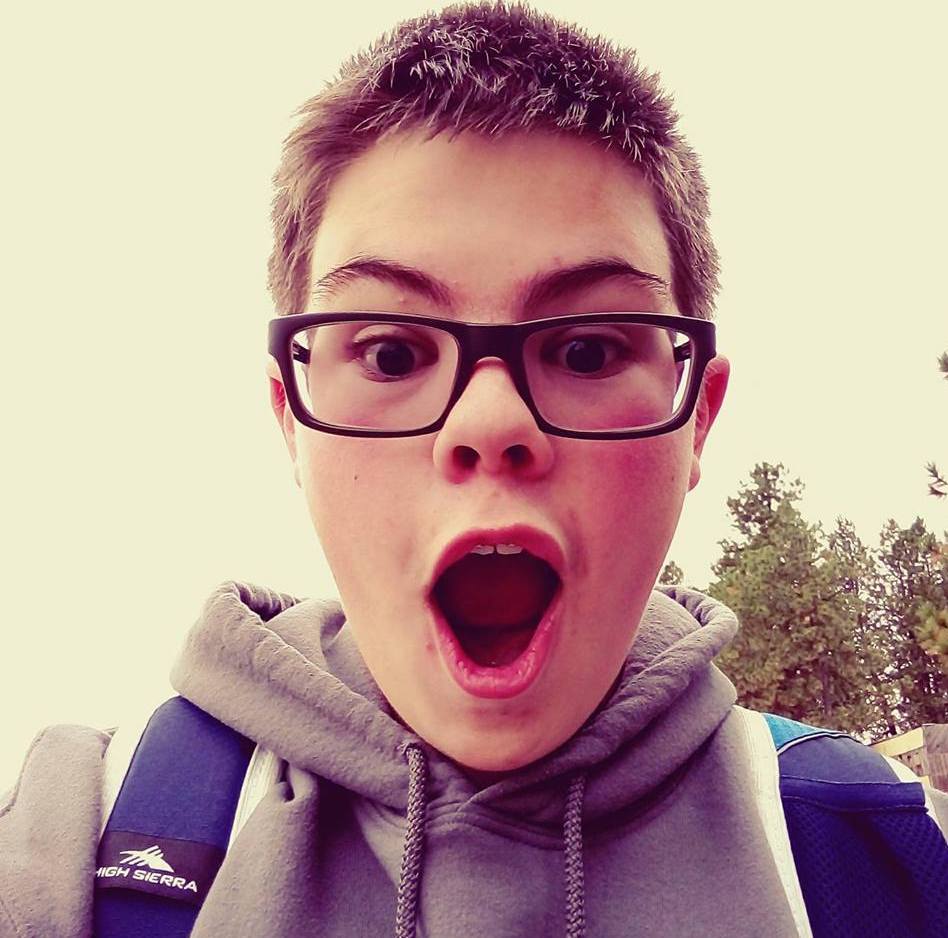 What led to Caleb Sharpe a sophomore student targeting fellow students at the Freeman High School shooting? The warning signs were there. 
Caleb Sharpe has been identified as the teen gunman suspect who went on a shooting spree at Freeman High School, leading to the death of one schoolboy, Sam Strahan and the injuring of three others.
The casualties came as investigators told of Sharpe arriving at the Washington state school Wednesday morning loaded with more than one gun when the sophomore student circa 10.30 am local time began his shooting spree. Local reports identified the school as being located in Rockford, about 12 miles south of the Spokane Valley.
Investigators told of Caleb targeting fellow students outside a biology class on the school's second floor.
Along with Strahan, three other students were identified as victims, all of whom are expected to survive.
The Spokesman named  the victims as Emma Neese, Jordan Goldsmith and Gracie Jensen. They are all female. Student Barratt Moland, 15, said Neese was hit in the abdomen, with Moland saying, 'She didn't even notice [she had been hit]. She said it only grazed her.'
The Spokesman reported the school shooting happening a day after Freeman High School held a lockdown drill. The local outlet told of the shooting taking place within the span of one minute before Sharpe was tackled by a school custodian and taken into custody. Along with a massive police response, the shooting led to lockdowns at dozens of schools in neighboring districts.
Today's school shooting near Spokane at Freeman High School was the 31st American school shooting of 2017, and the 2nd in the last 18 hours. pic.twitter.com/gDEjbJCzQt

— Shannon Watts (@shannonrwatts) September 13, 2017
Caleb Sharpe: 'I might get killed or jailed'
Initial speculation told of bullying being a possible motivating factor, while one sophomore student, Michael Harper, 15 told  the Associated Press that Sharpe 'had long been obsessed with past school shootings.'
Harper added that at the start of the school year, Sharpe had brought a note to school saying that he 'might get killed or jailed.' After that, classmates told counsellors about Sharpe. Harper went on to describe Sharpe as 'nice and funny weird' while being popular with 'many friends.'
Another student Casey Fitzgerald told of Sharpe entering the school grounds with a black duffel bag where Sharpe had brought a rifle shot gun and hand-gun. It wasn't immediately understood if other students were aware of what was in the bag and whether any attempt had been made to notify educators.
Hypothetically emboldening Sharpe was an incident in March 2017 in which a student had to leave Freeman High School as a result of being bullied.
Caleb Sharpe fascination with social media and violence:
Of note, a regard of Sharpe's social media profile told of the sophomore's apparent obsession with certain TV shows, including the program, 13 Reasons Why, which according to a recent post via the washington post was suggestive of encouraging teenage self-harm.
A June 21st post saw Sharpe posting on Facebook that the controversial show, was the 'Best show on Netflix.'
Also disquieting was an image of Sharpe made up in make up, emulating the violent antagonist, the Joker from the Batman series (go to bottom of page for image).
Foreboding disquiet were also claims that Sharpe harbored a fascination with violence and shot-guns which the youth relished in and openly shared on social media and youtube videos.
Foreboding of the youth's intentions, about a month before Wednesday's attack, Sharpe posted footage of himself shooting a toy gun. He added sound effects and graphics simulating gun blasts to the clip to make it appear more realistic (see immediately below).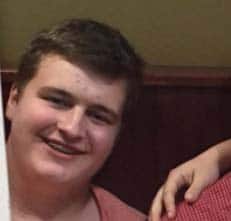 Caleb Sharpe shoots dead his best friend, Sam Strahan:
A report via KING5 cited educators saying that the deceased victim, Sam Strahan and Sharpe were 'best friends'. The 15 year old boy's death is thought to have come after confronting Sharpe after the sophomore's gun jammed.
Perhaps most ominously was the claim that Sharpe had carried a back up gun.
Told Spokane County Sheriff Ozzie Knezovich during a press release, 'Today that student came to school, armed. He entered the school and proceeded to take his weapons out. He attempted to fire one weapon and it jammed. He went to his next weapon and a student walked up to him, engaged him and that student was shot.'
While reflecting further, 'These are senseless and tragic events that don't need to happen. I don't understand them, I don't think anybody can make any sense out of this. We need to figure out what's gone wrong with our society that our children decided they need to take weapons out to deal with the issues they're facing.'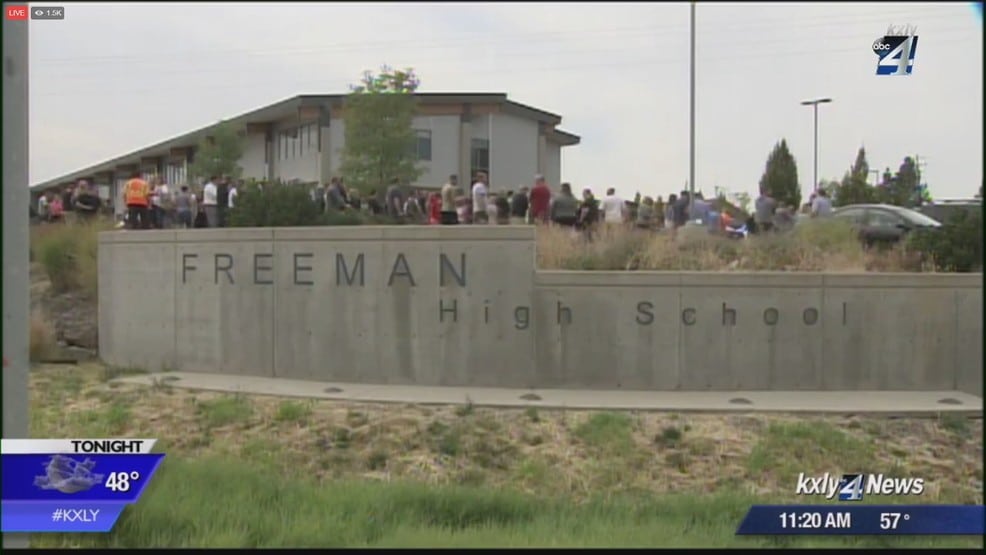 According to the Gun Violence website, 253 mass shootings — defined as four or more people shot in a single incident — have been reported in the United States so far this year, including Wednesday's shooting in Washington state.
Authorities have yet to say what charges Sharpe is likely to face as a community tries to make sense of what inspired a Freeman High School sophomore student to target fellow students. 
Welcome to a brave new America ….