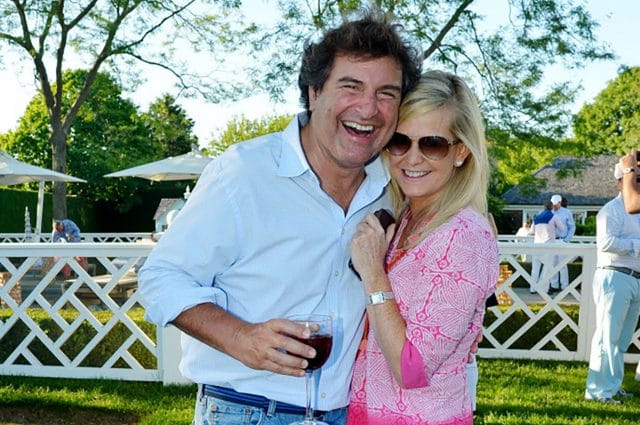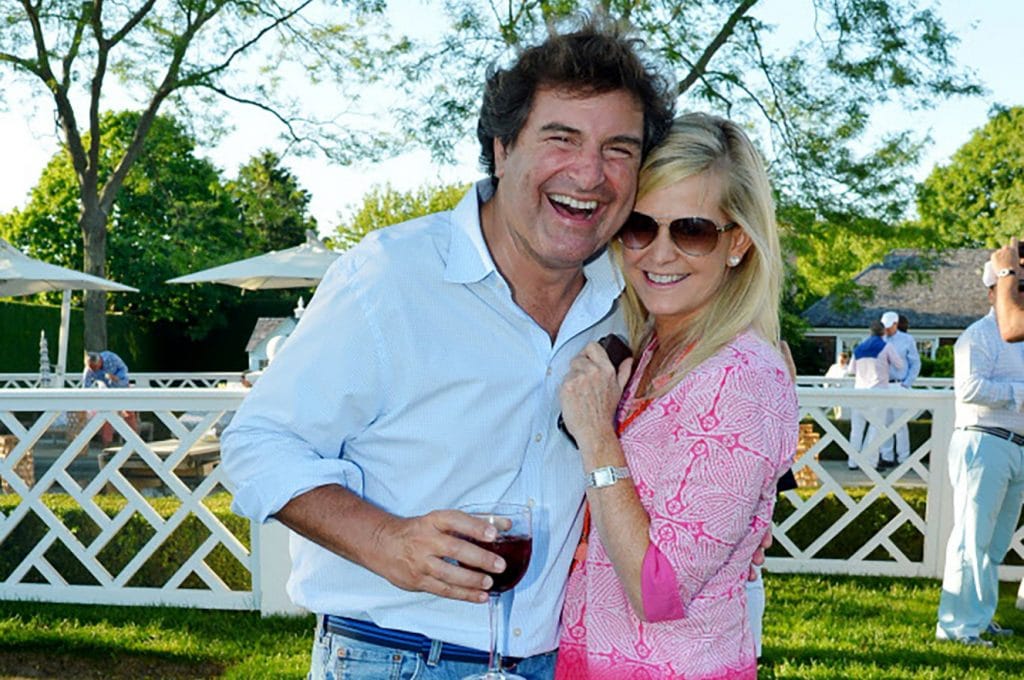 What led to Steven Dym Westchester real estate executive murdering his wife and daughter and self? A history of family violence. 
Westchester authorities are at a loss as to what motivated local real estate magnate, Steven Dym, 56, to murder his wife and their teen daughter at the family mansion in the early hours of Friday morning.
Killed was the NYC property manager's wife, Loretta Dym, 50 and their 18 year old daughter, Caroline Dym. Their gunned down bodies were discovered by the family cleaning lady on the second floor of their tony Fox Hill road in leafy Pound Ridge circa 11am.
Responding authorities told of discovering Steven Dym's body on the second floor of the family home, having died of an apparent self inflicted gunshot wound to the head.
A report via lohud told of Dym using a 12-gauge shotgun with neighbors reporting hearing gunshots Friday morning. Both mother and daughter had incurred a single fatal gunshot to the torso.
The family also has a 20-year-old son, William, who was away at the University of Southern California at the time of the murders.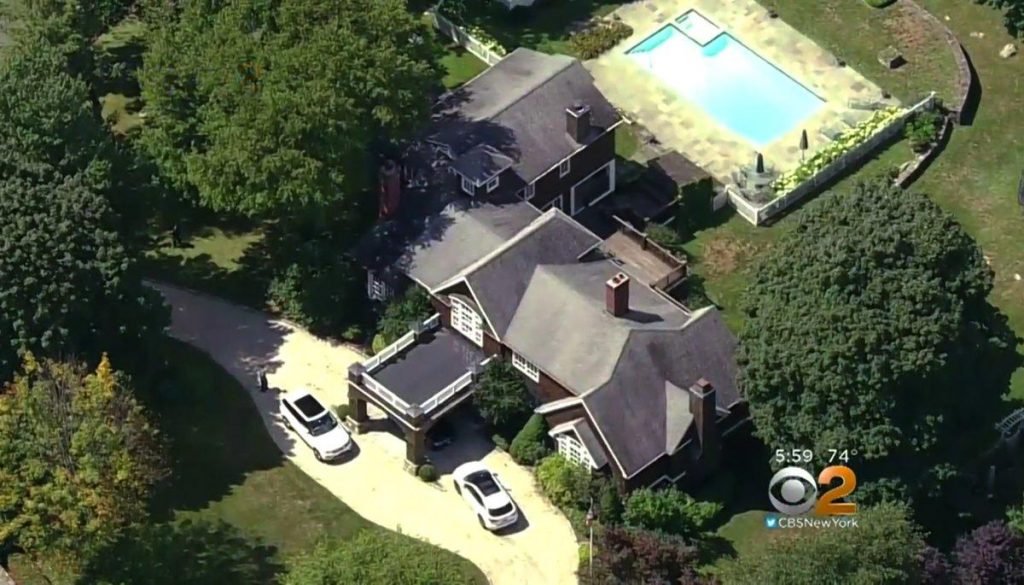 Responding to the question of a possible motive, New York State Police Investigator Joseph Becerra said, 'State police investigators are still interviewing family members and neighbors'.
Adding, 'At this time a motive or reason for this tragic incident is not known and the investigation is continuing.'
Becerra told of state police having no record of previous violence or domestic disputes at the home.
A grieving neighbor who came to pay their respects at the family home told the nydailynews that Steven Dym owned several apartment buildings in Queens and ran a lucrative property management company, while having grown up in the house.
'Back then, the house was much smaller, like mine. Then he blew it up and he built this,' the unidentified neighbor said.
While a motive for the 'bloodbath' was not immediately known, the Dyms have a family history of violent episodes.
In 1992, Steven Dym's mom, Paula, attacked his dad, Lawrence, with a hatchet while he slept, according to LoHud.com.
Lawrence survived and Paula was hospitalized for psychiatric evaluation.
Steven went on to become CEO of Gabriel Management in New York City — a real-estate company founded by his dad.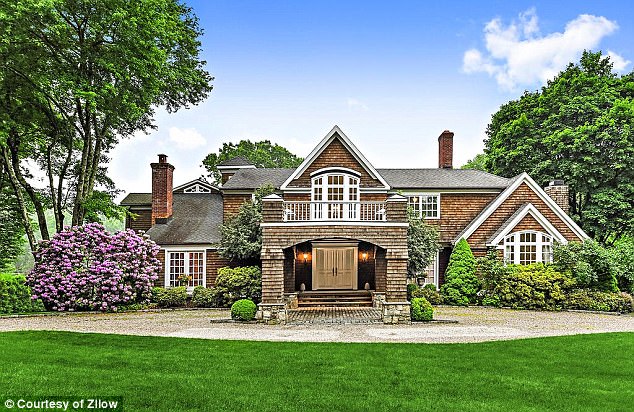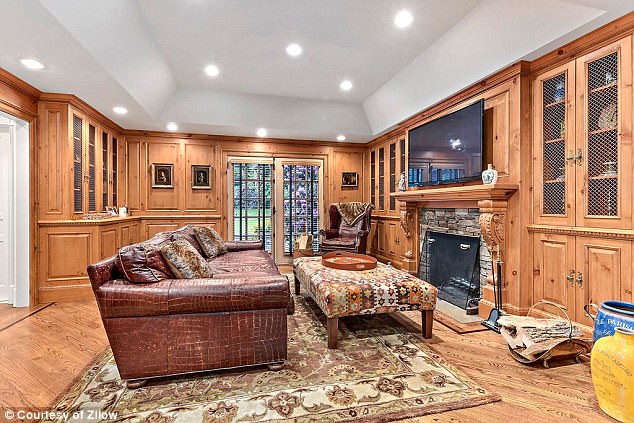 Locals said Dym had recently put the family house up for sale — sparking rumors of problems in the marriage — but nobody in the community knew anything concrete, the neighbor said.
A for sale advertisement via zillow described the 4,551-square-foot Pound Ridge home asking $1.7 million coming with five bedrooms, 4¹/₂ bathrooms and a giant backyard with a pool, pergola and pond. 
There'd been speculation that the family was moving west to be closer to William and also Caroline, who planned to attend college out there as well.
Told the neighbor via the nydailynews, 'You hear the stories — marital problems, whatever. Who knows what goes on behind closed doors, right? But the Steven I knew was carefree, happy.'
Adding, 'It's a shock to everybody. You call him a great guy but then he does what he does.'
Reiterated the neighbor, 'It's just shocking because I can't believe he would be capable of something like this. Some people say it was financials, some people say they were getting divorced'.
It wasn't immediately understood if the family had financially over extended themselves and had incurred a rash of losses and if so where and how?
Hinting at a myriad of problems and the seeds of upcoming havoc was the following revelation below:
Told another neighbor, Vito, 'He was having a big tag sale over here. He didn't know where he was gonna go. I asked him, 'Where you going to move?' He said, 'I don't know yet. I haven't made up my mind,''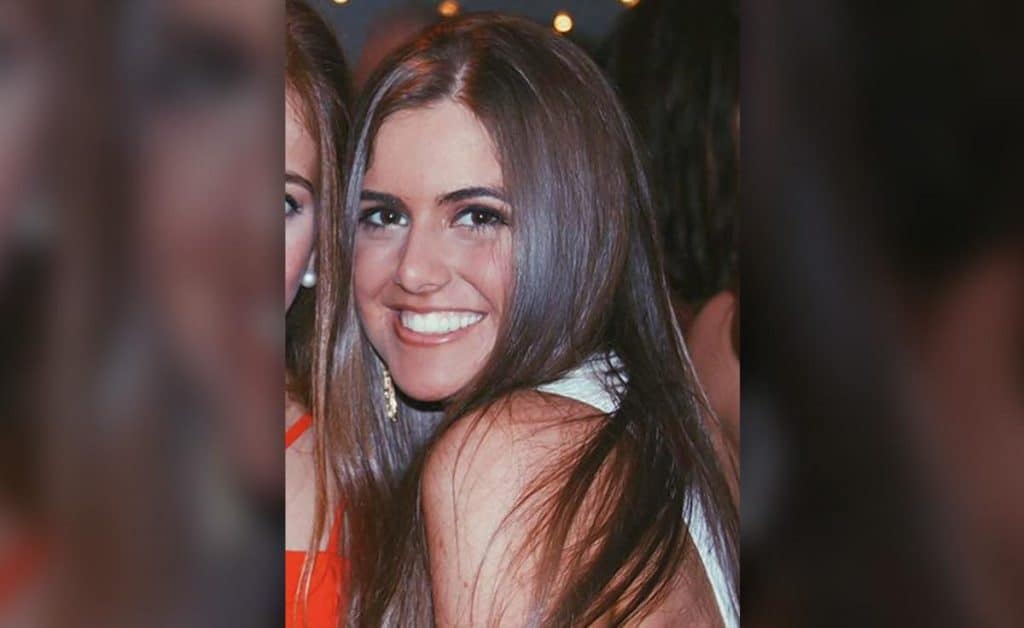 The nypost  told of Dym's wife, Loretta being a vice president of Club Quarters Hotels in Manhattan. Loretta had also volunteered for the Make-A-Wish foundation.
Their daughter, Caroline, was a talented student-athlete at Sacred Heart Greenwich.
She'd been regarded as a star of the school's golf team, winning an award for a student film she'd worked on, and placing second in a regional science fair in February.
The Dyms were donors during Andrew Cuomo's failed gubernatorial run in 2002, with Cuomo thanking the couple for their support in his 2003 book 'Crossroads: The Future of American Politics.'
They were among the 'extended family' listed in the book. The pair donated a combined $4,150 to that campaign, records show. They did not contribute to any of his later endeavors.
State Police are investigating.