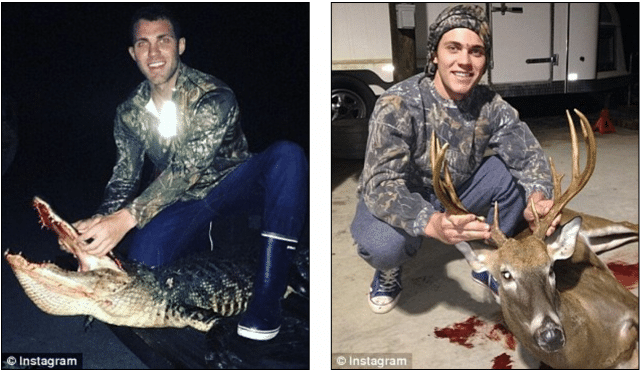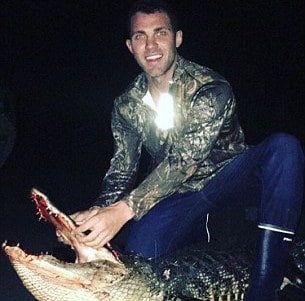 Alex Kompothecras MTV Siesta Key reality star receives death threats after link to shark dragging video and claims of animal cruelty.
MTV has cancelled a premiere party it had sought to host for its new reality show Siesta Key after it was alleged its star, Alex Kompothecras was linked to one of the three men seen in a viral video dragging a shark by a fin via speedboat.
The move comes after Kompothecras, 22, was over the weekend linked to Michael Wenzel, the captain of the speedboat and one of the alleged instigators, with the Florida man since receiving a bevy of death threats.
To date, no charges have been brought against the three men, despite wide condemnation from social media. In the interim, the video continues to be investigated by the Florida Fish and Wildlife Conservation Commission, which has yet to determine whether it will pursue charges.
The youths received equal wide condemnation after they posed with the shark's mutilated carcass. Experts believe the shark was alive at the time it was dragged.
The three men have since gone into hiding.
While Kompothecras is not believed to be in the offending video, animal activists claimed he is guilty of other cruelty to animals.  
Intensifying hostility towards the reality star is a report via Rolling Stone which told of the reality star having tweeted his support for Wenzel, only to later remove the tweet after being barraged.
Tweeted Kompothecras: 'I had absolutely nothing to do with the shark video.'
While adding, 'Yes he's a friend of mine, but no I don't agree with what he did. Check your facts before you go posting on my page. Thanks.' 
His father, chiropractor Dr Gary Kompothecras, told The Tampa Bay Times the party was canceled for many reasons, his son's safety being one of them. 
'I wouldn't say that's the only reason,' he said. 'There are other reasons.'  
The party according to the dailymail was scheduled to be held at CineBistro in Sarasota but was canceled at the eleventh hour before the series premiered on Monday night.
Michael Wenzel dragged shark speedboat video becomes most hated man
The show reports the Tampa Times was the brainchild of Gary Kompothecras, with the show marketed as a mix between former MTV shows The Hills and Laguna Beach. It follows eight privileged friends through their adventures during a summer in Siesta Key with the younger Kompothecras at the center of the group.
A group that may have now seen its privileges curtailed.
A Facebook group called Boycott Siesta Key MTV has now gathered more than 9500 members and rising.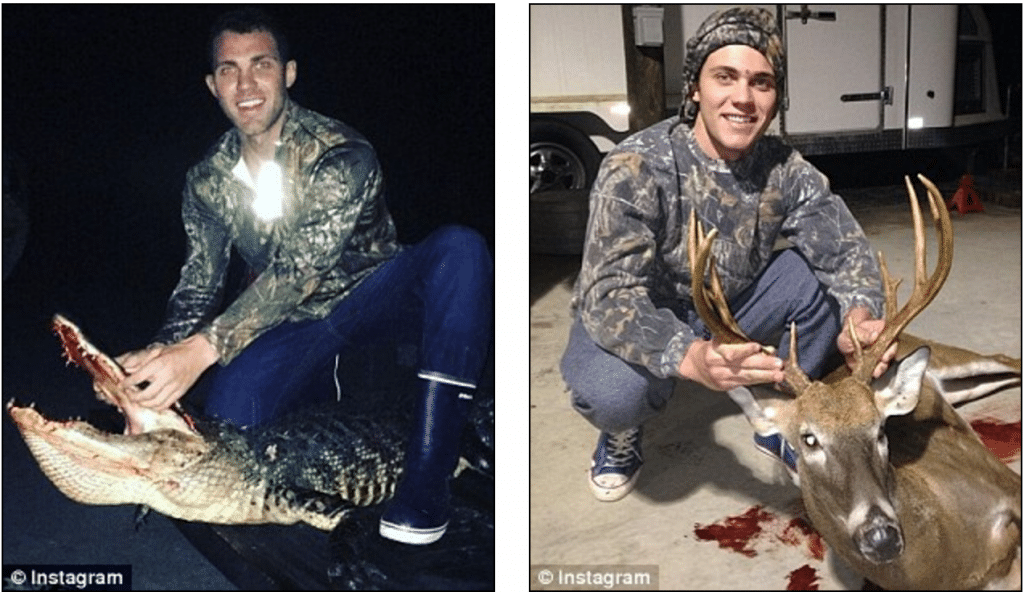 Its page includes several screenshots taken from Kompothecras's Instagram account including one image which appears to depict a video of Wenzel shooting a shark. 
The post was nowhere to be found on the 22-year-old's account on Tuesday. 
Of note, Wenzel's Instagram account showed a trove of photographs and videos of him allegedly abusing animals.
In some of the posts, including one which purportedly showed him shooting a shark, he tagged Kompothecras.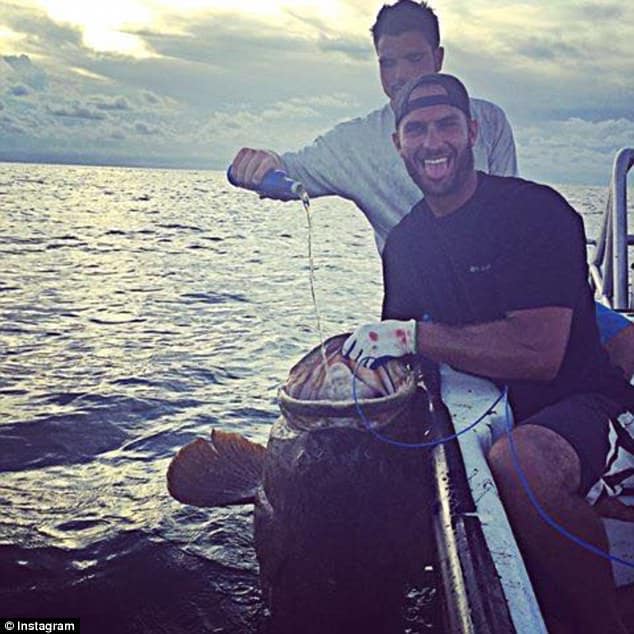 The images have since led to Tom McLaughlin the chairman of Save the Tarpon, an Englewood-based nonprofit organization that advocates for ethical fishing practices, speaking out. None coincidentally the group has been following Wenzel's conduct since 2015.
Told McLaughlin, 'They're doing it for attention. They're doing it for shock value,'
Adding, 'It's how much attention can they get?'
Of note, MTV's Siesta Key was designed to 'put Siesta Key on the map', with Dr Gary Kompothecras having hired a producer to help bring acclaim to his son. And how. It remains unclear if the show will continue to run.