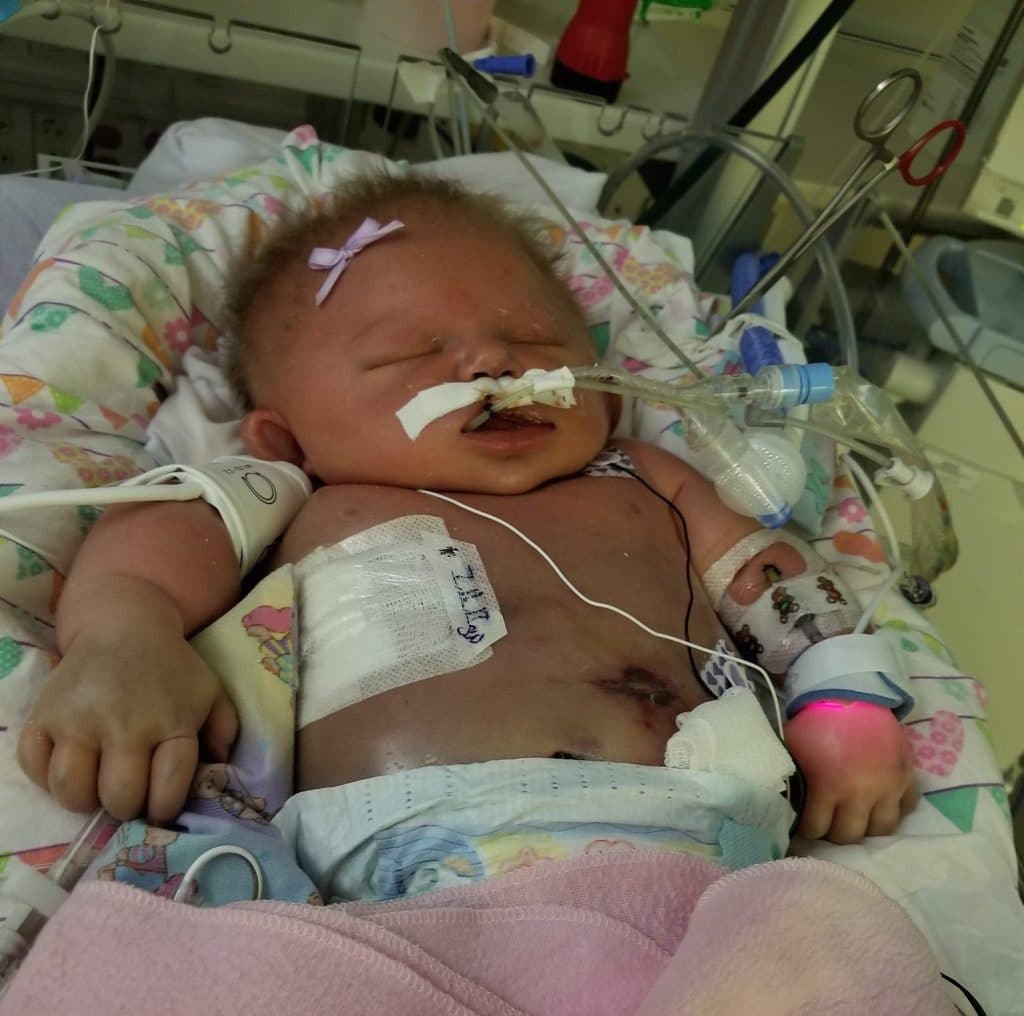 Mariana Sifrit a newborn baby Des Moines, Iowa baby dies after being kissed by herpes carrier 18 days after her birth. But how? Social media ignites. 
Mariana Sifrit a newborn Iowa baby has died 18 days after being born after contracting a herpes infection through a kiss.
Born on July 1 to parents, Shane and Nicole Sifrit, Mariana's birth was suppose to cap a string of milestones, including the marriage of the new parents to each other days after the baby girl's birth.
But it wasn't to be.
On July 7, two hours after Shane and Nicole exchanged vows, their seven-day-old infant was rushed to the hospital, having contracted a life-threatening herpes infection through a kiss.
On Monday, Nicole Sifrit said her baby's doctors at Blank Children's Hospital in Des Moines were running out of options to save her life, and just after 8.40am on Tuesday, Mariana passed away in her father's arms. 
Baby dies from illness contracted through a kiss: Mariana Sifrit was born a healthy baby on… https://t.co/Ikh4HOshNH

— okolie marvellous (@marvellous997) July 18, 2017
Wrote the mother in a Facebook post, 'Our princess Mariana Reese Sifrit gained her angel wings at 8:41 am this morning in her daddy's arms and her mommy right beside her. She is now no longer suffering and is with the Lord. 
Adding, 'In her 18 days of life she made a huge impact on the world and we hope with Mariana's Story we save numerous newborns life. R.I.P. sweet angel' 
The couple told via WQAD Mariana becoming infected with meningitis HSV-1, which is caused by the herpes virus, also responsible for cold sores.
Herpes meningitis can be caused by bacteria, and it can be transmitted by sexual contact or passed from an infected mother to the baby during childbirth.
In Mariana's case,  both of her parents tested negative for the virus, raising the possibility that their daughter had caught the life-threatening illness from someone carrying herpes, but not necessarily showing symptoms, who had visited the family in the days after her birth and kissed her.
'They touched her, and then she touched her mouth with her hand,' explained Mariana's mother. 'It's hard to pinpoint exactly how she caught the virus, but it's important people are cautious when they let anyone handle their babies.' 
Within hours of checking Mariana into hospital, doctors diagnosed the then 7 day old baby girl with meningitis HSV-1.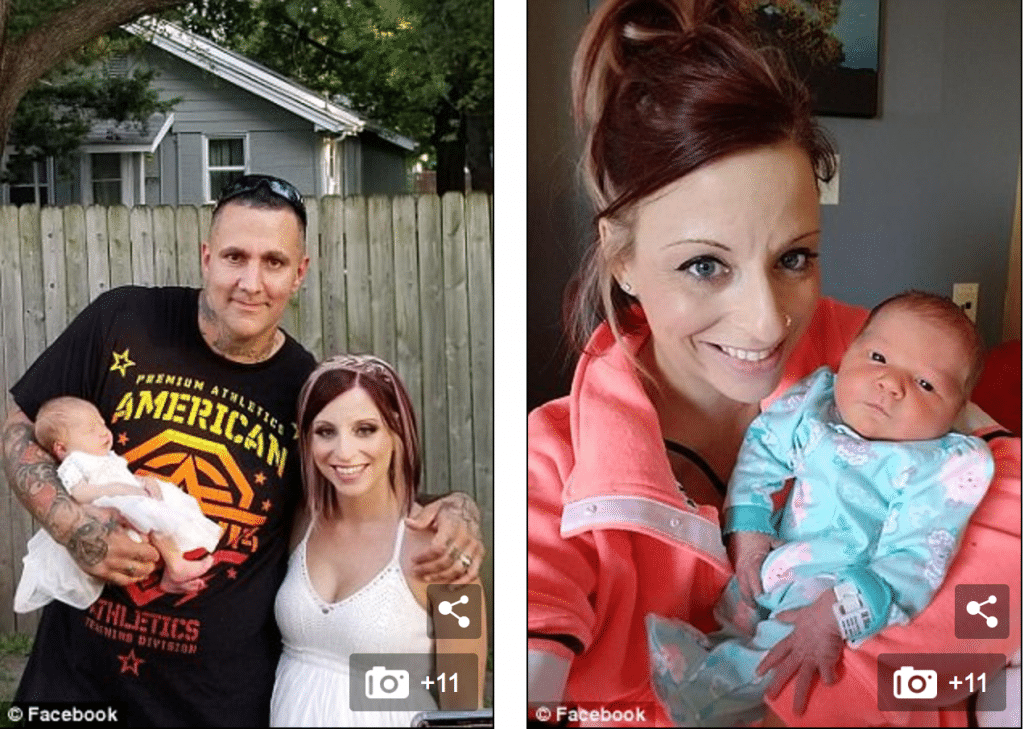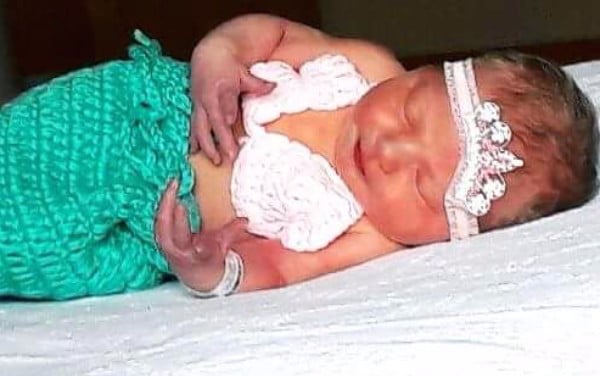 'It immediately went downhill from there. Within two hours she had quit breathing and all of her organs just started to fail,' Shane Sifrit told WHO-TV.
In the first 48 hours of arriving at hospital, Mariana had undergone a half-dozen blood transfusions, but her kidneys failed, requiring that she be put on dialysis, and her liver stopped functioning properly as well, which resulted in internal bleeding.
On July 10, Mariana was airlifted to the University of Iowa hospital, where teams of specialists sought to keep her alive and stop the potentially deadly infection.
Nicole Sifrit has been posting regular updates on Mariana's health crisis on her Facebook page, along with photos showing the baby girl hooked up to a life support machine, with a tangle of tubes, IV lines and needles sprouting from every part of her body. 
Come Sunday, Nicole wrote on her Facebook page that she and Shane were told that if Mariana's liver does not repair itself, she will not be able to survive.  
By Monday, Mariana's already precarious condition apparently took a turn for the worse, prompting Nicole to write: 'My heart is crushed, my baby is declining fast! She has no brain activity and her lungs and heart are failing along with her kidneys and liver. They are running out of options for her.'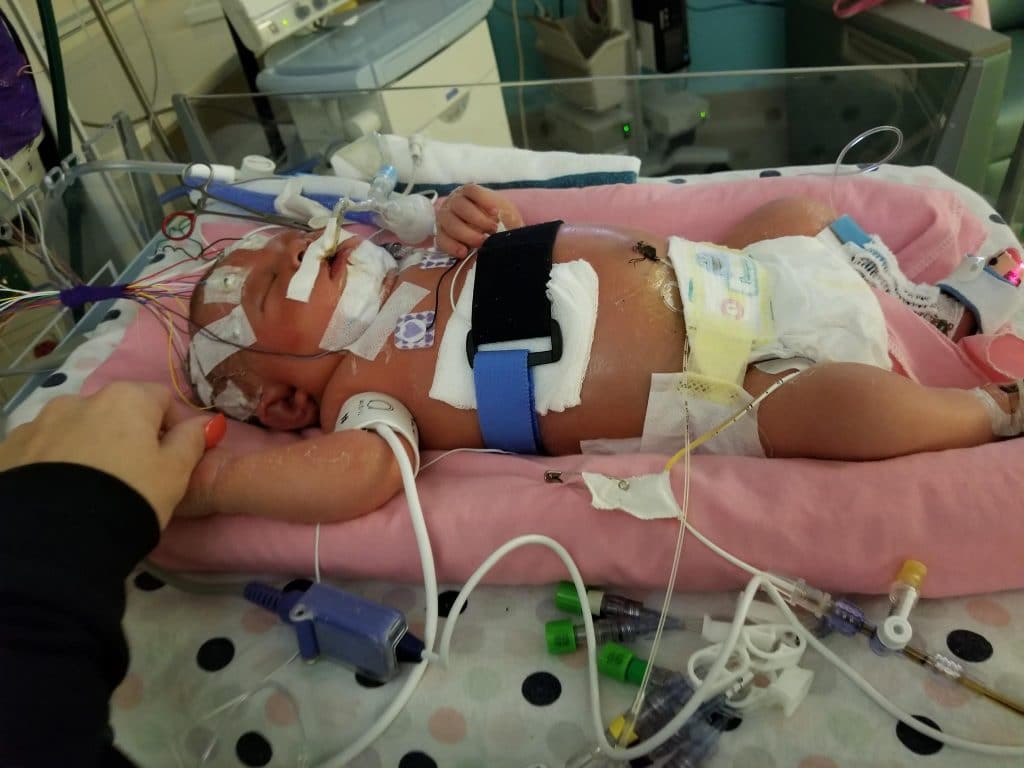 The mother followed up two hours later with another post, calling on a higher power for a miracle: 'I am still holding onto Faith and Hope! I have to even though they are running out of options that is my only option I have.'  
Even if Mariana pulled through, doctors had warned the baby girl would have had long-term health complications with her brain, kidneys and liver because of the damage inflicted upon her vital organs by the infection.
In the aftermath of the tragedy beset on them, both Nicole and Shane Sifrit have sought to raise awareness about their daughter's condition and warn other parents to keep infants isolated.
Told the couple, 'Don't let just anyone come visit them. Make sure they are constantly washing their hands. Don't let people kiss your baby and make sure they ask before they pick up your baby.' 
A GoFundMe campaign has been launched to help the Sifrit family with Mariana's mounting medical expenses. Well wishers have since offered their condolences to the family along with expressing their disbelief ….while others have reprimanded the parents for having allowed the newborn baby to have been 'manhandled' ….while their child still had a weak immune system to contend with. Others also took the parents to task for 'showing off' their daughter's plight, while others grave sustenance to the parents for their display of bravery and stoicism ….