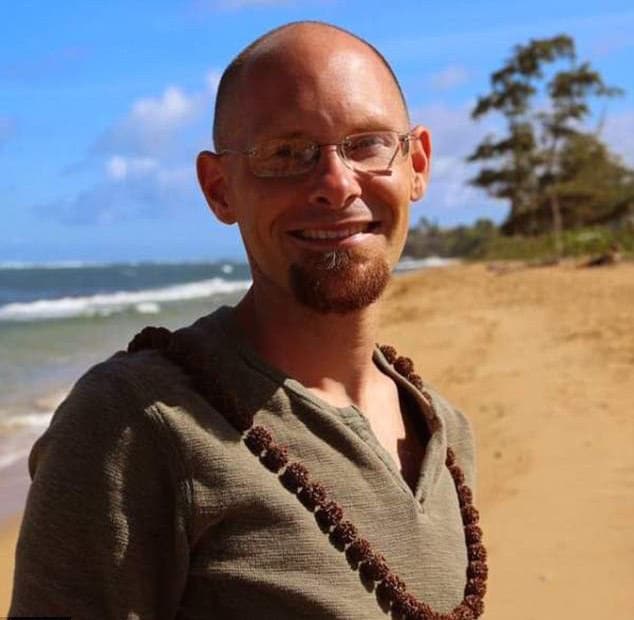 What led to Leo Adonis killing himself jumping 250 feet into Hawaii Kilauea volcano caldera? Had left suicide note in a discarded backpack nearby.
A 38 year old man has killed himself after jumping 250 feet into Kilauea volcano in Hawaii after having left a suicide note in their discarded backpack.
Leo Adonis, who was born Gregory Michael Ure was found near the bottom of the caldera on the volcano in Hawaii National Park, about 250 feet below a walking trail used by the public.
Notice of Adonis' suicide came after the man's discarded backpack was fond circa 7pm, Saturday by two hikers who were on the walking trail.
Upon finding the bag, they notified officials.
Rangers began looking for the owner Saturday night, but the search was suspended because of dangerous conditions.
The body was found Sunday morning by rangers searching by helicopter.
Park spokeswoman Jessica Ferracane said it is believed the man died from a fall, but an investigation is ongoing.
'From where the backpack was found, it's pretty much a vertical drop. There's probably maybe seven or eight feet from where, actually probably more than that, probably 15 feet to where the edge of the caldera is, and it's a straight vertical drop about 250 to 300 feet down,' told John Broward, chief ranger, Hawaii Volcanoes National Park via khon2.
A report via the  Hawaii Tribune Herald told of Adonis' father saying his son lived in Petaluma in California but 'really loved Hawaii'. The father added the son previously living in Pahoa. 
A man named Steve left a comment on the Herald's report claiming that Adonis was his nephew and that his death was difficult for him to process.
'Leo was my nephew. It is difficult for me to process the idea that he felt there was no other way to escape his mental anguish than to take his own life,' the comment reads. 
'I loved him dearly and will miss him terribly. He was a kind and gentle man who never raised a hand to anyone in anger. May god bless his eternal soul.
'All my love to you Leo, I hope you've found the peace you so painfully searched for.' 
The area is open to visitors, but officials encourage hikers to stay on marked trails.
The site does not have an active lava flow, though Kilauea is erupting.
Since 1990, four people have died from falls around the crater rim.
To date authorities have yet to divulge whether Adonis had been suffering from depression and whether a specific incident in the man's life prodded him to taking his own life.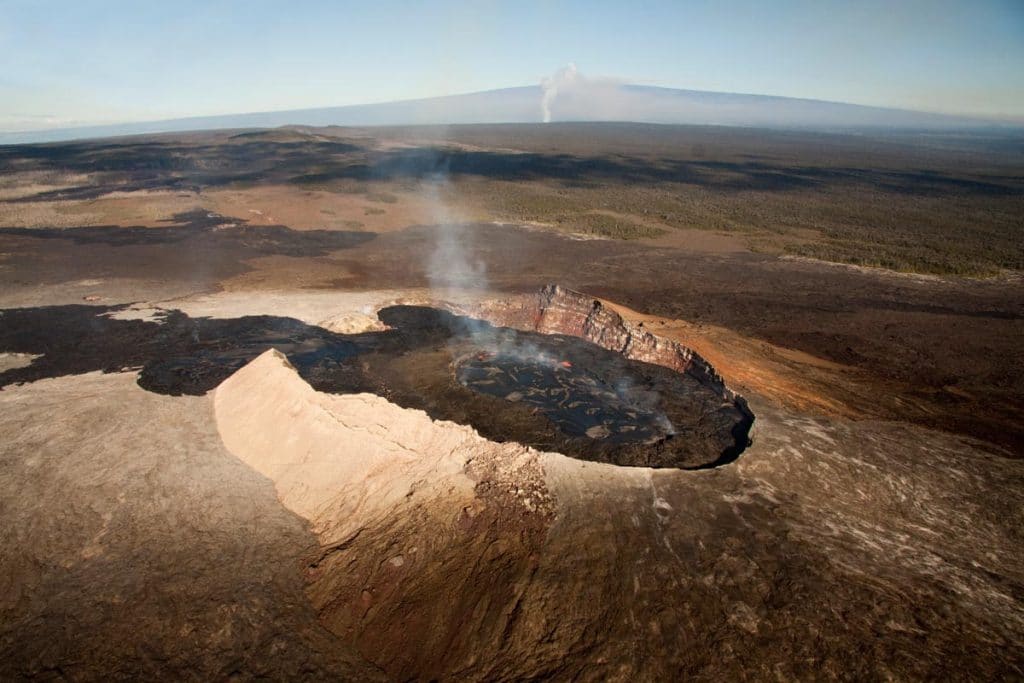 Mesmerizing footage shows lava flowing down from Hawaii's Kilauea Volcano into the ocean. https://t.co/gBaVc6Ft9c pic.twitter.com/WzS0PdIBlV

— ABC News (@ABC) June 30, 2017
Watch as lava flows from Hawaii's Kilauea Volcano into the ocean- which hasn't stopped since December 31, 2016. pic.twitter.com/EvGj3REv4K

— AccuWeather (@accuweather) June 30, 2017