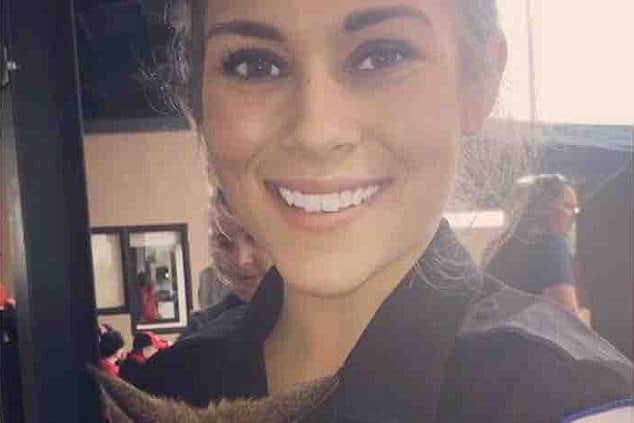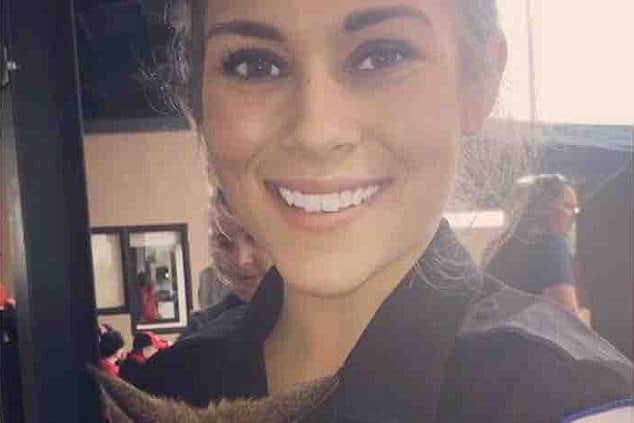 What led to Kailee Jo McMullen's Oklahoma biological father, allegedly murdering his own daughter? Authorities make arrest in suspicious shooting. 
Ronald 'Ronnie' Lee McMullen, a 43 year old Norman, Oklahoma father has been arrested in the shooting death of his 22 year old daughter, Kailee Jo McMullen.
The man's arrest, Wednesday, comes days after the woman's obituary, which noted the daughter 'cherishing her family'.
In custody at Cleveland County Detention Center, the biological father is facing first degree murder.
Notice of the daughter's death came after McMullen was found deceased inside the family home at Norman, outside Oklahoma City, last Thursday.
At the time police had responded to reports of a shooting early in the morning only to come across Kailee's body reported kfor. The girl had died after incurring a mortal bullet wound to the face. 
An arrest warrant cited the father telling responding officers at the scene that Kailee had committed suicide.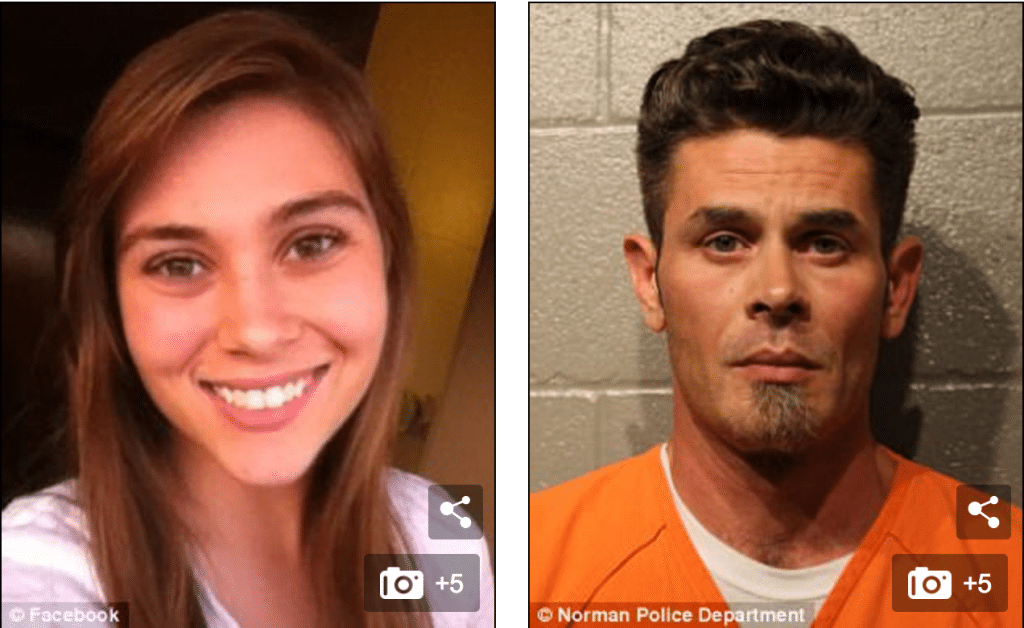 Of note, prior to McMullen's arrest, police had said they were treating the daughter's death as 'suspicious'. Police said they are still investigating Kailee's murder but do not expect to arrest anyone else in connection to her death.
A report via newsok told of officers attempting to take photos of McMullen, who allegedly 'kept trying to wipe off the blood all over him with a towel.' On more than a few occasions, police restrained McMullen from cleaning away blood from his hands.
Court documents further allege that McMullen, who had blood on his hands and torso, throwing himself to the ground and 'covering himself in dirt.'
The father is also alleged to have dug his blood-covered shoes into the dirt, leaving a small hole behind.
Of note, at the time of the shooting, McMullen had called Kailee's mother before calling 911. When the woman arrived, she started performing CPR on Kailee who by then was already dead.
A police search warrant alleged Kailee's body having been moved, as had the bloody gun used to kill her. It was suspected that the father had sought to 'dispose' of his daughter's body.
Prior to Kailee's death, friends said she'd been living at home on and off, all the while having a 'deeply unhappy' relationship with her father.
It was disclosed in April, McMullen slapping Kailee, with the mother pulling a gun on the father forcing him to stop.
Two of Kailee's friends told police that McMullen had molested Kailee when she was younger.
School and Department of Human Services records showed that an investigation took place but no charges were filed.
An obituary published in the Norman Transcript on Monday – just two days before her father's arrest – said Kailee 'cherished her family and always had time for them'. 
She is understood to be the only child of her parents Ronnie and Karen McMullen.
The dailymail notes the woman's funeral scheduled to take place on Friday. 
Read the daughter's obituary: 'Kailee had a zest for life and a bubbly personality, was quick witted, and had a quirky sense of humor,' 
'Always the entertainer, she loved making people laugh and was famous for the elaborate costumes she would put together when the occasion arose. 
'Kailee was a good and loyal friend, and all who knew her were better for it.'
Adding, 'Kailee had a passion for helping people and loved animals'.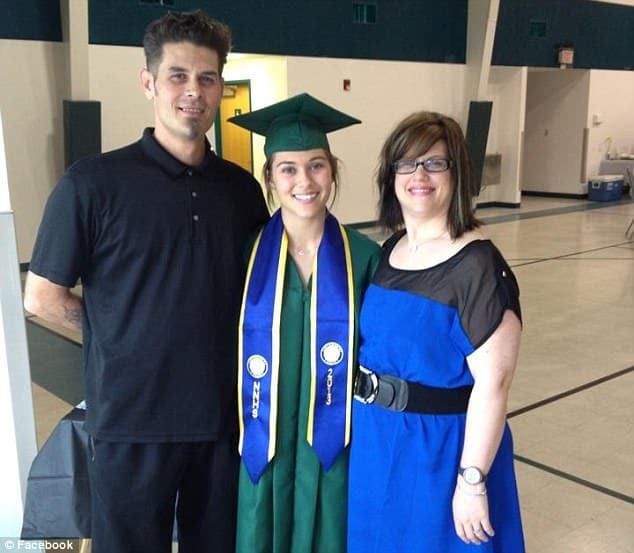 She was religious and grew up attending Goodrich Memorial United Methodist Church. 
Kailee was working as an EMT and at a plasma donation clinic in Norman when she was killed.
She graduated from Norman High School in 2013 where she was a Varsity cheerleading captain, before attending Bible college in Baton Rouge, Louisiana.  
At present it remains unclear at the time of the daughter's death, McMullen had sought to sexually molest his daughter….
A GoFundMe page has been setup for Kailee Jo's funeral expenses.