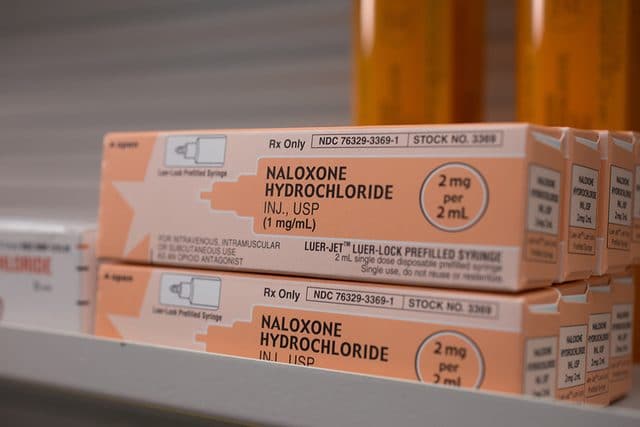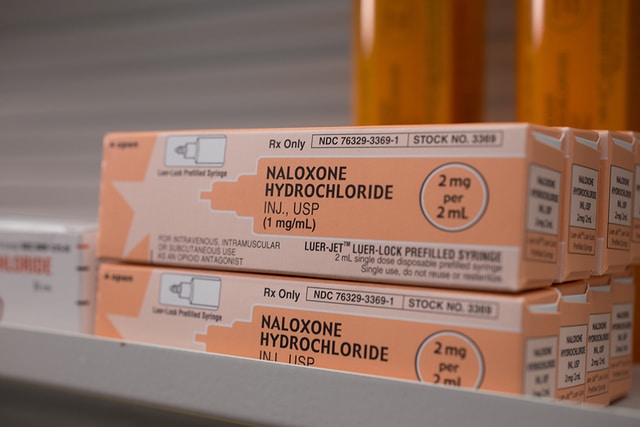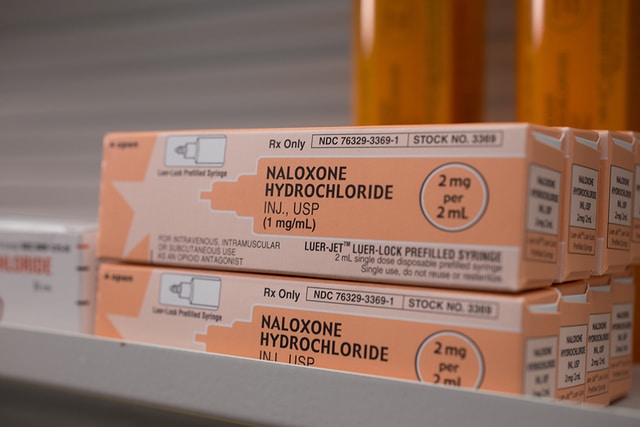 Why Butler County Ohio Sheriff Richard Jones refuses to allow his officers to carry life saving drug overdose antidote, Narcan. 
Despite a surge of opiod and heroin addiction in the community, Butler County Ohio Sheriff Richard Jones continues to refuse carrying a four milligram dose of life saving overdose antidote, Narcan which could save the lives of many.
At a cost of a $37.50 a capsule, Jones refuses to allow Ohio county deputies to carry the antidote, saying it is too expensive along with safety concerns.
Told the lawman who identifies himself as Republican via NBC News: 'All we're doing is reviving them, we're not curing them,'
Adding, 'There's no law that says police officers have to carry Narcan … Until there is, we're not going to use it.'
Narcan, a brand name for the generic nasal spray naloxone, reverses the opioid's effects to buy the body time for help to arrive. Naloxone kits reversed more than 26,000 overdoses from 1996 to mid-2014, per the CDC.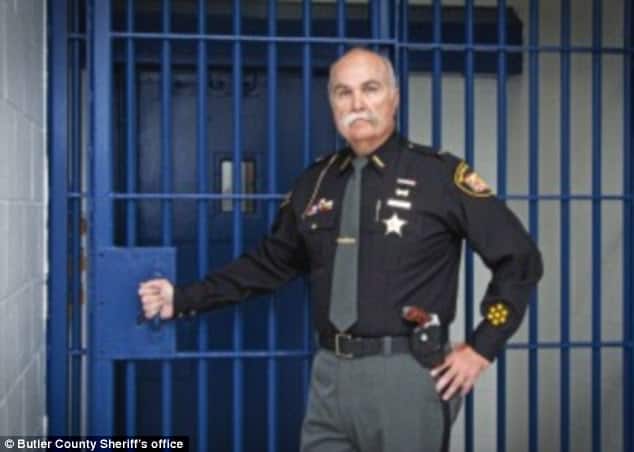 And Jones' Butler County is grimly familiar with the nationwide opioid crisis: Of a reported 453 cases investigated by its coroner last year, 192 were overdoses.
The county is on track for 268 overdose deaths this year, according to the New York Times, provided they continue at the same rate throughout 2017. County Coroner Lisa Mannix has called the area's heroin problem 'a rampant killer.'
In deciding not to use the antidote, Jones claims 'police feel unsafe using this Narcan because they have to get down on their knees, squirt it into their nose, and the people they are saving are not happy to see them.'
A claim that doesn't pass muster with one detective from Massachusetts' Quincy Police Department, the nation's first department to equip its officers with Narcan.
'We have never had an officer sustain a serious injury or any injury resulting in an injury report being filed or assault charges,' Detective Lt. Patrick Glynn told the Cincinnati Enquirer.
Reflected Newtown Police Chief Tom Synan, 'Here we are in the United States of America and we are having a debate about who should live and who should die,'
Adding, 'Our number one priority is to be saving lives – no matter what. Ask any cop, most of the time you are responding to a call it is because someone made a poor choice.'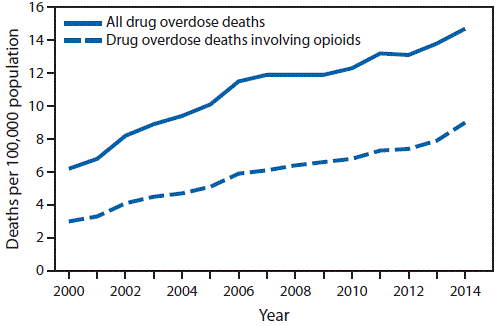 As for the sheriff's claim that routine doses of naloxone are 'sucking the taxpayers dry,' a grant program run through the Ohio Department of Mental Health and Addiction Services aids county health departments' access to Narcan.
Jones, meanwhile, stressed that his deputies 'don't go there and let people die' saying paramedics who arrive on the scene are 'more equipped to use Narcan.'
The sheriff, who has long held his anti-Narcan stance, generated new headlines this week while sounding off on Middletown City Council member Dan Picard (Republican), who'd suggested emergency workers refuse care to people who overdosed three or more times.
'I want to send a message to the world that you don't want to come to Middletown to overdose because someone might not come with Narcan and save your life,' Picard told the Journal-News. 'We need to put a fear about overdosing in Middletown.'
Middletown EMTs will continue helping victims of overdose, city officials said.
Welcome to a brave new America where someday into the future police and paramedics will check to see if you're a God worshipping devout Christian, non drug using individual before they decide whether to save your life or not….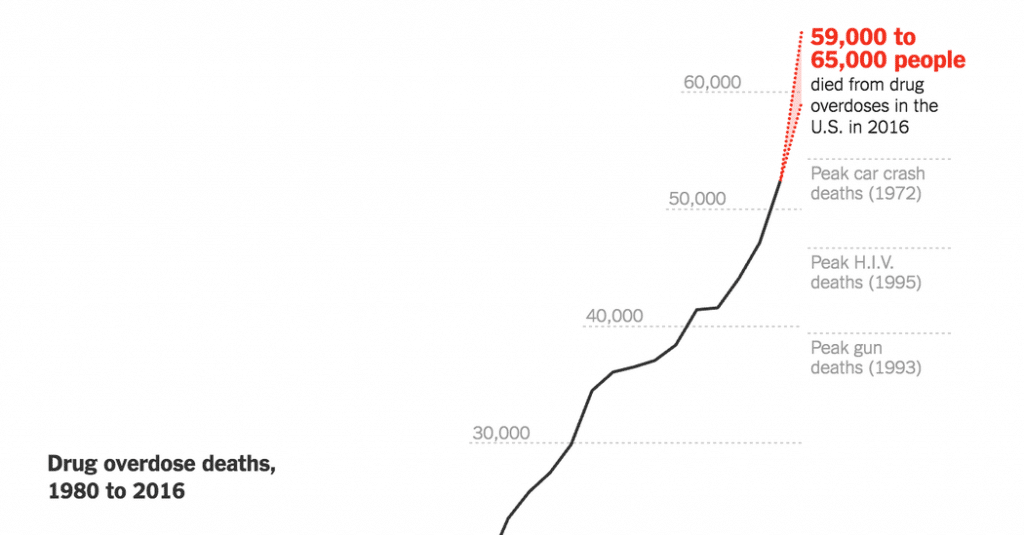 Above graphs via Centers for DiseaseControl and Prevention.