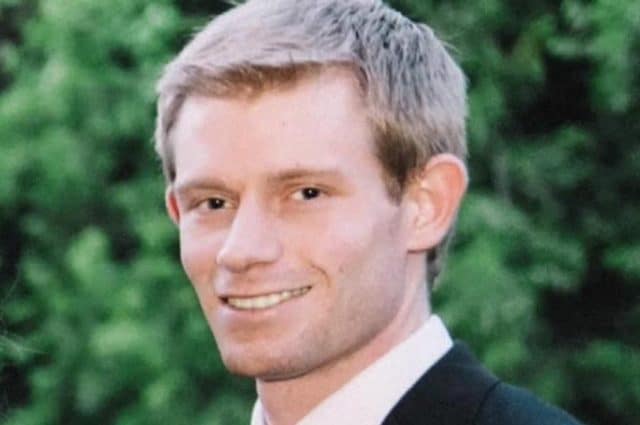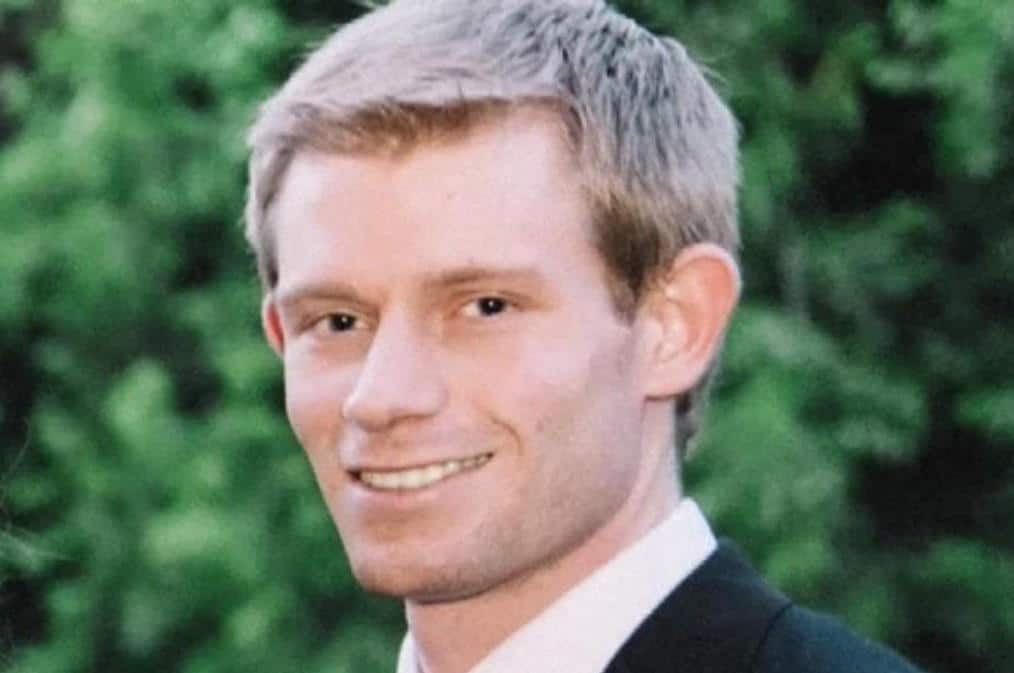 Thomas Klocke uta lawsuit: School blamed for student suicide after onerous punishment over unsubstantiated homophobic slurs. 
The father of Thomas Klocke the University of Texas-Arlington student who killed himself after being accused of using a homophobic slur has launched a lawsuit against his son's former school.
Wayne Klocke's suit comes after his son was banned from classes in May 2016 after being accused by a fellow classmate of what the father describes as 'bare, unsupported' harassment allegations. 
Less than a month laster, Klock, 24, killed himself at Grapevine's Silver Lake Marina Park, 30 miles from the university's Arlington campus.
In his federal civil suit, Thomas' father is claiming that his son was subjected to harsh and unjust punishment, over claims that were never substantiated, leading to his son's suicide after the student's 'academic future and reputation were ruined.'
Unfair and unjust punishment because the school sought to allay itself with politically correct notions of sexual identity and enforcing such values.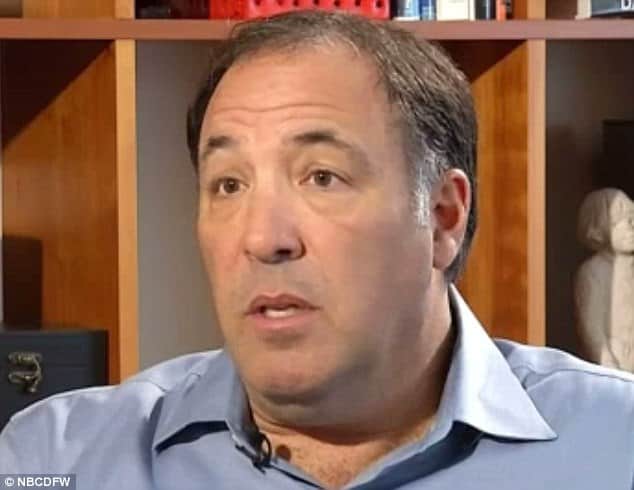 Told family attorney Kenneth Chaiken via the Dallas news, 'This case serves to highlight just how potentially devastating the consequences are when a student is denied fair process'.
Chaiken also argues that the school failed to follow Title IX procedures. University of Texas claims that the Title IX was never triggered as the allegations against Klocke were not sexual in nature.
The lawyer claimed that UTA unfairly punished Klocke along with withholding fair due process, the result of the university seeking 'prestige and publicity' by proving itself a leader on the issue of campus sexual harassment, while discriminating against Klocke because of his status as 'an accused male aggressor.'
Matters first came to the fore on 19 May, 2016, when a fellow management class student, Thomas Watson, who is gay, claimed that Klocke called him a fa***t and wrote that 'Gays should die.'
Watson reported Klocke to Heather Snow, the school's dean of students and vice president of student affairs, alleging Klocke typed 'Gays should die' on his laptop for him to see.
When he told Klocke that he was gay, Klocke reportedly feigned a yawn while saying 'you're a fa***t'. 
The gay student 'told Snow that he felt terribly scared and uncomfortable, after which Thomas supposedly told him 'you should consider killing yourself',' according to the suit. 
After the class, the gay student contacted Snow, advising him to draft a complaint and send it directly to her, according to the suit. 
In his defense, Klocke denied the claims, accusing Watson of flirting with him.
He told school officials at the time that Watson had sat down next to him in class and told Klocke he was 'beautiful.' 
Klocke said that, as class got underway, he typed 'stop – I'm straight' into his laptop for the classmate to see, to which the classmate responded 'I'm gay.' Klocke said he again typed 'stop' as the classmate continued to glance at him, and then eventually moved to another seat in the room reported the dailymail.
UTA student Thomas Klocke commits suicide after railroaded by college Title IX https://t.co/UBXZzz9boO

— Donna (@DonnaHiles) April 22, 2017
The allegations led to Snow and Dan Moore, UTA's associate director for academic integrity, interviewing both Klocke and Watson, as well as a student who sat nearby during the confrontation who'd told hearing Watson tell Klocke that he should leave, according to court documents.
Klocke later received a letter stating that he had violated the university's policy against harassment and was being placed on probation for the rest of his time at the school.
Moore said in court filings that Klocke was entitled to appeal the decision but he had killed himself before the deadline.
However, Klocke's family insist their son did not get a fair review and that Snow and Moore denied Klocke a Title IX hearing. 
Claims the suit: 'school's administrators have a vested interest in enacting swift and harsh punishment (almost always upon males) who are merely accused of sexual harassment, sexual violence or aggressive behavior, in order to preserve the appearance of their leadership on the issue'. 
Klocke, who needed the course to graduate and planned to attend graduate school the following year, killed himself in June of 2016. 
The harassment claims and their treatment by administrators caused 'such embarrassment, rage, frenzy, and mental or emotional anguish and pain that he took his own life,' the suit says.
The suit was filed by Wayne Klocke, an attorney, on behalf of his son's estate on April 4.
In a statement to the Daily News, the university said it had 'followed its policies and procedures' and could not comment further. 
The university and the other student have filed motions to dismiss the father's lawsuit.
UTA's despicable treatment of Thomas Klocke cost him his life. "Title IX kangaroo court" https://t.co/iKIGg9CXFh via @WatchdogOrg

— Ralph Malph (@RalphMalph17) April 12, 2017