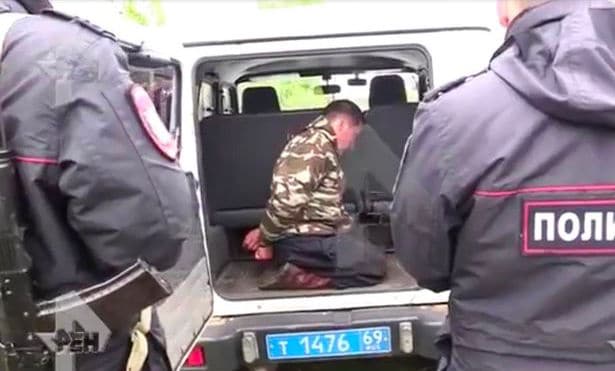 Sergey Yegorov a local Russian man is arrested after shooting dead nine individuals at a dinner party after being mocked for not serving in the army.
Sergey Yegorov a 45 year old Russian man has shot and killed nine people at a Moscow area dinner party after having been mocked for having failed to serve in the army.
Local reports told of authorities arresting Yegerov, a trained electrician in the murder of five men and four women during a 'drunken rage' at a house party in Redkino, about 70 miles northwest of Moscow.
The only survivor, a 21 year old woman, cheated death by hiding a duvet and pretending to be dead, reported Russia's RIA Novosti.
Told the woman, 'He was just a madman.'
'He walked in and shot everyone. I saw it, I heard how he moved the bodies.'
'I saw him finishing them, heard their last gasps for air.'
The woman told of observing victims with half of their faces blown off.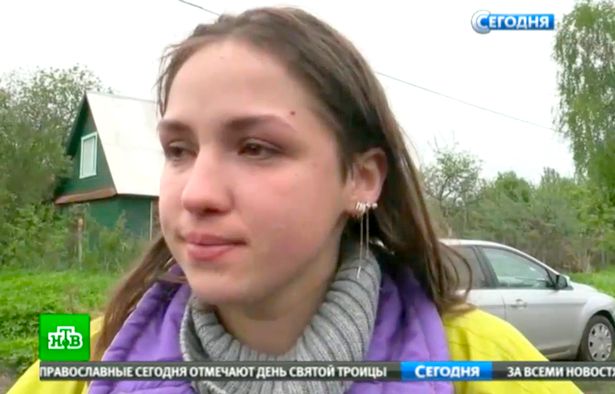 Told, Vadim Levshin, an Interior Ministry official: 'The suspect did not work as electrician.
'He lived in Moscow where he earned money by doing temporary jobs.
'He came to Tver to have weekend break. The crime was caused by a drunken conflict.'
Reports said fellow guests taunted the part time electrician with not being a 'real man' because he had not served in the army. At the time, the man had been observed heavily consuming 'spirits'. 
This enraged the suspect who according to the independent left the party only to soon return with a hunting rifle before opened fire, gunning down all but one of the party-goers.
Leading into the massacre, a report via sputniknews told of Yegorov boasting having served in the Russian Airborne Troops (VDV), when his companion doubted the truth of this statement.
Most Russian men serve as teenage conscripts in the Soviet army or later in Russian forces.
Upon returning to the house, the man gunned down his hosts and fellow guests at the dacha – country house – using a registered weapon.
Told Yegorov according to one witness as he began shooting, 'Now I'll show you how I can shoot!'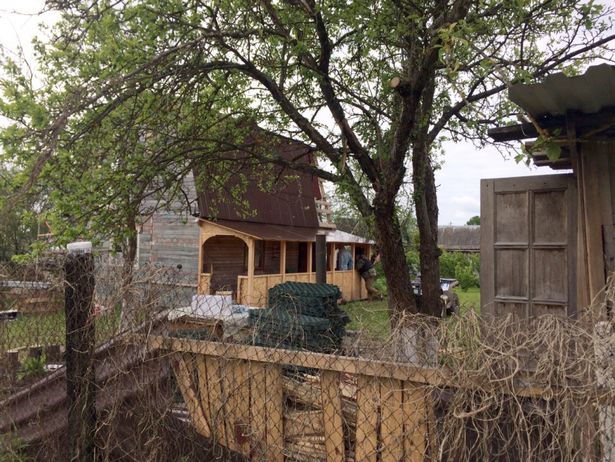 Killed in the shooting was Ivan Zagornyan whose house in the the Tver region the shooting had taken place. 
A neighbor Slava Savelyev was there and he was shot dead too.
Told, Polina Smirnova, whose parents Pavel and Vera were killed: 'I am 22 years old, and I have no other close family members.
'I was told about what happened but I still don't know the details.
'My mum and dad, they were so young, they were not even pensioners.'
Spokeswoman for the Russian Investigative Committee, Svetlana Petrenko, said: 'The gunman was detained.'
Adding, 'One of the participants in the conflict brought a gun from his house and shot dead those who insulted him and the eyewitnesses'.
One victim included a woman whose body was in the trunk of a parked car in the house.
Yegorov then tried to make his last victim to dig her own grave, upon refusing he shot her as well.
One of the victims was later identified as a 92-year-old woman, a World War II veteran.
A report via Russia's REN-TV told of Yegorov having no permanent occupation and living alone, despite having a daughter and a partner who lived separately. To date the man has not said why he shot the nine people.
At the time of his arrest the man was observed not resisting and remaining perfectly calm.
A team of investigators has been sent from Moscow to probe the case as the sole survivor is understood to be undergoing psychological counseling….