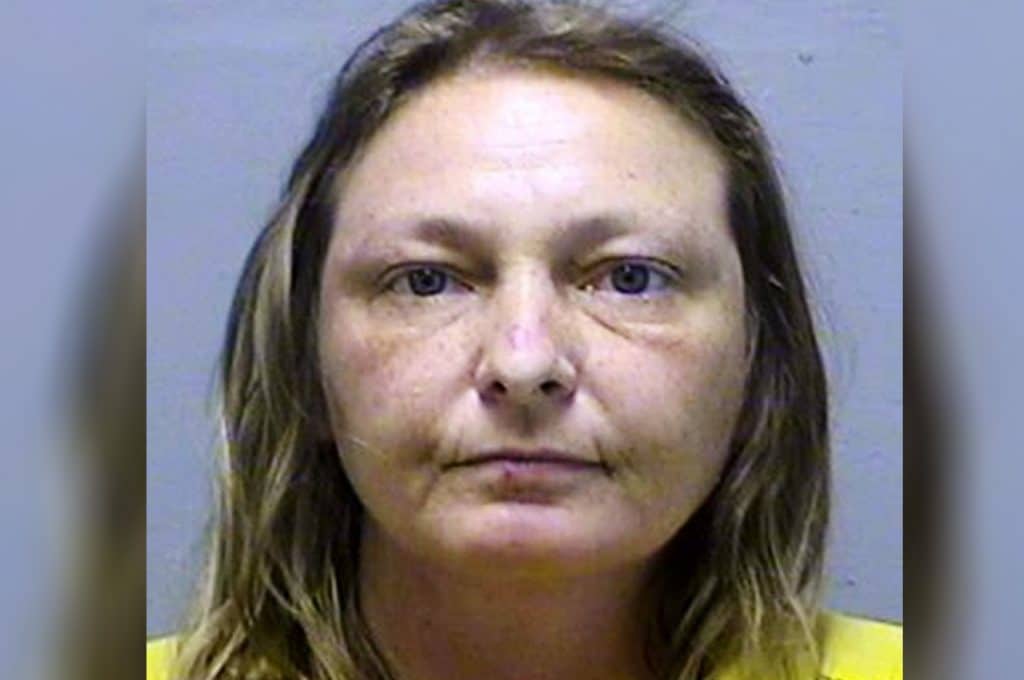 Lisa Corcoran a local Michigan woman arrested after stealing more than 188 items from various grave yard sites and cemeteries.
Isn't there anything sacred anymore? Lisa Corcoran a 44 year old Vienna Township, Michigan woman has been arrested after being accused of stealing items from grave yard sites in a bid to decorate her home.
Appearing in court on Wednesday, Corcoran was arraigned on a larceny charge.
Some of the objects the woman is alleged to have stolen from one local cemetery included a cache of flowers, a hand bench and other sundry items.
A report via Mlive cited authorities saying more than 100 items were taken earlier this year from 24 gravesites at two cemeteries over six different occasions.
Genesee County Sheriff Robert Pickell described the thefts as a 'new low' maintaining 'to steal from the dead is an unimaginable act that defies description.'
A report via woodtv told of Corcoran's demise after someone saw a car full of flowers leaving one of the cemeteries.
The witness later called police with the license plate number and Genesee County sheriff's deputies were sent to the area leading to Corcoran's subsequent arrest.
Upon arriving at the woman's house, investigators discovered over 188 pieces of property illicitly taken from cemeteries, including a bench worth $500.
A perusal of the home led to investigators noting Corcoran having decorated her house with flowers and other stolen items.
Come Thursday, Corcoran was jailed on bond, since requesting a court-appointed attorney.
A June 8 probable cause conference was scheduled.
Investigators are still going through all of the stolen items and hope to return them to families. The sheriff's department advised those with missing items to reach out as a formal inventory of stolen items continues. Indeed.