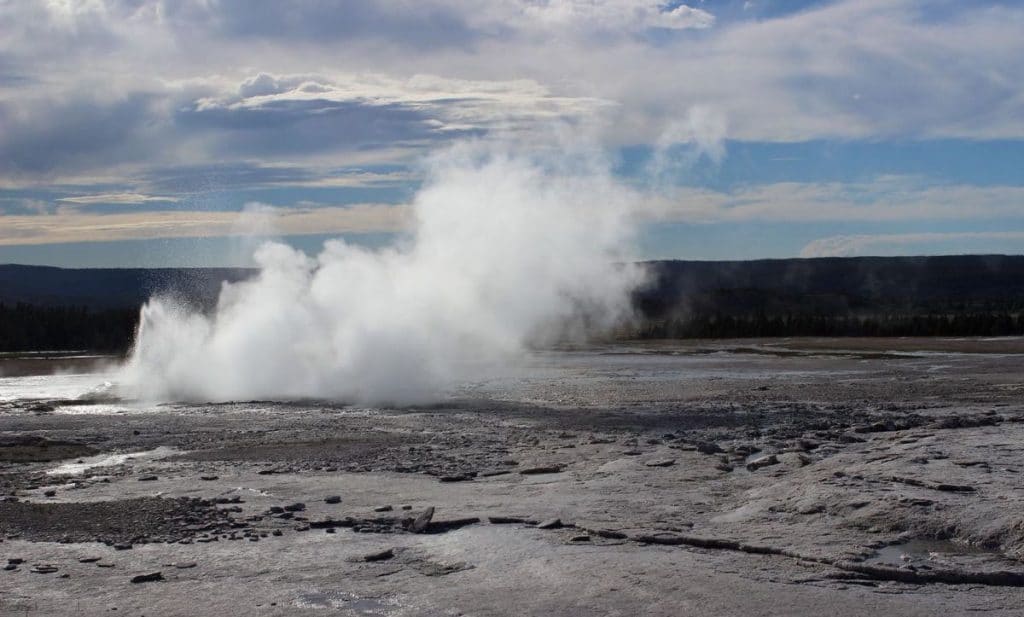 What led to Gervais Dylan Gatete a North Carolina man falling into the Lower Geyser Basin at Yellowstone National Park?
Gervais Dylan Gatete a 21 year old Raleigh, North Carolina man has suffered severe burns after falling into a hot spring late Tuesday in Yellowstone National Park.
The National Park Service said the man, an employee of Xanterra Parks and Resorts was severely scalded after falling at the Lower Geyser Basin off of Fountain Flate Drive, just north of Old Faithful.
At the time, the service employee was with seven other people when he fell reported the Bozeman Daily Chronicle.
The group tried to move Gatete by car and flagged down a ranger near Seven Mile Bridge on the West Entrance Road just before midnight.
Park staff provided medical help and got Gatete into an ambulance and to the airport in West Yellowstone for flight to a hospital.
Come Wednesday afternoon a report via eastidahonews told of Gatete's condition listed as critical.
To date, the Park Service has not revealed the circumstances in which Gatete fell into the hot springs. An investigation is ongoing.
According to the park website, the Lower Geyser Basin nearly 12 square miles, about four-fifths the size of the island of Manhattan.
'It consists of a flat plain interspersed with meadows and stands of lodgepole pine, with the Firehole River flowing through the central part of the basin,' the park says of the area.
The deepest circulating water can be hotter than 199 degree Fahrenheit (93 Celsius), the website says.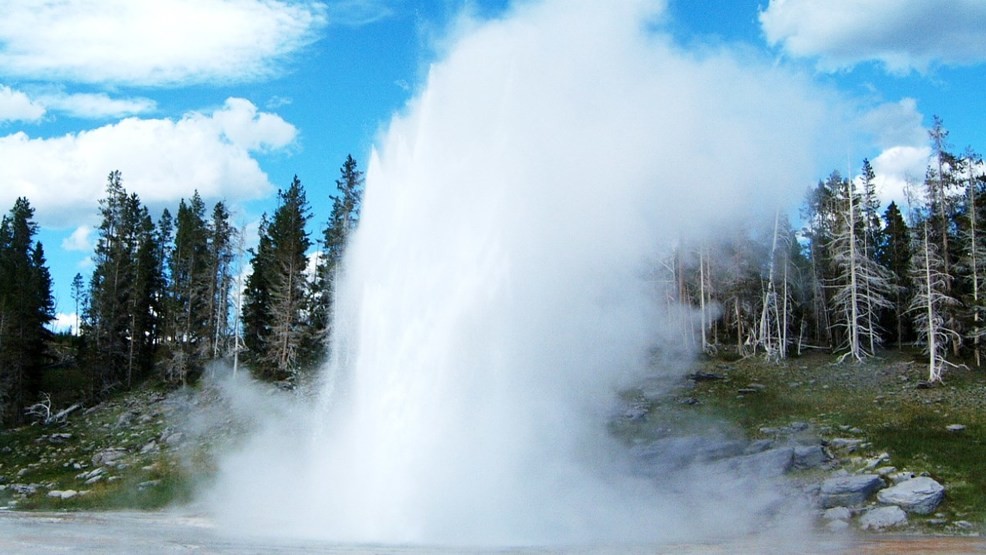 In the aftermath of the incident, Yellowstone Superintendent Dan Wenk emphasized that the park's thermal features are dangerous. The ground in hydrothermal areas is fragile and thin, and there is scalding water just below the surface.
'We continually stress that people must stay on trails and boardwalks in geyser basins, not only to protect resources, but for their own safety,' he said in a written statement.
The park said this is the first serious injury in a thermal area this year.
The incident follows the tragic death of Colin Nathaniel Scott, a 23 year old Portland, Oregon nature guide who died after literally being boiled alive after slipping and falling into a hot spring while canvassing the area off Norris Geyser Basin at Yellowstone National Park.
Scott's death came despite warning signs abound the park warn tourists that they mustn't veer off from the boardwalk or face the dangers of being boiled alive.
At the time, many wondered whether Scott's background as a guide may have led to him taking unnecessary risks. A case which may have also been the lot of field ranger, Gervais Gatete.