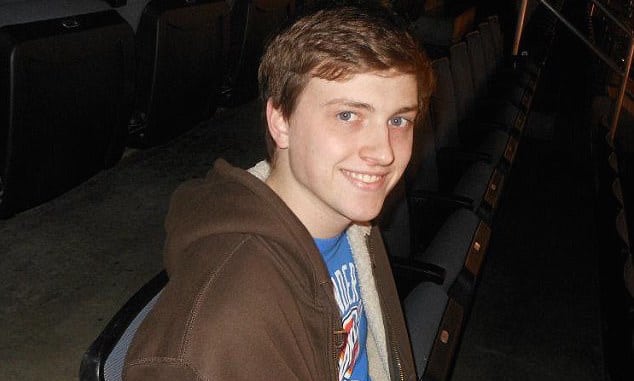 Cash Freeman an Oklahoma man is hailed a hero after shooting dead a father threatening to drown his twin babies next door.

Cash Freeman an Ada, Oklahoma man has been declared a 'hero' after shooting and killing a father who was in the midst of trying to drown his three month old twins.
Matters came to the fore on Friday as 27 year old father, Leland Michael Foster forced his way into the next door residence where upon he held the mother of his twin babies at bay with a knife while attempting to submerge the infants in a bathtub.
The infants, a boy and a girl who were born prematurely, have been treated and released from the hospital. 
At the time, circa 12.30pm, the panic stricken mother called police saying Foster was trying to drown the babies.

It wasn't immediately clear if Foster lived at the residence with the mother and the twin babies.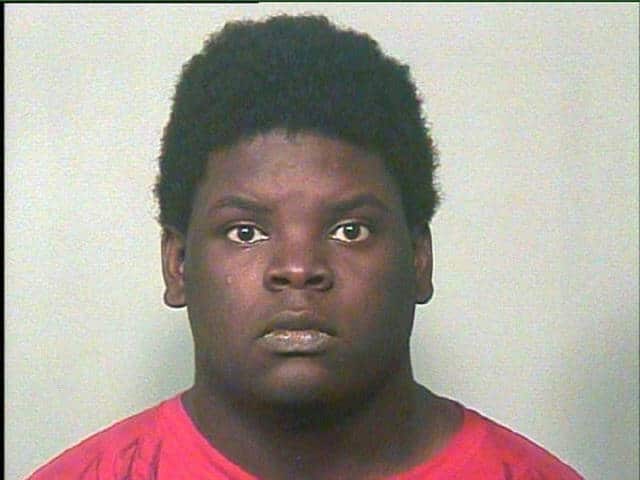 A report via Ada News cited Ada Public Information Director Lisa Bratcher saying Foster threatening to kill the children's mother while dispatchers could hear struggles and screaming over the line. 
Police raced to the scene, but before they could get there, the homeowner's 12-year-old granddaughter went to the neighbor's house pleading for help.
Neighbor Cash Freeman armed himself with a revolver and rushed to help.
When he entered the neighbor's home he found Foster holding the infants' mother at bay with a knife while actively trying to drown the twin babies in a bathtub. 
Freeman fired twice, killing Leland Foster. 
He was interviewed and released by cops at the scene, but prosecutors will review the circumstances to ensure that the shooting was justified noted KFOR. 
A shaken Foster would later say he 'had to do what he did to save the babies'. 
Pursuant to the father's shooting, the infants were air-lifted to a hospital in Oklahoma City before being released on Saturday.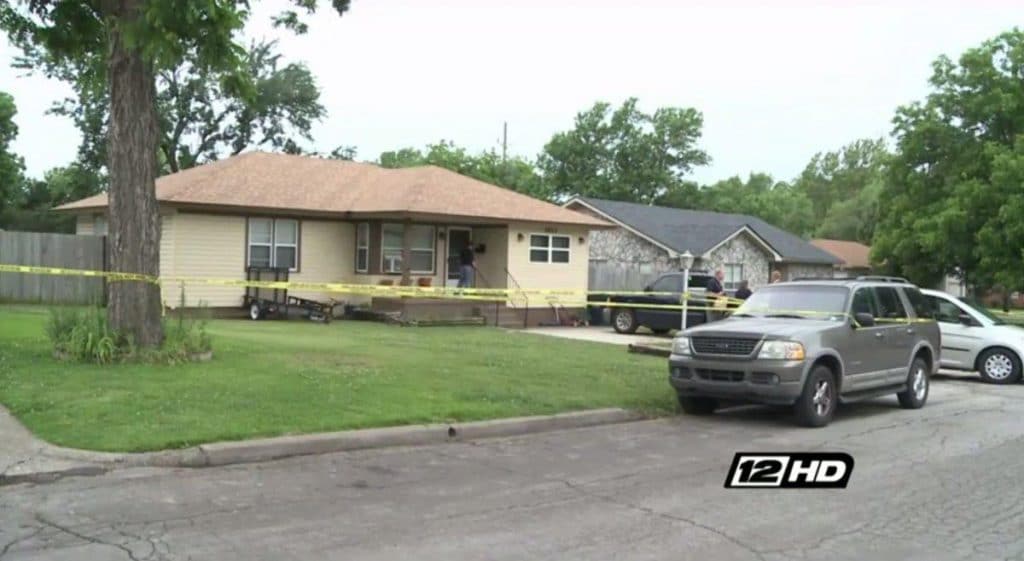 Told neighbor Summer Pierce: 'It's awful because I've held the babies and, like, I've played with them and I just gave them clothes yesterday'.
Foster was revealed to have been booked on prior criminal charges for arson and domestic abuse by strangulation, according to court records.
In 2011, officers responding to Foster's home on a domestic abuse complaint found a pile of clothes burning on a mattress, and a bathtub filled with water and electronics including a computer and gaming system, NewsOK reported. 
A police report at the time noted Foster attempting to choke his ex-girlfriend and setting clothes on fire inside their apartment.
The Oklahoma Office of the Chief Medical Examiner will conduct an autopsy and toxicology screening on Foster's body to determine whether he was under the influence of any intoxicants or narcotics.