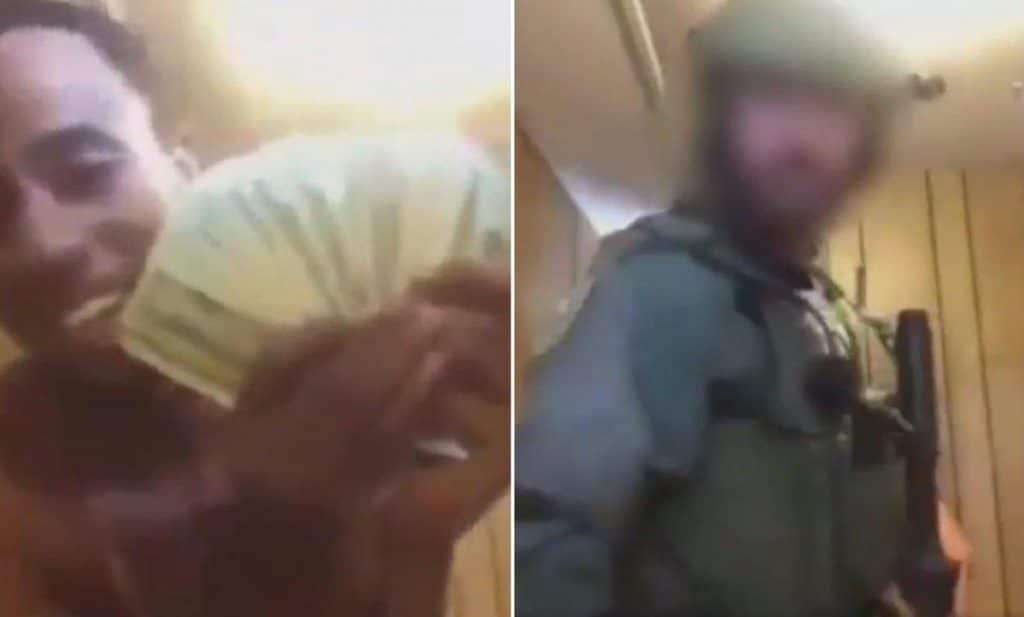 How Breon Hollings a Florida drug dealer was arrested while showing off wads of cash on Facebook Live during a raid on his home. 
Also joining the tabloid sweepstakes this weekend is 22 year old Jacksonville, Florida man, Breon Hollings who was arrested after showing off wads of cash on Facebook live earlier this week.
It wasn't until authorities got wind of Hollings shit show that they arrested him midstream (never mind ….) and booked on drug dealing charges.
The good times start with our collective hero banging the mirrors with wads of cash that only you and me could ever dream of, the ever smile longer than you could imagine.
Explains Hollings, nirvana on his lips: 'This [expletive] don't stop, man'.
And then something happens. Something that quickly wipes that delicious smile off Breon's face and portends to the ensuing misery which is to become his claim of fame.
It's at this moment in between the tears of laughter, that one can make the sounds of loudspeakers in the background, presumably outside our collective hero's home.
Explains god from outside the window: 'This is the Jacksonville Sheriff's Office. We have a search warrant.'
'Game over. I'm dead.'
Hollings dashes from the room, searching deep inside of him of what is to become of him now. Him and his delicious wads of cash.
The room is left empty for a moment, but a series of loud noises can be heard going off in the background.
'Game over. I'm dead…..'
Neighbors would tell Action News Jax officers throwing smoke grenades into the house.
Police can be seen walking in to and out of the room previously occupied by Hollings before one appears to realize the camera is on and shuts it off.
In the aftermath of our hero's arrest, the Jacksonville Sheriff's Office said the live stream did not lead to Hollings' arrest and that the raid was previously planned.
Hollings who has a  long criminal history including previous drug charges now faces a slew of charges, including possession of controlled substance, possession of cocaine, possession of paraphernalia for the manufacture or delivery of drugs and possession of a weapon or ammunition by a convicted felon.
Hollings is now scheduled to next appear in court on June 22.
But at least that bixch got to be the telegenic Hollywood star that he knew he was always destined to be…
WATCH: #Jacksonville officers raid man's house while he's on Facebook Live. Full video: https://t.co/xRda2nlPdv pic.twitter.com/nR6JJ7SSdk

— ActionNewsJax (@ActionNewsJax) June 2, 2017